The weight of service has shifted, according to the founder of National Finance Broker Day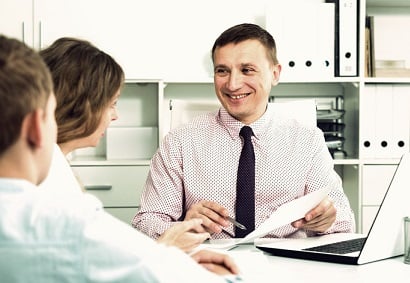 by Dino Pacella
No longer do consumers simply want someone to process a loan application with no additional value. I'm sure I'm not alone in saying that taking out any line of credit is a serious transaction which requires the guidance, service and advice from a professionally qualified finance broker.
With so many moving parts, coupled with the ongoing market changes and complexities seen throughout the lending industry, this evidently leads to more detailed questions from consumers, who are now seeking the guidance of true, honest and transparent trusted advisors.
Every Australian deserves the opportunity, and has the right, to seek the right guidance for them. The majority of finance brokers can assist with varying lending requirements, from mortgages to commercial finance to asset finance including personal lending.
These new age advisors have real opportunities to showcase their extensive and current market knowledge allowing them to be able to assist consumers like never before.
The convenience factor is still a great advantage that brokers bring to the market, but I feel the weight of service has shifted to ongoing guidance, strategic advice and up to the minute knowledge, which are simply unbeatable.
Finance Brokers are responsible for writing six out of 10 mortgages in Australia and they'll continue to play a vital role within the financial services industry which will see consumers as the real beneficiaries of our channel.
For consumers, finding a good finance broker is a lot like finding a good doctor. They want to spend time with them first (through the initial meeting) to see if they can trust them and get along with them.
A lot of what makes the human element of a broker/client relationship work is the chemistry and knowledge required by the broker, and their ability to turn a prospect into a lifelong client through proactive, concise and honest communication.
Great brokers know that their knowledge is the basis to creating long lasting client relationships but it's simply not the information that's brought to the client's attention, it is the way brokers are making people feel. The understanding of the client's overall financial position and goals makes for a relationship that deepens beyond rate or advice; it becomes a relationship of trust.
With the tremendous work continuously being undertaken by the industry associations (MFAA, FBAA and CAFBA) along with the aggregators, the services offered by brokers have never been better known by consumers than they are today.
National Finance Brokers Day acknowledges the purpose, dedication and increasingly high level of work that is undertaken by the above associations.
We need to keep this positive momentum moving forward and it's why I look forward to officially celebrating all the amazing brokers and industry professionals who help thousands of Australians each year with the National Finance Brokers Day each August (Wednesday 21st August 2019).
NFBD's mission, since its inception back in 2015, has been to help spread the awareness of the engaging impact that finance brokers have on their community whilst educating the market on the advantages received by dealing with a broker.
This year NFBD will voice the person behind the broker to showcase the interaction and value that these brokers instil into their local communities.
It's understanding that "Brokers don't sell products; they help make dreams come true"
I'm predicting the broker market share will reach 65% by the end of 2020, currently sitting at 59.1%.
Can we be doing more to build the awareness of brokers and the advantages that consumers receive when dealing with these finance professionals?
Dino Pacella is a former BDM and the founder of National Finance Broker Day