The fourth annual event is gearing up on social media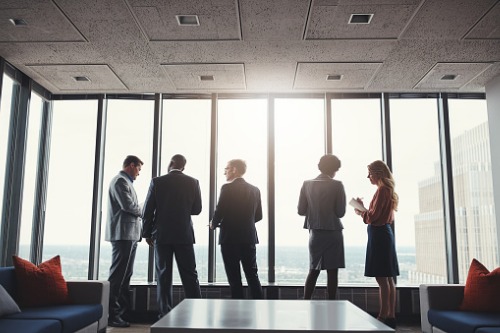 Brokers have been doing it tough over the past 18 months, with the royal commission report threatening pay, the housing market slowing and banks tightening the amount they want to lend and to whom.
But an annual event that aims to celebrate brokers and raise the profile of the hardworking broking industry.
The fourth National Finance Brokers Day will take place on Wednesday, 21 August this year with the theme #brokersareyou
Announcing the plans, founder of NFBD Dino Pacella, said "This year NFBD will voice the person behind the broker to showcase the interaction and value that these brokers instill into their local communities."
The day will acknowledge the huge work that industry associations have put in to continue supporting brokers, whether that's the campaigns from the last few months or the everyday support they have always provided.
Pacella and the team behind NFBD are encouraging brokers to take part by joining the #brokersareyou campaign on social media in the following ways:
Ask "Who is the person behind the loan applications?" and post the answer plus a picture of yourself in your local community
Record a video of less than 60 seconds stating your name, business name and answer to the question "Who is the person behind the loan applications?"
Tag NFBD and use include #brokersare you and NFBD will share your post.
You can also add the Facebook profile frame to your picture by searching for NFBD2019.
Pacella is encouraging brokers to engage with their communities, to let people know that they're there and to highlight how important the work is they do. Before you start NFBD, here are Pacella's top tips on how you can get involved within your community:
Visit your local cafe and buy coffee for the next ten people who enter
Hold a fundraising activity for a charity of your choice
Invite clients to a celebratory morning/afternoon tea
Have a fun night out with your team (bowling, movies, dinner, karaoke)
Help out at a local charity for the day