Because "more complicated" scenarios makes the job even more interesting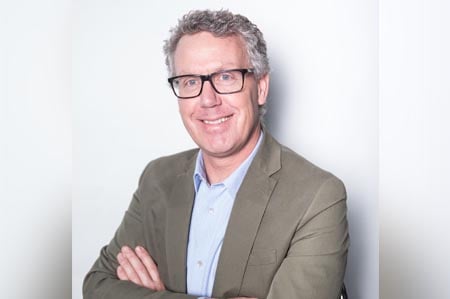 Arthurmac managing director Stuart Styles, and AMA 2016 Broker of the Year (Non-conforming), believes his firm stands out from competitors in large part due to his team's experience working with challenging deals. "Our own private funding line for non-coded loans is a real point of difference that allows us to offer solutions others cannot," Styles told MPA.
Private funding are loans financed by private investors directly to borrowers who are not covered by the NCCP (non-code). Since 2005, Arthurmac has offered the loan via its private investors who loan the funds to borrowers, with Styles's team acting as brokers in the truest sense of the word.
By making the product into a managed fund, the Arthurmac Private Senior Debt Fund, Styles will be able to simplify the process for borrowers, investors, and referring brokers alike. He is currently in the midst of discussions with solicitors and a trustee, and expects to formalise Arthurmac's Private Senior Debt Fund in a few weeks.
Their team also specialises in "non-vanilla loans", or non-conforming residential or commercial loans that don't fit the criteria of the major four due to such things as lack of self-employed financials or being credit impaired. These loans require a solutions-based approach and are normally not the "two pay slips and would you like an offset account with that" type of loan, according to Styles.
"We are a solutions-based brokerage that tends to get the more complicated scenarios. And that makes working at Arthurmac interesting," he said.
Leveraging digital tools
Styles admits productivity is an ongoing issue with any brokerage, and his team is not exempt. They review each file once completed and discuss ways to streamline the application process for the customer's benefit.
And like most brokerages, his team taps the power of digital technology to drive productivity. They take advantage of their aggregator's database by using it as a digital application and information-gathering tool for their clients.
Styles credits Arthurmac co-founder Angela Simonetta and senior finance consultant Michael Hughson for the great knowledge and invaluable experience they bring to the table. "Their different roles complement each other to the benefit of our clients," Styles said.
This coming August, Arthurmac will move into a new space that's seven times bigger than what they currently have in Cheltenham, Victoria. The wider floor area will allow Styles to expand the firm's digital capabilities to assist clients and referring brokers, and to employ more staff to handle the expected increase of applications brought by its private funding offering.
Nominations for the 2018 AMAs are now open. To nominate, please click here.