The group took out a new award which combined the major and non-major banks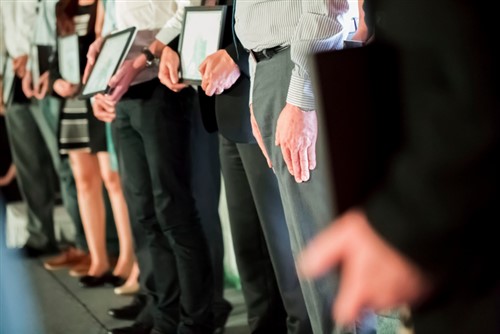 After taking out the best bank award at the 2019 Australian Mortgage Awards, ING looks back at how it has continued to develop its relationship with brokers.
This year at the Australian Mortgage Awards, the Major Bank of the Year Award and the Non-Major Bank of the Year Award were combined to create one award: Bank of the Year. So, it was an incredible achievement for ING to come out on top.
"It was fantastic," says Gibson. "That was wonderful and there was some very strong competition in there. I think it's such an important recognition for all the work that we have done and the work that we continue to do, and our staff being recognised for that is fantastic."
Focusing on brokers
Celebrating its 20th anniversary this year, the bank has used the broker channel since "day dot", says head of third party distribution and direct mortgages Glenn Gibson. But over the last year it has really focused on its visibility, in both its support of the industry and the decisions it makes.
Particularly when the royal commission final report came out, Gibson says ING came out very early in its support of brokers.
The bank is working closely with the industry so it can deliver the tools and services that brokers really want.
"We have been doing listening lunches over the last year; We bring in groups of brokers from every state, we roll out the CEO and head of retail banking and we listen, and we ask questions. We take this away and we make a bucketlist and start ticking them off," says Gibson.
Understanding that things like turnaround times have been difficult over the past year, Gibson says ING has worked to ensure that they support brokers as best they can through that. One thing the bank did was set benchmarks on the amount of time the sales team takes to answer the phone.
"At least when the broker rings they speak to someone in seconds. Brokers want an answer. If we weren't doing very well on one area, we made sure we were three times as good in another area," Gibson says.
Growing the relationship
Looking ahead to how it can continue the relationship ING has already built with its brokers and the reputation it has in the industry, Gibson says, "we will continue to react".
As a bank without a physical shopfront, the broker channel is vital: more than 85% of ING's home loans are written by brokers.
Gibson says he wants to continue working with aggregators and broker businesses to see the relationship grow.
"It's important that we're in the mix, because it's important for customers and competition," he says. "It's very important that brokers use a range of lenders and for us to be one of those is where we want to be."