A panel of mortgage industry experts explain what brokers should be focused on this year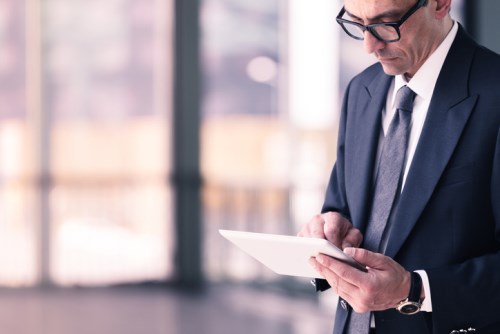 Technology and perceived ongoing customer service capabilities of lenders stand as two of the most important non-price features customers will look for from mortgage providers in the coming 12 months, according to Deloitte's new Australian Mortgage Report 2018.
Westpac Group's head of home ownership Nathan McMullen said technology powers the perceived customer service capability. During the Deloitte roundtable, he said that mortgage providers should start by thinking, "How do I best deliver a service proposition for customers? Sometimes it's face-to-face, and sometimes it's through a digital or a technology-led solution".
"I definitely agree," Bank of Queensland general manager of products Andrew Toone said. "I think it is that concept of the 'omni-channel'. A potential customer might start the process online, but then realise that they would quite like to have a conversation with someone. And once they do that they want to know that it isn't 'memoryless'".
Customers dislike starting from scratch, so providers shouldn't "treat technology as a means to not talk to the customer, instead use it to flow seamlessly into the process the way they want", he said.
Deloitte's financial services partner Heather Baister pointed out that regulations almost require mortgage providers to "have the conversation". She finds going fully automated in today's world too difficult because one needs to understand individual customers.
This entails knowing not just their financial needs, but also their mindset, strategy, and long-term views. "You can't pull all that information from their numbers alone," she said.
In the experience of CoreLogic CEO Lisa Claes, service and experience stand more as a reason to stay with a provider than a reason to join. She said that "it is really a leap of faith for a customer when she has not experienced you, but as a retention tool, it is hugely powerful".
The appetite to join could also be driven by the experience of the referral source, especially if he or she is a family member or friend, according to Deloitte's financial services national leader Arthur Calipo.
Speaking from a broker's perspective, Smartline director Joe Sirianni said that around 80% of his firm's business still goes to the four majors despite having 35 lenders on its panel with really good alternative products and great technology.
"When you sit with a client, they choose to go with a particular bank, either because they know them or believe they are good," Sirianni said. Customers don't talk about technology. "They don't care about the technology. They're more worried about who has the brand reputation and the social impact of that brand. We, the broker, work out the product features and the pricing for them," he added.