The Deloitte mortgage report asks experts where brokers will most need to improve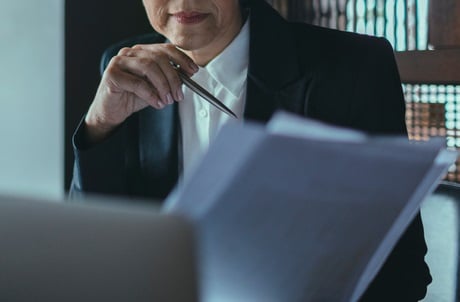 More than half of Australia's leading lenders and mortgage brokers predict settlement volumes will decrease by up to 5% in 2018, making it the second consecutive year since 2012 where settlement volumes have either flattened or reduced, according to Deloitte's new Australian Mortgage Report 2018.
Nathan McMullen, Westpac Group's head of home ownership, said it's unlikely the high loan settlement levels will continue to climb.
"There are headwinds from low wages growth, limiting consumers' capacity to borrow, as opposed to the tailwinds of more discretionary income boosting their capacity to pay off debt. On top of this, there is the flow through from changes to regulation," he said during the Deloitte roundtable.
The new rules and legislative changes that are likely to come out of the royal commission also make it an uncertain time for growth.
"When placed into perspective, the strong lending growth of the 2013 to 2016 period was never going to be sustainable in the long term," said Deloitte's financial services partner James Hickey.
"Conduct, compliance and distribution challenges will continue to take centre stage for lenders as the royal commission moves through 2018, and the coming of the 'open data' regime gives promise to what will become a more 'customer in control' future."
Refinancers, first home buyers and owner occupier P&I borrowers will likely be the greatest beneficiaries and most sought after clients in the changing market, with investors still dealing with tightened credit policies around interest-only products.
"Regulators aiming to restrain increasing property debt amid concerns of an overheating market have targeted investor lending. Tighter lending standards and restrictions on the volume of 'interest-only' loans to total new residential mortgages have pushed up rates for investors," said Deloitte Access Economics' director Michael Thomas.
Although he said the residential market will be buoyed by other fundamentals, such as solid underlying demand, population and job growth. Considering these and other factors suggest a period of moderation rather than an abrupt adjustment, he added.
What segments will have the largest relative growth in 2018 for new settlements compared to 2017?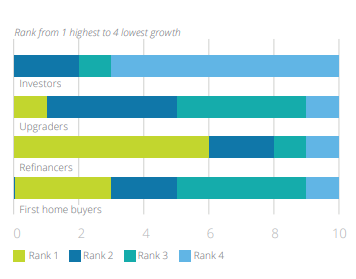 How to improve broking
Lenders are already adopting some changes in response to the concerns and high profile cases that have come out of the royal commission hearings.
ASIC's broking review from 2017 focused heavily on remuneration changes and that's starting to come into effect now as lenders move towards accepting the CIF's reforms, with Bankwest being the second mover on 1 July.
According to Deloitte's panel, enhanced monitoring and compliance of broker activities will be the biggest area for improvement in the channel this year.
Joe Sirianni, director of Smartline, said brokers need to show better housekeeping and documentation practices, especially of the conversation they're having with customers. He said this will be a significant step for most broker groups who aren't already doing that.
Heather Baister, financial services partner with Deloitte, said while the CIF has made recommendations to improve the industry, it needs to get this up and running as soon as possible to respond to ASIC's review with the concern being that the royal commission might decide on a different approach in several months' time.
In what areas will broker distribution improvements be focused in 2018?