Review of suitable CRMS for mortgage broking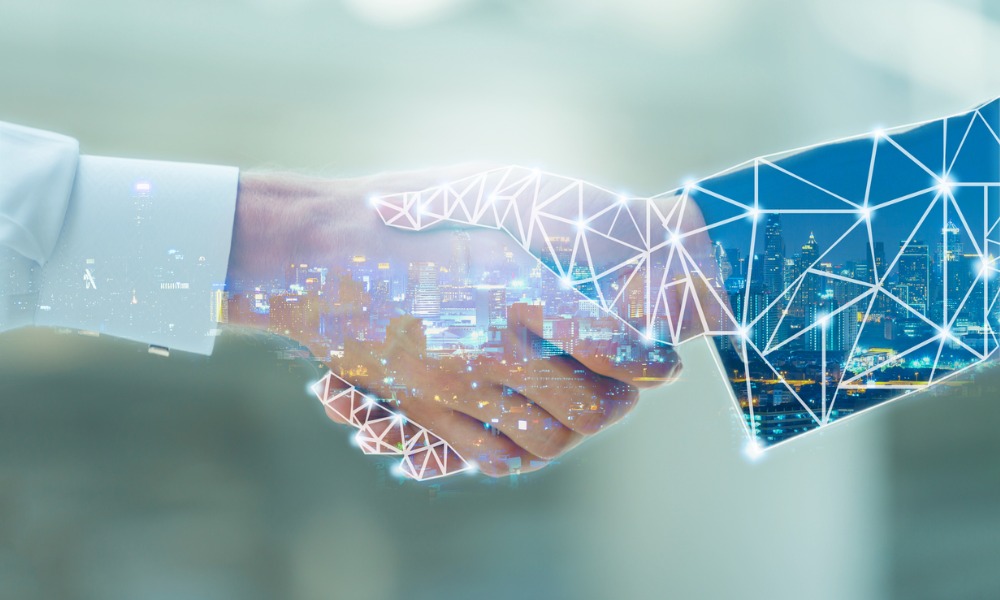 Brokers talk about giving good customer service. But how much closer and more rewarding could your customer relationships be with the right software? MPA's Simon Parker looks at customer relationship management (CRM) systems, and how they can improve your marketing efforts
Garbage in, garbage out.
This is what my year nine mathematics teacher drilled into me when lecturing us on how to use calculators correctly. Put the wrong figures in, and you're guaranteed to get the wrong figures out.
The same would appear to apply for customer relationship management (CRM) systems. Rather than putting in the wrong information though, many put no information in at all.
"While some brokers are quite sophisticated users of technology, by in large brokers aren't using CRM functionality or systems very effectively," says Des Papac, general manager, strategy & marketing at Pisces Group. "This is clearly evident by the type of calls we receive at the Pisces Group broker help desk."
Before outlining some of the CRM packages that are currently available to brokers, it's important to understand the behaviour and resources required to successfully use a CRM system. The most sophisticated of systems will generate nil results if either the broker doesn't input the necessary information, or is unable to understand how to apply the information correctly.
"I believe there is an underlying desire on behalf of brokers to benefit from CRM software," says Andrew Duerden, national sales and business development manager at LoanWorks Technologies. "I also believe that there is a fair degree of systematic behaviour that is required by users to ensure that the customer data they add is relative to what they are aiming to achieve and maintained on a continuous basis."
Duerden says brokers must determine what they want their CRM system to achieve. "Is your goal to have a knowledge resource that can be used over time for consistent targeted marketing or do you just want a good contacts database?"
He points out that if the latter is true, then Microsoft Outlook running on an Exchange Server (something that can easily be rented from a hosting company such as Web Central) will provide a very flexible and interactive contact database with scope to customise the forms yourself.
Other options are off the shelf CRM packages like GoldMine and ACT! (see sidebox).
"If your organisation is larger, with staff in different roles and a plan to grow even bigger then it is best to find a software solution that is already tailored to your industry focus and is scalable," Duerden adds.
Papac adds 'CRM' is a very broadly used term. "To some it's just a contact management while for others it may be an organisational approach to doing business. What's important is the brokers and aggregators clearly identify the outcomes they need to achieve, and then the processes they have to manage."
#pb#
Simplicity
Papac believes brokers struggle to secure enough time to properly evaluate functionality of the software they already own. "We have numerous calls asking us 'how to' questions around the use of CRM and other functionality," he says. "In fact we've had brokers asking for software modifications to be made so they could do simple things like generate lists and letters based on a specific event occurring...when in fact these features were already available within the platform. "
He believes that, for the most part, brokers need a CRM system with basic functionality. One that mirrors the broker's own internal operations - in other words, one that works around the broker's needs and not the other way around - is preferable.
"If too much detail is built into a CRM process for brokers they will not buy into the use of the application and the business value will be lost," he adds.
Kym Rampal, managing director at Loankit, an aggregation company that sub-aggregates through FAST, says the complexity of CRMs can make them very hard to understand and navigate. "I have seen countless CRM packages that do have good features built in but such a nightmare to navigate. Multiple clicks to get to the screen desired is a real pain. Unfortunately there are countless CRM packages that are designed poorly."
Loankit's forte is its CRM and IT platform. Brokers who join Loankit gain access to its system of marketing and customer management tools. As outlined in MPA's September issue last year (6.9), both Rampal and his business partner Carolyn Samer learnt plenty from brokers who had not been equipped with software from their aggregator or were unsatisfied with the software they were paying for.
Rampal says busy brokers don't have the luxury of browsing through their CRM system looking for information. "A good CRM should be intuitive to use," he says. "To reach a screen should not take more than a click. At the same time the screen should not be overcrowded with menus so that it is difficult to find where to click."
While simplicity may be beneficial, getting the most from a CRM system requires some form of investment from the broker.
Transactive director Eric Handbury says the broker can get the best out of his mortgage broker oriented CRM system in two ways. "By defining their own business process and level of customer service that they require, and then configure the software to automate these processes," he says. "[Secondly], spend time to fully familiarize themselves with the qualifier tools in order to understand its features and capabilities."
Hayden says getting the most out of any software system can be difficult. "Certainly, small changes to your business processes will be required. However the number one rule to get the most from your software is time. Whether you're learning MS Word, MYOB or your new iLend(tm) solution - you need to allocate the appropriate amount of time to plan the installation; to arrange the data transfer; to set the system up; and to learn the system."
He says it's interesting to see how different managers and business owners evaluate a CRM system. Some are purely focused comparing buttons, menus, colour schemes and report layouts. "A rare few will ask the supplier about their training program, about the customisation process and access to ongoing support," he says. "It is this later group that will have an easier transition, the fastest take-up and get the most from their software long-term."
#pb#
Why bother?
But what is the true value of using a CRM system? What can it offer the already time-poor mortgage broker?
Rampal has strong views on how a CRM platform can be beneficial for a broker.
"Most brokers are busy looking to their next deal and so they should be," he says. "However this should not be at the expense of the clients already settled. The role of a good CRM package thus must be to cut the time taken to manage clients on the database and thus free up brokers to market for new clients."
He believes 75% of a broker's time should be spent on marketing activities.
A CRM platform should actually minimize the amount of time a broker spends of satisfying their clients, he says, and ensure they remain top of mind when customers think mortgages. Other benefits of a 'good' CRM include the ability to manage referrer relationships, and being able to commission-split to referrers and other down-stream parties, where relevant.
He believes the Loankit CRM "is unique in that it encompasses clients, referrers and brokers so that the end-to-end process of leads coming into the system through the sales process and into the after sales client management is completely housed into the single CRM package, and the broker does not have to cobble various software packages together."
This is where Hayden believes off the shelf packages, as good as he believes some of them are, fail the broker. He says while sacrifices are required to get the Finware business platform up and running, it can be a powerful marketing took once operational. For instance, being able to tap into a client's assets and liabilities, information generally not kept or updated in off the shelf systems, means brokers can be much more targeted in their marketing.
Another value-add is Finware's commission management system, which keeps the client's loan balance updated. "Brokers can therefore say, 'I want [to market to] customers who have paid off 20% of their loan and who earns more than $100,000'. That's no problem."
"Although brokers have CRM systems, if you're not doing these sorts of things, these are the real value bits you get out of it that makes all the extra time and effort involved in having a CRM system worthwhile."
Moreover, taking the time to gather extra information about customers can be well worth it, says Malcolm Watkins, executive director at AFG, an aggregator that developed its own proprietary CRM system. This may include a customer's family events, likes, dislikes, religion, right through to including preferred contact methods. "[There's] no point in sending a Christmas card to a Moslem," he says.
Another aggregator to see the value in implementing their own proprietary CRM system was Choice Aggregation Services. "Our members' core focus is on the sales and marketing of mortgages and ongoing customer contact to strengthen relationships and cultivate referrals," says head of sales and marketing at Choice Aggregation Services, Brendan O'Donnell. "As an aggregator we recognise that brokers first and foremost outsource their systems - this is the core of what an aggregator provides."
"CRM involves changing from being deal-focused to client-focused," he continues.
"Brokers must not only write deals, they must also follow through on those deals as well as nurture and build a solid relationship with the client. Without a CRM system in place they are doomed for failure."
This led to the development of Broker360, a system which can interface with most external systems and CRM packages, he says. "For us, the philosophy behind the creation of Broker360 was that it was a system built by brokers, for brokers," he says.
Building awareness about the benefits of CRM remains a challenge though, he admits. "We need to keep in mind...that some members are uncomfortable with the technology of a CRM system. And there are a number of reasons for this.
Some members, for example, have yet to fully embrace technology and don't even see how a CRM system can assist. Again, we work hard to not only highlight the benefits of using an integrated system such as Broker360, but also give the practical assistance to set the system up and help alleviate any concerns they have with the technology."
#pb#
Broker CRM options
Assuming you're ready and resourced to take on a broker-specific CRM system, following is information on a number of CRM systems available in the marketplace. MPA asked four companies - LoanWorks, Pisces, Transactive and Finware - about what they offer in terms of CRMs. While MPA hasn't road tested these systems, the information provided should give you an understanding of what's available in terms of product features, and what makes some of these features a benefit to you, the broker.
One thing to clarify is most of these CRM systems form just one part of broader broker specific platforms. As Jason Hayden at Finware points out, his company's CRM system is just one part of a broader business operations system (iLend(tm)).
"Our iLend(tm) solution is a complete package for clients to manage all facets of their brokerage business from front office through to back office," he says. The same applies for LoanWorks, Transactive and Pisces.
We've also included a brief outline of some of the non-mortgage broker specific software packages available 'off the shelf'. This is just to enable comparison with the mortgage-specific packages.
#pb#
LoanWorks
Beginning with LoanWorks, Duerden says the CRM module is incorporated within the LoanWorks(tm) application, and is fully integrated with all other system features.
He believes the key feature of his company's program is its industry orientation, ensuring all data relevant to the mortgage origination process can be collected and used. "LoanWorks(tm) CRM supports the capture of all assets, liabilities, additional income sources and primary employment," he says. "Direct integration with the LoanWorks(tm) enquiry and application processing modules ensures information is not double-handled and that customer records are automatically updated as new information is collected during processing."
Other features Duerden points to are the single point of reference for all customer information via a 'customer dashboard'; user-defined customer categories to help segment customers in to marketing categories; journal notes which double up as task reminders and email; and customer source tracking and ownership, amongst others.
Getting the most out of the LoanWork's system shouldn't require a change to work behaviour, as it utilises information already collected at the application stage.
"If a user's focus is on following up referrals and turning them into sales then they can work through the LoanWorks(tm) Enquiry module, knowing that their customer database is being updated all the time," Duerden says. "If a customer calls they can open that customer's dashboard and see all the information in one screen."
"Alternatively, if they are proactively telemarketing then they can add/ update customer contacts directly through the CRM Dashboard and if a sales opportunity exists then a lead can be created and assigned to a broker to follow up."
LoanWorks(tm) also incorporates a marketing module which currently supports the ability to, amongst other things, define a marketing event, generate a list of customers associated to the event, export event customer details to MS Excel for mail-merge distribution, provide outcome identification for each customer and lead, and report on the marketing event's success ratios.
#pb#
Pisces
Again, like LoanWorks, the Pisces broker platform has been created with brokers specifically in mind. "It enables the broker/aggregators to manage their inbound leads and for each lead progressively record customer information throughout the sales process," says Papac.
The Pisces platform is only sold to aggregators and not to individual brokers.
He says the platform's key feature is data only needs to be recorded once. "Information gathered during the needs analysis flows into the application form ready for electronic lodgement. And then this same set of data is available to be used for CRM purposes." Time-stretched brokers need only enter data once.
One area Papac believes Pisces deviates from other CRM offerings is with its messaging platform. "A large proportion of what brokers and aggregators are looking to do with CRM is to communicate more effectively with their customers," he says. The Pisces system takes relevant customer information from any messaging medium the customer may be using, eg. fax, email, SMS and even voice messages. Moreover, customers can choose to receive information from Pisces' CRM system in any message format.
"An example of this may be the deployment of a marketing campaign with a special offer, the customer may choose to accept the offer or ask for more information using SMS on their mobile," he says.
This latter feature is also what Pisces considers its key benefits. Papac says it ensures a broker's message is as direct as possible and sent through the most appropriate medium for both them and their customers.
Papac points to three key benefits of the Pisces system: Reusability of customer information; lead management (the ability to see the source of leads, ensuring the value of certain referrers is clear); and its automated workflow (timely engagement of brokers/customers throughout sales process right through to settlement).
This latter benefits also minimises the chance of missed opportunities post settlement, he adds.
#pb#
Transactive
Handbury points to four key features in his CRM system: These are advanced qualifier and loan comparison tools, automated CRM features, advanced loan processing and broker scheduling features, intuitive user interface, and a local database.
He says these features benefit brokers in the following ways. The qualifier and loan comparison tools allows the broker to save hours of research to narrow down the best products, and can present the broker's research to the client in a professional and logical manner.
In relation to the automated CRM features, he says this allows the broker to automatically SMS/email the client on every settlement, or automatically email the client a fact-finder document one day before every sales appointment. It can also help keep third parties informed (referrers, solicitors, aggregators) via SMS/email/mail merge documents.
The system can also automate the follow-ups for both existing customers (eg. fixed or interest only loans can have automated follow-ups), or potential clients (eg. recurring follow-ups at specified intervals). "This feature alone can result in significant client retention and/or client gains," he says. The software can also be configured to alert brokers when certain events are due to happen, or not to happen.
In relation to the loan processing and scheduling features, Handbury says these allow the broker to track the progress of open deals to ensure the processing is on-track, and quickly see the activities that the broker (or PA or loan processor) are required to do.
The intuitive user interface allows the broker to understand easily how to navigate through the program. "Once the broker understands one screen, they will understand every screen in the system," he says.
He adds the local database feature is important as it ensures the client database isn't made available to anyone unless the broker configures the software to do so. "The worth of a broker's business is their client database and it should be guarded accordingly," he says.
#pb#
Finware
Within Finware's iLend business operations system, Hayden says the CRM functionality available includes the following elements: auto-populate letters and email; file and diary notes; database management allowing reports or mail merge for birthday, loan anniversary, loan balance changes, income level, LVR level, location; and almost every detail on an application form can be searched.
One of the benefits of Finware's system includes that all the information gathered during the loan interview process can be used to automatically populate a lender's application form. "Using our iLodge(tm) capability, [brokers can] submit the application direct to the lender for immediate approval....you can even populate a generic form for pre-submission discussion with multiple lenders," Hayden says.
Finware's CRM benefits from the broad array of features that come with the iLend system. This includes the fully customisable workflow tool (WFT), which Hayden says allows brokers and support staff to track and manage a client through the mortgage process, automatically creating letters, emails, SMS, and various other tasks. "This tool is invaluable for ensuring quality control and optimising the communication between brokers, clients and their administration team," he says.

Another feature is the loan management tool (LMT). "The value of a broker's loan book can be increased threefold if they have a strong management system for their settled loans," Hayden says. "Our LMT keeps track of all settled loans as well as those lodged and approved. You will be able to see at a glance your loan book by broker, year-by-year, month-by-month, by lender, by product type. You will also have data on the loan details as at the date of the original loan."
Hayden also points out a number of other key features in the iLend suite, namely the borrowing capacity calculator (BCC), which allows around 30 lenders' calculators to be printed and included with an application, and what Hayden considers the strongest component of their system, the lender product database (LPD).
"This database of over 1,100 mortgage products from 48+ lenders is updated every day," he says. "For each mortgage product we collect over 100 fields of information so the broker will be able to research every detail of the loans finer points. Further more this database is searchable based on the client's borrowing criteria." The company also offers a financial guarantee with its product information. "Our iGuarantee program is the only one of its kind in the country," he says.
#pb#
Costs
Determining what you could pay to purchase one of the four CRM systems featured can be difficult. As highlighted earlier, each forms one part of a broader business management software package.
For Finware, Hayden says as iLend is a modular system, clients can choose the components they need. "Each iLend(tm) system is individually built to the clients specifications. As such, the investment in iLend will vary," he says. As a guide, iLend(tm) costs between $550 and $6,500 to setup and install. The ongoing cost of the system can range from $80 per month to $170 per month depending on a client's individual setup requirements.
Hayden adds they have a minimum contract period of 12 months but the licence can be cancelled with 30 days notice. "We also offer clients a 100% money back guarantee in the first 30 days."
Transactive's single user version retails for around $80 per month, although Handbury points out that many national groups have volume discounts. The set up costs around $179, which includes training and the basic CRM package, featuring preset SMS/email/followup facilities on major loan milestone events (submit, conditional, formal, settlement), and the first 100 SMS messages.

He said the license is granted on a quarterly basis, therefore the minimum term is three months.
Handbury added there are network (LAN) licenses at various user-levels for the larger offices. Moreover, there is special discounting for configurations such as a laptop-desktop combination for a single broker.
At Pisces, the CRM system is free as part of the broader broker platform. At this stage it isn't sold to individual brokers. "The number of brokers with that aggregator will affect the pricing model," says Papac. "Keep in mind that for these prices they are for a complete broker/aggregator sales management platform with the CRM functionality. There is also a commission management module if required."
Indicative pricing for a "typical aggregator" would see a deployment cost of around $180 per broker. "This would be based on an initial batch of brokers being set up," he says. "Subsequently adding additional brokers the set up is $150 per broker."
An ongoing monthly license fee of $125 per broker also applies, and the minimum commitment is around 12 months. "In our experience the aggregators have been picking up the set up costs, they provide the tools as a value add for their service,"
Papac adds.
Similar to Pisces, the LoanWorks(tm) license model is based on a user-access subscription style license. "As the CRM module is essentially a part of the underlying LoanWorks(tm) application no additional charge applies," Duerden says.
The standard LoanWorks license is a monthly subscription with two levels - full and lite. The full license which does not restrict access to any LoanWorks feature is $150.00 per month. The lite license which restricts access to only the CRM and Enquiry LoanWorks modules is $50.00 per month. "We also have a site license which caters for user numbers greater than 25+," he says.

"Setup costs are based on training requirements and location of system installation. We allow LoanWorks to be implemented onsite or hosted by us. Our standard license agreement allows for a three month cooling off period with a one year minimum term."
#pb#
Key CRM benefits
Overall, based on the responses from each software company, the following appear to be the benefits to be gained from using a CRM regardless of which supplier you go with.
Data entry - only required once. In some cases this information can be used as part of loan application process.
Data cross reference - ability to use customer data as the basis of profiling and inclusion in targeted marketing
Single point of reference - ensures multiple contacts within a company can use the customer record. Also ensures all contacts with the customer are recorded in the one place.
Accuracy - single entry of customer data minimises chances for errors.
Speed - Anyone in firm can bring up latest customer data information quickly, enhancing customer service proposition.
Links - as most CRMs featured come as part of broader business systems, the ability to link the CRM with other broker-oriented features, including loan calculators, loan application tools, and communication tools (eg. automatic SMS, email, etc) makes for more efficient and flexible setups.
Broader considerations
There are bigger issues at play, however. AFG's Watkins says CRM is becoming increasingly important on several points, some of which go the very heart of mortgage brokers being seen as a true value-add proposition.
For one, he says a good CRM system can help justify trail commission. "If brokers and broking groups want to continue to be rewarded via trail commission for maintaining contact and managing their customers' requirements post settlements, they are going to have to demonstrate that they are doing it," he says.
Another hot topic in the industry is profitability. "As lenders look more so to reward on efficiency and profitability, then brokers will need to be on top of their existing customers' requirements to ensure they retain the customer, protect their loan life and customer life numbers."
Related to this, the ability to more accurately target customers with the right product adds to broker efficiency levels, which in turn can boost the bottom line.
Choice's O'Donnell says capturing as much client information as possible is absolutely critical. "This enables brokers to proactively manage relationships and develop marketing campaigns that are strategic and timely," he says. "Touching base with clients at the right time, for example, is essential to maintaining positive relationships, as is showing an awareness of individual clients' circumstances."
Watkins also points to the widening web of relationships brokers are commonly exposed to these days. "Referral networks are getting wider and deeper," he says. "It is important to quickly identify from your customer database where the customer was referred to and hence avoid cross marketing hick ups."
For instance, a financial planner refers a customer to a broker, only to have the broker market life insurance to that FP's customer six months later. In this case, "the referral relationship is gone."
O'Donnell can't see a future for brokers without CRM. "CRM's will be an integral part of brokers' everyday life and will be the only way to successfully run an effective broking business," he says. "With the rapid move to online applications, as well as the pressure being applied to banks to provide 'back channelling', we will get to a point where without a CRM you won't have a business."
#pb#
New directions
This is situation as it stands. But, as most would acknowledge, IT rarely sits still long enough to be admired. Instead, IT companies are constantly seeking ways to enhance their product, and CRM packages are no different.
MPA asked each of the four companies what their plans were. For Finware, Hayden says it is currently rolling out the largest upgrade to their system since it was launched in 2002. "Obviously, much of our development work is not made public," he says. "However, at present we are working on increasing the usability of our system and making sure that functionality is simple to locate and employ."
The Pisces Group broker platform is also being redeveloped. Papac says a few key initiatives are being planned for CRM, including the CRM tool features will be expanded but they will be specifically developed around the broker sales cycle, in compliance with emerging industry regulations; new system driven wizards that allow for easy implementation of CRM processes, either manual or automated; complete integration with our messaging platform; and the tool will have an interface for most common CRM platforms, so the features in these tools can be easily integrated with the broker platform and sales process.
For Transactive, Handbury says planned developments will focus on better equiping the broker to operate their business. Moreover, the software will aim to evolve as the role of the mortgage broker changes, and as regulation and compliancy demands are enacted. "Most of our new features come from the requests of the brokers as they understand their business and what the software needs to have to assist them in that business," he says.
Duerden says over the next few months LoanWorks(tm) will look to extend the customer event invitation search engine to incorporate more cross-sell style filters. The company will also add some integrated mail-merge media distribution features, such as auto-letter generation and emailing.
More broadly, Rampal says CRM will need to equate with all-in-one packages. "It is a waste of time to do your loan comparison in one piece of software and your notes recording in another and your commission management in a third and your client retention activities in a fourth and so on," he says.
Looking ahead, he says VOIP and automatic call recognition might be new features added to CRM systems. This will enable a client file to be immediately loaded onto the computer screen as a call comes in, "thus giving brokers the appearance that the client has not been forgotten. It is human nature to be pleased to be remembered and clients are no different."