The SME lender aims to compete on "time to yes" within a targeted market segment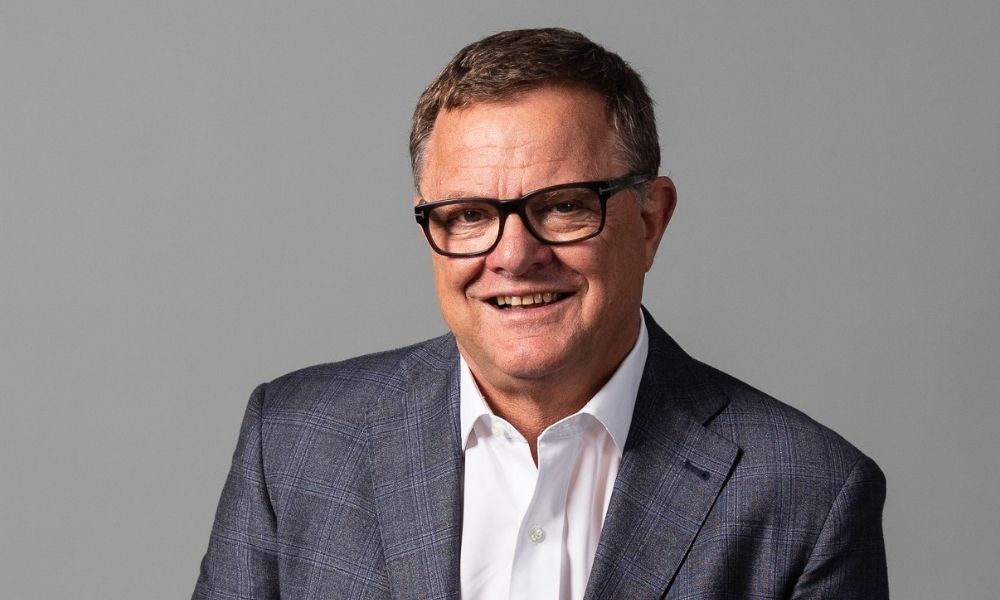 SME lender ScotPac has forayed into property-secured lending, offering a home loan product for business owners that could enable them to use the equity in their home to help fund their business.
On Thursday it embarked on a soft launch of three property products for SME borrowers in a bid to address what it has identified as a "yawning gap of underserved SMEs."
"Over the last 12 months we have done an incredible amount of market research," said CEO Jon Sutton. "What we have discovered in talking to brokers is there is a yawning gap of underserved SMEs that want to use their home as part of collateral to expand their businesses."
According to ScotPac, the move marks the first time an Australian non-bank SME specialist lender has entered into offering home loans, with residential lenders tending to move into commercial finance but not the other way around.
"It is aimed squarely at business owners, allowing them to use their homes and the equity on their homes to continue to finance their businesses and combine those with ScotPac products and services as well, be it debtor finance, asset finance and some of the other products that we have," said Sutton.
The suite of products includes a home loan for business owners, a property-secured business loan and a "cash on call" product intended to compete with traditional bank overdraft facilities.
MPA understands that ScotPac's Home Loan for Business Owners is largely for refinancing but can also be used for residential property purchases depending on the type of applicant.
"We're looking to serve business owners rather than contractors and self-employed and the reason for that is there is a really clear value proposition that we see in terms of the simplicity and the ease and convenience of having all of your business lending in one place," said chief customer and marketing officer Ben Cutler. "This is an extension from our core where we have been really strong for 30 years and we've really seen in the market that there's a lot of business owners who blend their home loan into funding business purposes."
Sutton said the current environment provided ample opportunity to enter the home loan market.
"The last two years have been incredibly difficult and I've got to say that SME owners have been incredibly resilient," he said. "I see that every day, when I talk to our customers, how they've adapted to the various forces they've had to withstand throughout the pandemic.
"What we also hear is that they do see opportunities. They might talk to their accountant, they might talk to their business adviser, and they'll say, 'I've just won a contract for funding something out of China for using their supply chain.' They see the opportunity. They might need $1 million, they might have a house that's worth $3 million and they've got equity available. They want to go to their bank - the bank says no.
"We hear that time and time again. They miss out on that opportunity, or it takes too long and therefore the ability to place that order to the factory in China is missed."
He said there was definitely a gap for these types of borrowers in terms of the time it took to receive an answer from lenders – something ScotPac could compete on with its relatively quick turnaround times.
Read more: SLAs won't be impacted by 0% interest offer
"It may take weeks, it may take a lot longer, for some of the banks to say yes," he said. "We believe with the experience we've had over the last 30 years of being one of the leading non-bank lenders to SMEs, we really understand their cashflow and financing needs. This is just an added product that we can bring all together and provide that one stop solution.
"Brokers and their clients will appreciate all three new solutions have fast set up, no-fuss paperwork and conditional approval in as little as 48 hours, plus access to a dedicated relationship manager who can help with funding solutions as a business evolves.
"Unlike the cookie-cutter approvals approach of other lenders, ScotPac has the ability to personalise solutions to remove many challenges business owners face, allowing us to say yes to more often than other lenders."
The three products provide access to $20,000 to $2 million per property or up to $4 million for multiple properties. Terms range from five to 30 years for the home loan product and one to 30 years for the cash on call and business loan products.
Sutton said interest rates would be competitive commensurate to risk but that if the financing was more than $1 million there would be "hefty reductions available on the headline rate."
Read next: Stock shortage could cause lasting damage
He affirmed the importance of brokers in providing funding solutions to SME clients during the often-challenging landscape of the pandemic.
"We want to make sure that we absolutely serve the broker on this and that we don't blow up relationships that the broker has with SME borrowers," he said. "That we have got our systems and processes well and truly tied down and we meet the expectations of the borrower and the broker in terms of timeliness."
Cutler confirmed broker commissions would be in line with market.