But how does this translate in the books of Australian brokers?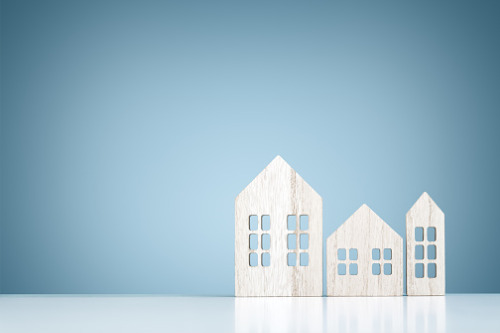 While much of the recent industry focus has been on assisting first home buyers throughout the pandemic, a recent report by ING has uncovered another opportunity that brokers stand to benefit from.
According to its research, about 26% of the Australians surveyed said now is the time to buy a property investment to safeguard their future; 44% seeing property as the strongest investment option.
With a good proportion of Australians saving more and spending less during COVID-19, the report revealed 44% of participants and about half of millennials surveyed felt positive about buying an investment property; low interest rates (32%) and the prospect of lower house prices (27%) among the biggest factors spurring them on.
ING's interim head of retail bank Glenn Gibson said: "The report measured people's attitudes towards investing during a recession and it's clear that many Aussies have a desire to invest in property, particularly millennials and gen Z. There are certainly more Australians out looking at property and the lending space is changing."
Read more: Investors will come back to the housing market
ING recently dropped its investor variable rates for loans above $150,000 by 0.5% and the fixed rate for two- and three-year loans by 0.45% for new customers.
It also brought its floor rate assessment down from 8% to 6.1% and increased the percentage of rental income from investment properties used in serviceability assessments to 80% of the gross rental income earned.
"The research reports that many Aussies have an appetite to be investing within the foreseeable future. Brokers are perfectly positioned to help those that are ready and wanting to act now," he said.
According to the director of Get Real Finance Kelly Cameron, there has been a definite shift in the appetite of her clients during recent months.
"We had barely seen any interest in people wanting to buy investment properties for the last two years," said the finance and property strategist.
"Most of them were frightened off from the rhetoric of the pre-election promises from the last federal election, when it was touted that if Labour got in, they would abolish negative gearing.
"In the last months, we have had clients accessing equity and getting themselves ready to purchase investment properties. Especially given the rates are so cheap, people are feeling a lot more comfortable about purchasing real estate as they are expecting returns greater than other asset classes."
The Fortitude Valley broker and avid property investor said she has noticed a trend towards investing near lifestyle locations, with places close to greenery, water and parkland the preferred choice.
"I personally favour small lot subdivision and I do these every year as my side hustle to keep my knowledge current," she said.
She added that there are also a lot of opportunities to refinance existing investment loans at the moment.
Meanwhile, Sydney broker Jonathan Preston agrees there are strong opportunities to refinance, but he said investor appetite has remained low within his clientele at Home Loan Experts.
"I personally think demand is currently subdued," he said. "A lot of investors are either concerned about the current state of the economy, or are waiting, or are unable to service more debt.
Read next: Mortgage struggles in shock jump
The founder of the Australia Property Podcast said debt-to-income ratios have restricted how much investors can borrow while sentiment has remained low during the pandemic, adding that brokers should look beyond the majors for solutions.
"Serviceability is tougher than ever in this space, and people need to be comfortable working with non-bank lenders in a lot of cases to be able to get more borrowing capacity than they were previously able to," he said.
Cameron said it is important for brokers to stay in the know and practice what they preach if they want to best help their investor clients. She recommends getting clients ready by accessing equity first.
"Make sure that the clients are not purchasing in secondary locations just because it is the only thing that they can afford in a suburb. The clients will never know when they have to sell and you don't want your clients in a negative equity situation," she said. "Help them steer clear of properties on main roads, train lines, near high tension power lines, roundabouts and flooding."
She also cautioned against cross-securing loans and said to avoid lenders that have an all monies clause in their mortgage documents.