Despite market uncertainties and financial worries, the number of first home buyers has risen this year as they take advantage of record-low interest rates and government schemes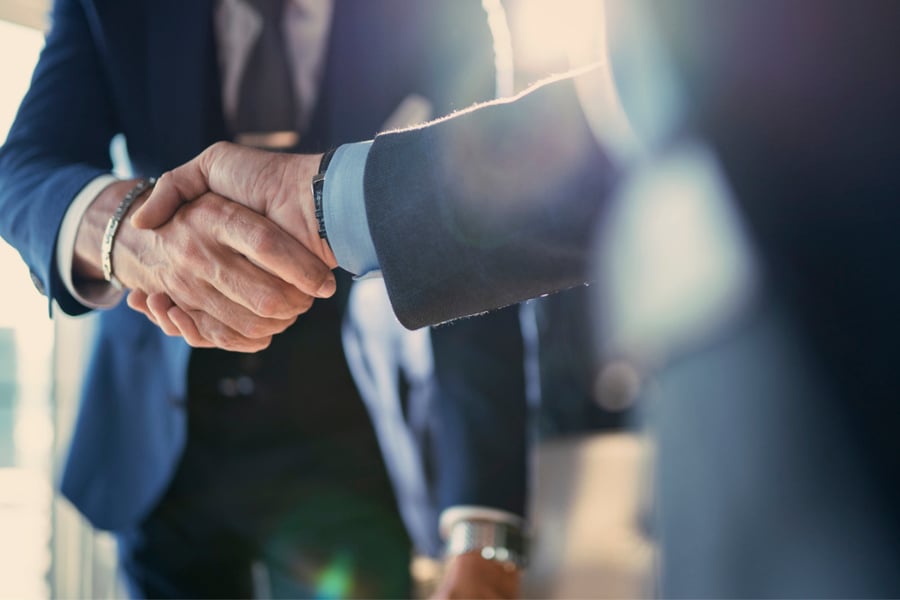 While home loan lending is down compared to pre-COVID levels, the figures jumped back up in July as social distancing restrictions were eased. The section of the market that saw the biggest surge in new commitments was first home buyers.
The number of new loans to owner-occupier FHBs grew by 14.4% in July, accounting for around a third of all new owner-occupier loans that month. Of all loans to FHBs, 4.9% were for the purpose of property investment.
Pepper Money's general manager, mortgages and commercial lending, Aaron Milburn, says that while some prospective FHBs have been forced to dip into their savings just to cover everyday living expenses, others are managing to get into the property market.
"Those who haven't been directly impacted by the pandemic are taking advantage of the low interest rates, the current housing market and any government benefits to get on the property ladder," he says.
"Additionally, many lenders now accept rental ledgers as evidence of genuine savings, which has helped these customers with the challenge of trying to save a deposit while paying rent."
With the role of the broker being particularly crucial at this time, Milburn says brokers may even need to have conversations with their customers about whether a mortgage is the best option.
"If there is a level of uncertainty, brokers may need to have a conversation with their customer as to whether it's the right time to be seeking a mortgage," he says.
"Alternative solutions, such as debt consolidation, may be better suited to them as that may put them in a better position to face any challenges ahead.
"In this environment, brokers and lenders alike must continue to ensure that borrowers' needs remain at the forefront and appropriate credit decisions are made that not only support borrowers now but into the foreseeable future."
Government initiative leading FHB resurgence
NAB has reported a "resurgence" of first home buyers over the last 12 months and, according to its most recent Residential Property Survey, this segment is the most active in the market for new property and accounts for 45% of all sales. The report shows that, in the second quarter of the year, the market share of FHB owner-occupiers reached a survey high of 36.5%.
This high demand is supported by the federal government's First Home Loan Deposit Scheme (FHLDS), which started in January 2020 and allows borrowers to purchase a property with as little as a 5% deposit.
"Through the [FHLDS], NAB has helped a diverse range of customers purchase their first home sooner than they expected" Steve Kane, NAB
As one of two major banks participating in the FHLDS, NAB's general manager, broker distribution, Steve Kane, says the lender has helped thousands of FHBs into their first home since the scheme's launch, and has seen continued strong growth in the second phase of the scheme, which kicked off in July.
"Through the scheme, NAB has helped a diverse range of customers purchase their first home sooner than they expected, even at a time when the crisis has disrupted certain segments of the housing market – from young home buyers in their 20s or 30s to customers in their 50s buying their first property," Kane explains.
"Of course, our broker channel is a significant component of our successful participation in the scheme, with the majority of property purchases financed with NAB through the scheme's second round coming through brokers."
The FHLDS has also been praised by 86 400's home loan lending lead, Melissa Christy, who points out that saving for a deposit has always been the biggest challenge for anyone looking to buy their first home, regardless of the presence of a pandemic.
"[The scheme] is great to help first home buyers get their foot in the door," she says. "Saving for a deposit can be one of the hardest parts of buying your first home, and then potentially having to pay LMI on top of that can make it difficult. This scheme gives buyers and borrowers the boost they need to help them enter the market in a really trying time."
She adds that brokers are playing a really important role as they work in the best interests of their customers and help them understand all the different options.
"There are lots of different schemes and government grants out there which can really benefit first home buyers, and it is the role of the broker to help their customers through it all and to also help find their customers the best lender for their situation and the best deal available," Christy says.
FHBs making the most of new opportunities
Mortgage Choice also praised the government support that is helping Australians buy their first property sooner and access historically low interest rates. Beyond the FHLDS, CEO Susan Mitchell pointed to the NSW state government's announcement that it would temporarily axe stamp duty for FHBs purchasing newly built homes from 1 August.
Not only has the government provided support for this buyer segment but banks and lenders have responded as well by changing their approach to various income types. Mitchell explains that many FHBs work in the gig economy, in industries affected by the pandemic, and receive payments like bonuses, overtime and commission.
"Australians in the market to buy their first home in 2020 have faced substantial change," she says.
"First home buyers are entering a market suffering from an economic downturn and a pandemic which has fundamentally changed the way buyers can view properties. Lenders have made significant changes to policy and process, all while federal and state governments have increased the support available to first time buyers and interest rates are sitting at historic lows."
Something else FHBs have been taking advantage of is the government's early release of superannuation for those who need it. With $10,000 allowed to be withdrawn in the 2019/20 financial year and a further $10,000 in 2020/21, buyers have been able to use the money to qualify for the FHLDS.
"Getting homebuying-ready can be a steep learning curve, and brokers are in a good position to help educate these buyers" Susan Mitchell, Mortgage Choice
Others have put it into their savings accounts for three months so it counts as genuine savings.
While the short-term benefit of withdrawing from their superannuation funds may have seemed worth it to these FHBs at the time, the finance industry has issued some warnings. Mitchell raises concerns about the number of people who withdrew from their super without consulting a financial adviser who could explain the longer-term consequences of doing so.
"There are many risks associated that could impact their retirement outcomes if these borrowers do not make volun tary super contributions down the track," Mitchell explains.
"Bankwest is very much open for business with fi rst home buyers and we've experienced a signifi cant increase in demand" Ian Rakhit, Bankwest
"For example, for many people, their super includes life and total and permanent disability insurance policies which are contingent on a minimum super balance. The early withdrawal of super means they could be left uninsured."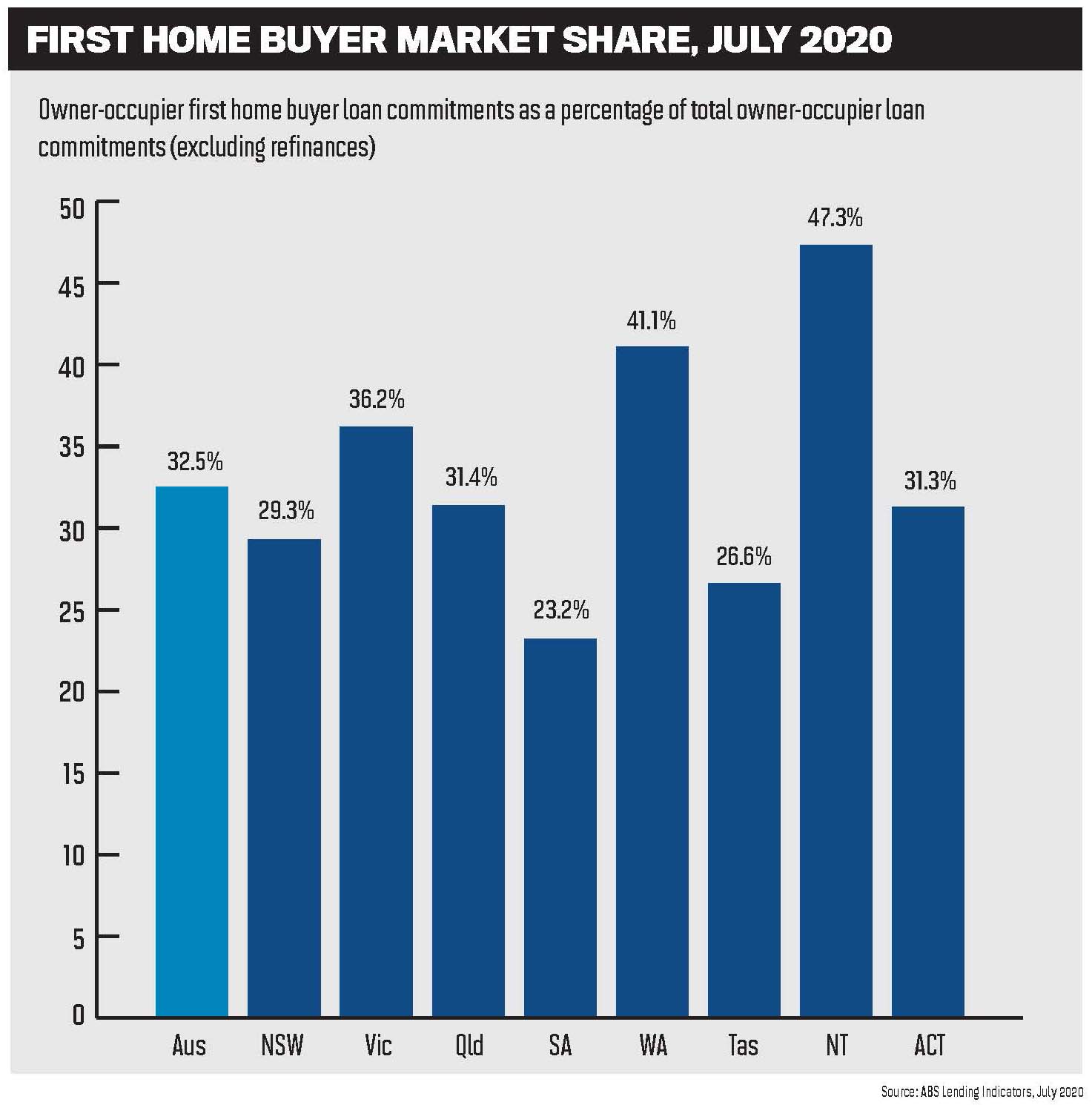 Open for business with FHBs
Another scheme that has been helping FHBs is the First Home Super Saver Scheme, which was established a few years ago. Bankwest's general manager, third party, Ian Rakhit, says the bank had seen a doubling of applications since February, thanks to this scheme as well as the low interest rates and various other government stimulus initiatives introduced to support new-build applications.
"Bankwest is very much open for business with first home buyers, and we've experienced a significant increase in demand over the past year due to the development of favourable conditions for many first-time buyers," he says.
Not only are new borrowers faced with all these changing lending conditions and schemes, but the home loan process and contractual details can already require a lot of Owner-occupier first home buyer loan commitments as a percentage of total owner-occupier loan commitments (excluding refinances) "hand-holding" to navigate, Rakhit explains.
"Many brokers have real expertise in this area and can be a wonderful conduit between vendor, solicitor and lender. The costs involved, from loan repayments to legal and survey costs through to lenders mortgage insurance, are critical in importance," he says.
Rakhit reminds brokers that it is not just owner-occupier loans that first home buyers might be interested in.
"Bankwest remains a 'go-to' lender for construction loans, and this sector has reached heights of up to 20% of new flow in recent months," he says.
"We'll continue to listen to and work closely with brokers so we can help them deliver brilliant service to customers across Australia who own, or aspire to own, a home."
The CEO of lenders mortgage insurance provider Genworth, Pauline Blight-Johnston, says she understands why first home buyers are becoming more active this year, and agrees with others in the industry that brokers can really help these borrowers.
According to Genworth's recent research, which compares prospective FHBs with recent FHBs, more than a third of prospective FHBs have secured a loan pre-approval and two thirds have determined their borrowing capacity in preparation for buying. Of those who had recently bought their first home, half said they had contacted a broker to get an understanding of loan providers, and cited brokers as their top source of information about borrowing capacity.
"Many first home buyers are seeing the current economic environment as an opportunity to get their foot on the property ladder," Blight-Johnston says.
"House prices have fallen, and interest rates are at historic lows. They don't want to miss the boat, so they have secured pre-approvals and are ready to buy
"Mortgage brokers play an important role in providing guidance to first home buyers who are looking to buy a home or investment property and don't have the 20% deposit that lenders usually require."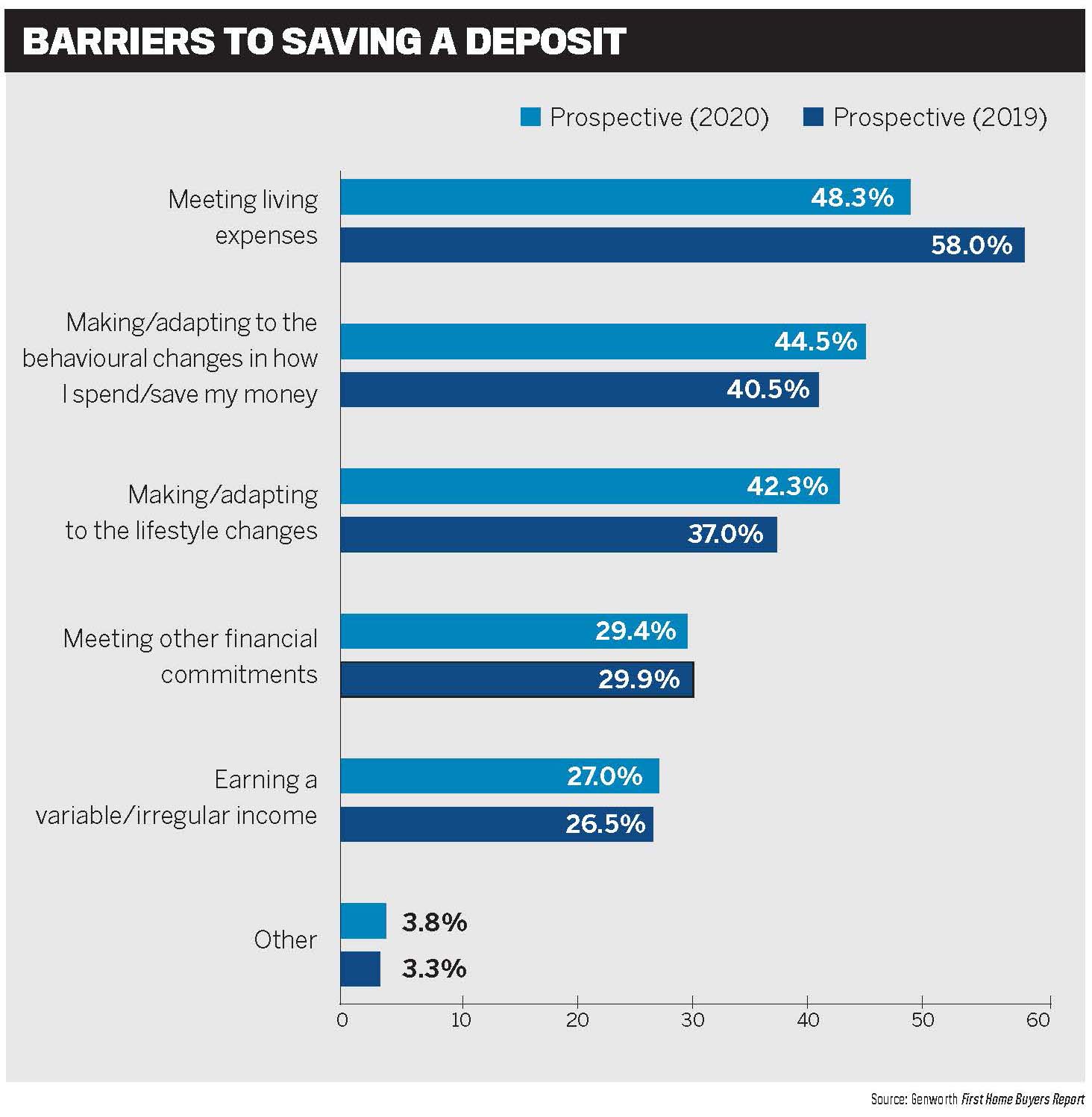 Helping borrowers understand the jargon
Milburn agrees that, as first-time borrowers have a limited understanding of the process, brokers play a pivotal role in helping them understand the application forms and the jargon, the timelines, legal requirements, additional costs, credit ratings, and more.
He says Pepper has a "real-life approach" to lending, which means it can help customers from all walks of life – and this is where the knowledge and experience of a broker can really help too.
"Many first home buyers are seeing the current economic environment as an opportunity to get their foot on the property ladder" Pauline Blight-Johnston, Genworth
"Not only do brokers have the ability to make sure the process is as simple and streamlined as possible for the customer, but they also have a deep understanding of the market and access to an array of lenders, meaning they can present customers with the options they need before they decide to enter this long-term financial commitment," Milburn says.
Kane points to the high proportion of home loans already written through brokers, adding that the third party channel is valuable not just for FHBs but for previous borrowers as well, and this is why NAB continues to support brokers with its team of BDMs and its digital offering.
"Through our long-standing commitment to the broker channel, it is our role to ensure mortgage brokers are well placed to continue to deliver the unwavering support that first home buyers need throughout their lending journey," Kane says.
"In parallel to rising customer behaviours and confidence in using digital tools to search, purchase and apply for services, brokers are also increasingly integrating digital tools within their business processes. These include using electronic interviews, e-signatures and digital documentation to drive more efficient customer service and enable remote working.
"NAB is also on a continual journey to digitise the home lending process, enabling a smoother and more efficient experience for not only first home buyers but all broker-introduced customers."
Brokers best placed to guide first-time buyers
Mitchell encourages brokers to "become an expert" in what government support is available to first home buyers, as well as all the changes to lenders' policies and processes. In some cases, borrowers may be eligible for more than one incentive, but brokers are best placed to understand all the details and help buyers take advantage of them.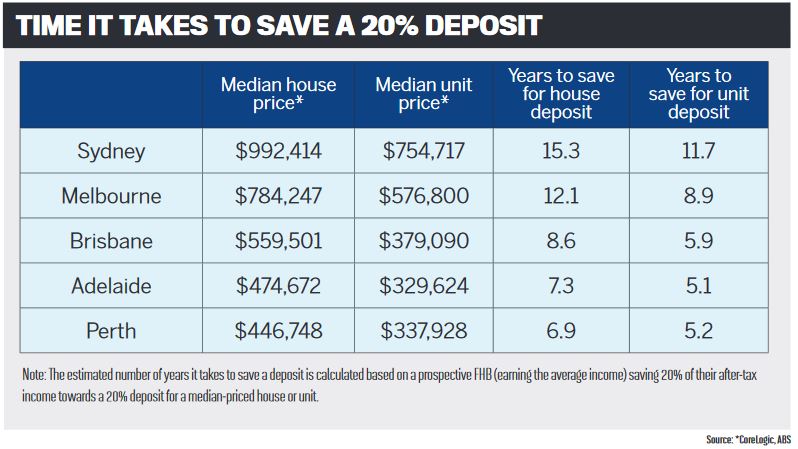 "As we know, the home loan process can be overwhelming for first-time buyers as they may not understand what they need to do to put their best foot forward when applying for a home loan," Mitchell says.
"Getting homebuying-ready can be a steep learning curve, and brokers are in a good position to help educate these buyers. Brokers should take the opportunity to nurture prospective buyers in their customer database by sharing educational content that will help these buyers on their journey to applying for their first home loan."
In terms of how the FHB market might develop, 86 400's Christy says that while the pandemic has meant that people are much more nervous about their financial situation, there are positive signs for this buyer segment.
"Anyone looking to get into their first home will have lower repayments and better borrowing power, which is one of the biggest challenges that first home buyers face," she says
"I think things like the FHLDS will be a great way to get more first home buyers to auctions and hopefully into new houses. There has also been recent stamp duty reform which again is another step in the right direction to support first home buyers."
Helping FHBs achieve their dreams with a lower deposit, Bankwest offers loans of up to 98% LVR with lenders mortgage insurance and has improved its 'genuine savings policy' to allow rent payment history for the previous six months to be used as genuine savings evidence.
Rakhit says it's important that brokers are clear on all the different lender policies regarding what is a suitable deposit and what evidence is required.
"Property values may also be impacted due to the economic impacts of COVID-19, so a good-quality upfront valuation will offer the customer some certainty, particularly if buying at an auction," he says.
"Brokers also need to be clear on employment criteria, and on income haircuts, and I recommend this is a really important time to keep across recent changes to lender policies and to use your BDM for scenarios if you are unfamiliar."
The benefits of taking out lenders mortgage insurance is something first home buyers have become more aware of. Research from Genworth shows that more prospective FHBs were 'very' or 'somewhat' likely to use LMI than last year.
"With more first home buyers now understanding that they can buy a home or investment property with less than a 20% deposit, it's no surprise that the perceived value of lenders mortgage insurance is rising," says Blight-Johnston.
"Genworth works closely with our broker network so they can advise their clients when lenders mortgage insurance may be appropriate for them to discuss with their lender."