Up 52% to $732.8m in last financial year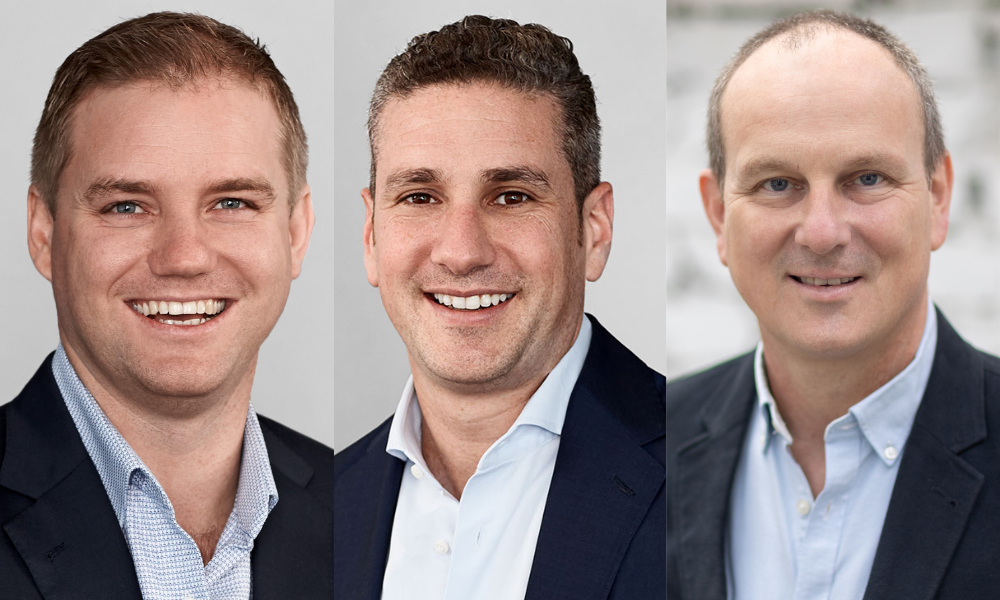 The 2022 financial year was a record-breaking year for Prospa loan originations, the small business lender has announced.
Releasing its FY22 results on Thursday morning, which include its operations in Australia and New Zealand, Prospa said loan originations across Australia and New Zealand reached $732.8m in the year to June 30, up 52% on the prior comparative period (FY21).
Loan originations refer to the total amount lent over the quarter, including undrawn amounts for lines of credit and include Prospa's Small Business Loan, Prospa Plus Business Loan and Line of Credit. At $104.6m, June was the highest month ever for loan originations, Prospa said.
Read more: Prospa reports 35% increase in loan originations
Closing gross loans were $701.3m over FY22, up 64% year-on-year, driven by continued credit demand from small businesses, Prospa said in the results.
Other highlights include:
Gross profit – $143.6m, up 55% on FY21
Revenue – $178.3m, up 51.4% on FY21
Operating cashflow– $58.8m, up 78% on FY21
Loan impairment expense – $47.3m, up 73.4% on FY21
EBITDA (earnings before interest on lease liabilities, tax, depreciation and amortisation, share-based payments and FX gain/loss) – $12.1m, up 2274% on FY21.
Prospa co-founder and chief revenue officer Beau Bertoli (pictured above left) said having come through the COVID-19 pandemic, many small businesses now see an opportunity to move forward.
"We've witnessed small business owners display great resilience within the current economic environment, with many keen to be investing in their business to recover and grow," Bertoli said
"It may be that business owners are finding the current environment a little more predictable, compared to the period impacted by COVID-19, to better plan for future growth."
Referring to FY22 as an "incredible year", Prospa co-founder and CEO Greg Moshal (pictured above centre) acknowledged the time invested by the Prospa team to deliver the results.
The results, which coincide with Prospa's 10-year anniversary, provide a great way to celebrate, he said.
"Our continued investments and preparation ensured we were well positioned to service more customers during a time of high demand for funds amongst small business owners across Australia and New Zealand," Moshal said.
He acknowledged the hard work of each team member and determination to deliver innovative products to simplify cashflow management for customers.
"The fruits of their efforts have been apparent with the successful launch of our new credit solutions, and Prospa's business account, now available to small business owners from August 2022," Moshal said.
Prospa chief financial officer Ross Aucutt (pictured above right) said the company's performance was delivered whilst maintaining the credit quality of the loan book, with the board mandated static loss range of 4% to 6%.
"EBITDA performance was meaningfully higher than in FY21. The business generated significant operating cashflow that funded investments in our technology platforms," Aucutt said.
Prospa was able to access diversified funding sources and the cost of funds reduced by 0.9 percentage points since FY21, he said.
"These results highlight the strength of Prospa's business model and its competitive advantage in the fintech lending space," Aucutt said.
Read next: Prospa chalks up record quarterly lending growth
For the Prospa Small Business Loan ($5,000 to $150,000) and the Prospa Plus Business Loan ($150,000 to $500,000), the average loan amount (Australia) was $40,700, up 9.3% on FY21, Prospa said. For its line of credit ($2,000 to $150,000), the average facility limit (Australia) was $53,100, up 15.3%.
Despite uncertain market conditions, Prospa acknowledged that small businesses make up 97% of Australian businesses, and that they continue to invest in their future.
Research conducted by Prospa among 511 small businesses in April showed 81% anticipated growth over the next 12 months, and 42% were forecasting revenue growth, at an average of 23%. One out of four business owners said they intend to borrow for their next phase of growth, results showed.
Heading into the new financial year, Prospa said loan originations were $66m in July, up 58% on FY21, in what was traditionally a slower period of the year.
To support growth in 2023, the company expanded its Propela Trust facility by $67.5m, increasing Prospa's undrawn capacity to $126.6m as of July 31.