Loan originations up 42% year-on-year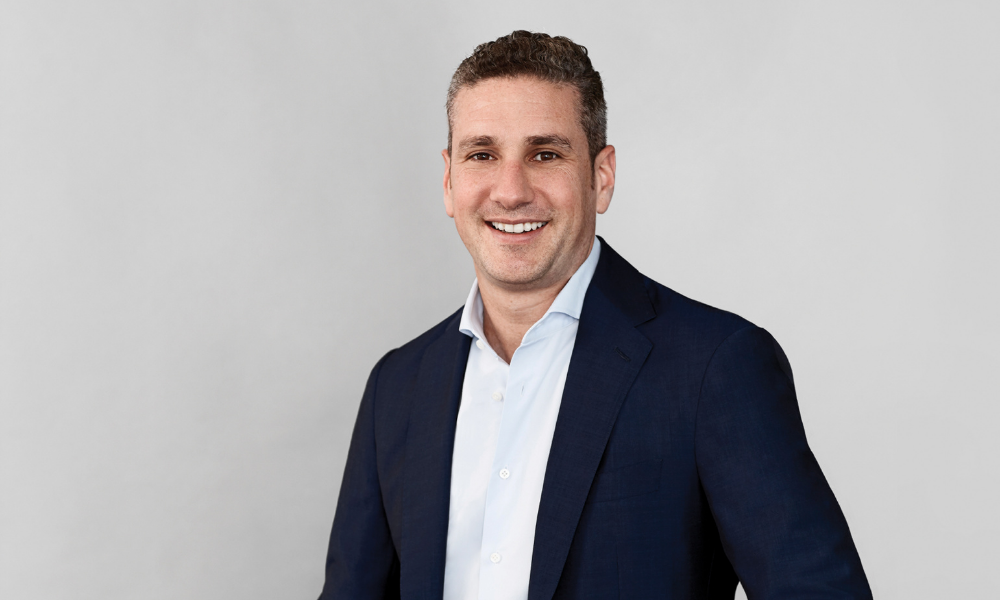 The value of new loans taken during the third quarter of 2022 has reached a new record, Prospa has announced.
In a trading update for the quarter ending March 31, 2022, which included its operations in Australia and New Zealand, the small business lender said loan originations across its three products, the Small Business Loan, Plus Business Loan and Business Line of Credit, reached $172.1 million, up 42% on the third quarter of 2021.
Small business loans represented 81% ($139.6 million) of originations over the quarter, the line of credit making up the remaining 19% ($32.5 million).
Revenue over the quarter reached $45.9 million, up 60.9% on the third quarter of 2021, a historical record, with yield holding at 34.1%.
At $583.6m, Prospa's closing gross loan book was up $69 million (13%) from the previous quarter, up 58% on the third quarter of 2021.
Read more: Big banks at risk of losing SME customers - research
Prospa co-founder and CEO Greg Moshal (pictured) thanked employees and business partners for their efforts in responding to the high level of demand from small business customers.
"The Prospa team has once again delivered a fantastic quarter to exceed originations achieved in FY21," Moshal said.
"The outstanding results across all our key metrics would not be possible without our committed team supporting the high demand for funds from small businesses, along with our partners who have shown great trust in our products. Their remarkable efforts over the past nine months have positioned us well as we head into our busiest quarter of the financial year."
He said the results showed Prospa's business model was robust and would continue to strengthen.
"With existing products now providing small businesses with new solutions, we will maintain our position as the lender of choice and further grow our market share," Moshal said.
The Prospa Group, which includes operations in Australia and New Zealand, invested in digital financial technology to improve operating efficiency and gain data insights.
These investments aided the launch of Prospa Plus Business Loans in October 2021. The line of credit product, readily available within Australia, would be fully launched in New Zealand over the next couple of months.
Trial of the business transaction account was underway, which would be launched to Australian customers in the fourth quarter of 2022.
The all-in-one account would provide an integrated suite of cashflow management tools, including invoicing, bill pay and expense management, to simplify small business finances.
Moshal said he was confident the business transaction account would help small business customers manage cashflow.
"The new suite of innovative products will lead us to acquire more customers, encourage long-term engagement, diversify revenue, and open up opportunities to cross-sell. We look forward to further differentiating ourselves within the market and being indispensable to small businesses," Moshal said.
In March, Prospa introduced a European bank as a senior noteholder in the Propela trust, increasing the total facility limit to $67.5 million, with an option to further upsize to $135 million to support future book growth. The Pioneer trust's total facility limit was increased to $198.8 million. Cost of funding margins in both trusts reduced.
Read more: Prospa – flexible funding solutions for SMEs
The company had $680 million in available third-party facilities: $158.6 million in available undrawn facilities and $94.5 million of cash ($51.6 million unrestricted).
Access to funding had always been a strength, Prospa chief financial officer Ross Aucutt said. He was pleased to see further improvements in Prospa's funding trusts, resulting in increased capacity and lower margins.
"We are delighted to have been one of the founding members of the Australian Business Securitisation Fund, including bringing on a European bank as a senior noteholder," Aucutt said.
Prospa had 14,000 active customers, its customer base having grown by 900 from December 2021. Its net promoter score remained above 80.