Express service levels evident, company says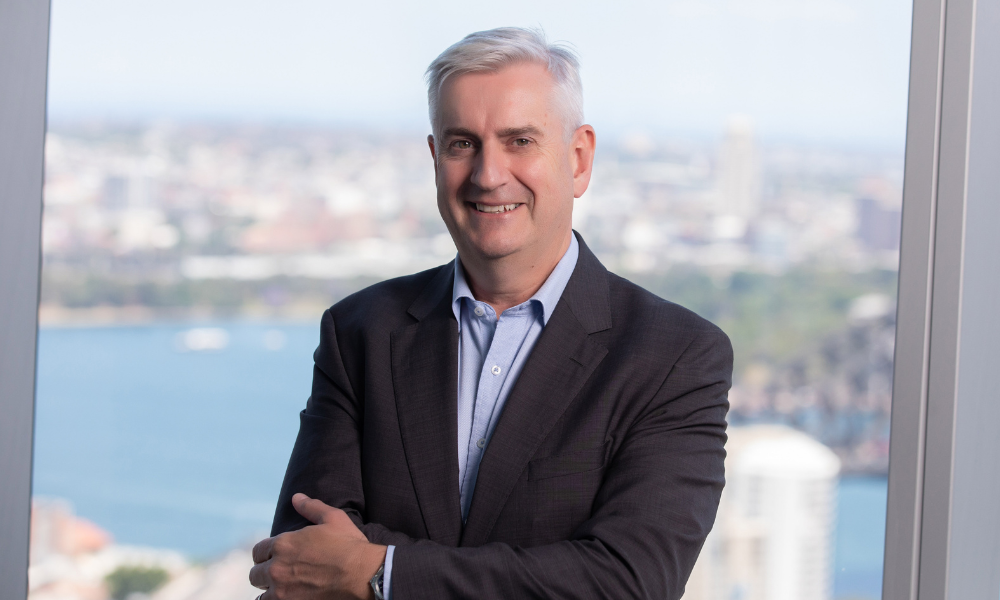 Loan turnaround times are a cornerstone of customer service, and while some lenders lag behind, many are providing unconditional approvals in under two business days, NextGen data shows.
A recent focus on simplified application processes and fast approval times has seen banks such as Westpac announce plans to approve home loans in as little as 10 minutes. In the last quarter of this year, the big four bank is launching a simplified digital process for customers applying for its flexi first option mortgage.
In the context of market noise about "10 minute" home loan approvals, NextGen chief customer officer Tony Carn (pictured above) said there was little evidence to demonstrate the quality and quantity of the applications associated with these claims, and the portion and dollar value of loans approved.
As a provider of mortgage application software, NextGen processes around 98% of all broker originated mortgages, and around 70% of mortgage applications in Australia.
NextGen's analysis of residential mortgage data for July reveals some surprising statistics around the quantity of loan applications unconditionally approved in less than two hours, and in under two business days across applications lodged by brokers.
Read next: Are digital mortgages a threat to brokers?
Over the July month, NextGen processed 70,700 residential mortgage applications for $42bn in value, Carn said. Of those loans, almost 10,000 were unconditionally approved in less than two business days, for a value of $5.8bn.
"There's actually quite a lot of loans and quite a lot of dollar value of loans being unconditionally approved consistently in under two business days," Carn said.
"While not a huge figure proportionally for the broker market, there was still over $500m of applications unconditionally approved in under two business hours," he said.
Having looked at the top 10 lenders by volume in the market, NextGen found that the best practice of those lenders showed a third of all their loans were unconditionally approved in two business days, Carn said.
Across these top lenders, 8% of their lodgements were unconditionally approved in two business hours, he said.
NextGen had also seen a concerted effort on loans that were one touch, or no touch approved (termed "straight through process loans"), Carn said. NextGen data showed these loans are now over 15% of all loans submitted.
"When we looked at the approval rates for those loans, the median in the market is around 10 business hours and around 7.5 hours to approval if it's a refinance," Carn said.
A case study undertaken by NextGen which looked at the leading lenders, showed over the last 12 months, Suncorp Bank had reduced turnaround times by 42%, and improved their straight through processing rates by 50%, he said.
"With those straight through processing loans, their turnaround times have slashed by 90% and they're now doing them in around six business hours (less than one business day)," Carn said.
Read next: Electronic lodgements arrive at BOQ
In the overall space of unconditional approvals in two hours, the top three lenders are processing straight through refinances to unconditional approval in between six to 10 business hours, he said.
Faster turnaround times in the broker market weren't just evident for simple loans: they were also evident for higher LVR loans (LVR up to 95%), investment loans, guarantor loans, construction loans, and mortgage insured loans, NextGen analysis showed.
"They're making really good progress … while there's still plenty of lenders with horrific turnaround times, there's quite a number with really good turnaround times," Carn said.
From a technology perspective, Carn said there were three key contributing factors to improving turnaround times. These are:
The quality of the application submitted to a lender (e.g. use of digital signatures and digital identity checks are examples of technological advancements).
The level of integration of the lender receiving the application (e.g. are they using 'one view' tools for decision engines, to order valuations, and to verify supporting documents)
Changes to lender policy and procedures (e.g. changes in processes when receiving a deal, such as automating verification procedures).
Looking ahead, Carn said he expected the introduction of open banking over the next year to assist with the acceleration, speed and cost of loan applications.