Funds available for acquisition and growth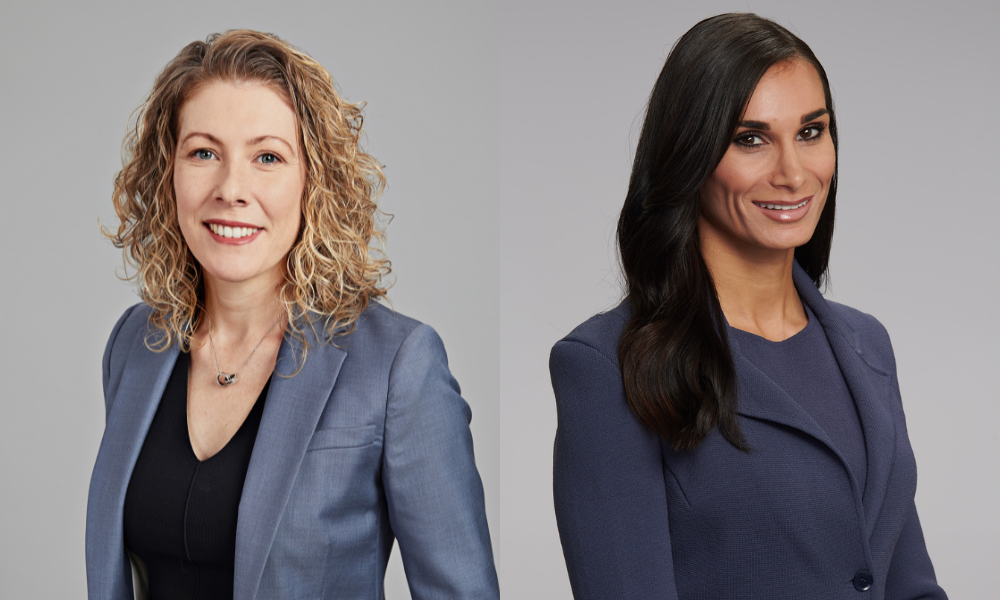 Despite brokers specialising in sourcing funds for their home buyer and business owner clients, NAB said it hadn't always been easy for them to seek finance to expand their own businesses.
The bank's new broker finance solution, Finance for Brokers, is aiming to change that.
Designed specifically for brokers, NAB said the product provided up to 100% funding for brokers to purchase a business, including goodwill.
Finance for Brokers can be used by brokers as a source of funds to grow their business, using the value in their balance sheets as security. Funding examples include acquisition and succession planning, partner payouts, refinancing and working capital, NAB said.
NAB head of commercial broker, specialised and private Anita Hyde (pictured above left) said the product would support brokers looking to grow their businesses in a dynamic market.
"As the bank behind the broker, we understand the critical role that brokers play in helping to facilitate the dreams of Australians, whether they're looking to buy a home or grow their business," Hyde said.
Read more: NAB announces financial relief for flood-stricken customers
Acknowledging that lenders often required brokers to offer their family home or an investment property as security, Hyde said brokers would now be able to access funds without having their personal assets used as a guarantee.
"Finance for Brokers is the next step in our commitment to the broking community, giving brokers access to the finance they need to invest in technology, processes and compliance systems to grow and thrive – without having to leverage their personal assets," Hyde said.
Describing Finance for Brokers as a "whole-of-NAB" proposition, NAB specialised business banking executive, professional services Sara Zahedi (pictured above right) said the offering recognised the maturity and professionalism of the mortgage broking sector.
Similar to lawyers, lawyers, accountants, financial planners and real estate agents, brokers play an important role in supporting Australians through the most significant financial decisions of their lives, she said.
"Close to 70% of home lending customers [Broker market share March 2022 quarter, MFAA] choose to engage the services of a broker, while business lending is growing at the fastest rate since the GFC, elevating the importance of commercial brokers in helping businesses to secure funding for expansion," Zahedi said.
"Just like other professionals, brokers have unique needs when seeking finance. They deserve to bank with an organisation that deeply understands their business and industry and can meet those needs."
Read more: Supply chain backlogs boost invoice finance demand
In line with all professional services lending, in addition to security over the balance sheet, NAB said it required a directors' guarantee and a tripartite agreement with the broker's aggregator.
So far, feedback on the product had been "overwhelmingly positive," the bank said.
"We look forward to engaging with more brokers in the coming weeks as we continue to roll out the offering," Hyde said.
Finance for Brokers is available to members of NAB approved aggregators. Full terms and conditions can be found on NAB's website.