MPA's Hotlist profiles the 30 brokers, bankers, regulators and others who've had the biggest influence on the industry in 2017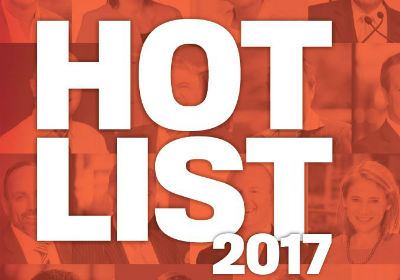 MPA's Hotlist profiles the 30 brokers, bankers, regulators and
others
who've had the biggest influence on the industry in 2017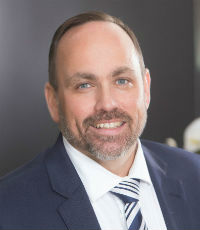 DANIEL CARDE
General manager third party distribution
RESIMAC and Homeloans Ltd
When it was announced last year that non-banks RESIMAC and Homeloans would merge, it raised a number of questions. Both lenders were known within the broker channel: additionally, Homeloans had an expanding consumer presence, while RESIMAC is also a wholesale lender. The man tasked with resolving these disputes and taking the combined group to the next level is Daniel Carde and he has already achieved success: Homeloans was named Preferred Lender for first home buyers in our Brokers on Non-Banks report.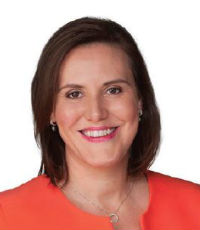 KELLY O'DWYER
Minister for Revenue and Financial Services
Federal Government
For all the talk of self-regulation, industry forums and cooperation, make no mistake: Kelly O'Dwyer will have the final say on broker remuneration. The Combined Industry Forum first reported to O'Dwyer in November (yet to be made public at the time of writing) and although the Government has encouraged self-regulation, O'Dwyer is under no obligation to accept their recommendations. O'Dwyer's views on broker remuneration remain unclear and while the Coalition's supporters see it as a 'light touch' on regulation, this year's bank levy would suggest otherwise.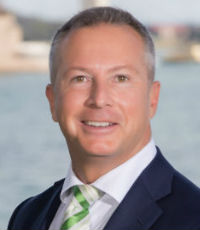 MARK VILO
Head of bank intermediaries
Suncorp Group
When Mark Vilo moved from wealth to mortgages at the start of this year he faced a daunting challenge. Outwardly, Suncorp has had two excellent years: it ranked fourth in our Brokers on Banks, ahead of all other non-majors, with sharp pricing and increasing consumer recognition. Internally, Vilo's employer has undergone a major restructuring with senior staff constantly shuffled around in a $100m drive to improve profitability. Vilo has played a vital role in preventing this instability affecting brokers and maintaining Suncorp's reputation.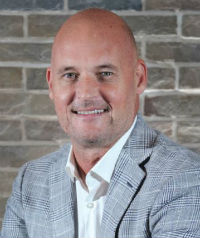 ANDREW RUSSELL
Executive director
REA Group Financial Services
When they hear the word 'disruptors', brokers traditionally look towards Coles and Woolworths and more recently Google and Amazon. In doing so they miss the giant in front of them: online property giants realestate.com.au (owned by REA Group) and Domain, both of which are going to start offering home loans.
Many buyers start their journey on realestate.com.au, and Andrew Russell has other advantages. Realestate.com.au is using borrower information to provide smart searches, auto-filled mortgage applications and a near-instantaneous online pre-approval. Whether it disrupts the industry is yet to be seen.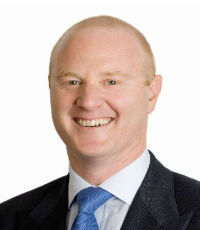 IAN NAREV
CEO
Commonwealth Bank
That brokers' market share will continue to increase is often viewed as inevitable.
CBA
proves this does not need to be the case. This year, for the first time since 2012, the bank managed to reduce the share of loans coming from brokers, a shift applauded by analysts. Yet this occurred in the same month that
CBA
spent $164m acquiring the rest of
Aussie
.
That a major bank can invest in the broker channel while simultaneously disengaging from it is typical of the confusion that has paralysed CBA this year. Hit by a seemingly never-ending list of scandals and regulatory intervention, Narev's decision to retire (whether voluntary or not) is completely understandable. To put CBA back on track, his successor will need to be open about CBA's true intentions.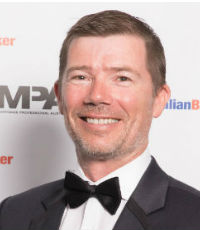 IAN ROBINSON
Founding director
Robinson Sewell Partners
This year's Australian Mortgage Awards ended with a shock. When the
Westpac
Australian Broker of the Year was announced, the winner was not a Sydney broker, or a Melbourne broker, nor did they specialise in property investors. The winner was Ian Robinson, an agribusiness specialist based in Wagga Wagga in rural New South Wales.
Robinson is no normal broker. He grew up on a 28,000 acre sheep farm, before working in banking in Toronto, London and eventually Australia, all while travelling around the globe and climbing several of its highest peaks.
Robinson Sewell Partners, which Robinson co-founded with Brad Sewell, has grown through helping hard-pressed farmers negotiate with banks. Both brokers regularly drive across the nation and this year began taking on 'corporate partners' to aid their expansion.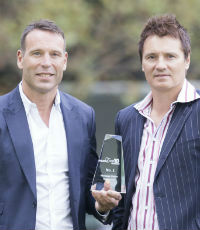 CAMERON PRICE & STEPHEN ZAMYKAL
Owners
Mortgage Choice Melbourne
For several years, MPA's Top 10 Franchise Brokerages report was dominated by a brokerage in Adelaide – until now.
Mortgage Choice
Melbourne wrote $198,179,128 across four brokers, despite losing two brokers during the year. Cameron Price told MPA that an excellent admin team and holding lunchtime information sessions in referrers' offices had helped the brokerage get an edge over the competition. Being part of a franchise provided a useful forum for sharing expertise and learning from other brokerages, Price added.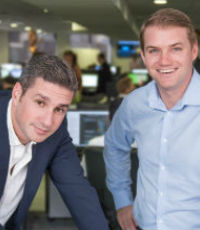 GREG MOSHAL AND BEAU BERTOLI
Joint CEOs
Prospa
Too often fintechs are great ideas – and nothing more. Small business lender Prospa is an exception, moving beyond an exciting prospect to becoming a major player. Prospa has now leant out over $400m in five years to small businesses, using a technology-driven high-speed process which includes rather than excludes brokers. This success was recognised this year in the Telstra Business Awards, where Prospa was announced as the NSW Medium Business Award, the first fintechs to achieve the accolade.