About one in four could be 'at risk' by January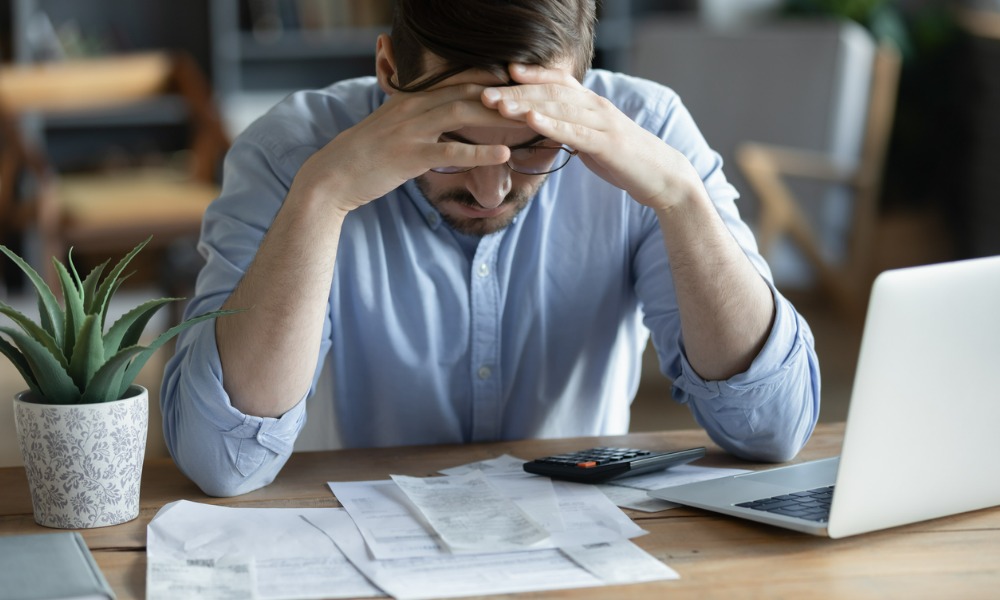 Mortgage stress has continued to rise in the Australian housing market, with new research from Roy Morgan classifying around 1.01 million, or 22.6%, of mortgage holders as 'at risk' of mortgage stress in the three months to October.
Roy Morgan CEO Michele Levine said this was the first time since 2018 that the number of at-risk mortgage holders had gone beyond one million, adding that continued interest rate hikes would likely bring this number higher.
"The latest ABS CPI figures for the year to September 2022 show Australian inflation hitting a 30-year high of 7.3% – the highest June 1990 (7.7%)," said Levine. "The rising inflation level in Australia, and all the indications from the RBA, suggest interest rates will increase again in December by either +0.25%, +0.40% or perhaps +0.50%."
About one in four borrowers could be 'at-risk' by January
Whether interest rates increase by 25, 40, or 50 basis points, modelling by Roy Morgan projected that about one in four, or over 1.1 million, borrowers would be at risk of mortgage stress by January 2023. Even more borrowers could see their mortgage stress increase should employment levels dip.
"The variable that has the largest impact on whether a borrower falls into the 'at-risk' category is related to household income – which is directly related to employment," said Levine.
Continuous rate hikes drive mortgage stress
October's mortgage stress uptick coincided with two interest rate increases of 0.5%, plus an additional increase of 0.25% in early October. This brought official rates to 2.6%, the highest since August 2013.
Despite these hikes, the number of at-risk mortgage holders in the three months to October remained below the peak of 35.6%, or 1.46 million, seen during the global financial crisis in early 2009.
Last year, only 253,000 mortgage holders were considered to be 'at-risk.' Mortgage stress levels were at record lows during this time, with borrowers being kept afloat by lower interest rates, government stimulus, and assistance from banks and financial institutions.
Number of 'extremely at risk' mortgage holders also on the rise
The Roy Morgan report also showed that the number of borrowers considered to be 'extremely at risk' of mortgage stress increased to 619,000, or 14.4%. While this was the highest the number has climbed since May 2019, it was still below the 15-year average of 659,000, or 15.9%.
Borrowers are considered 'at-risk' if their mortgage repayments are greater than a certain proportion of their household income, according to Roy Morgan. Meanwhile, borrowers are considered 'extremely at risk' if even their 'interest only' goes beyond a certain portion of household income.