CEO provides update on new structure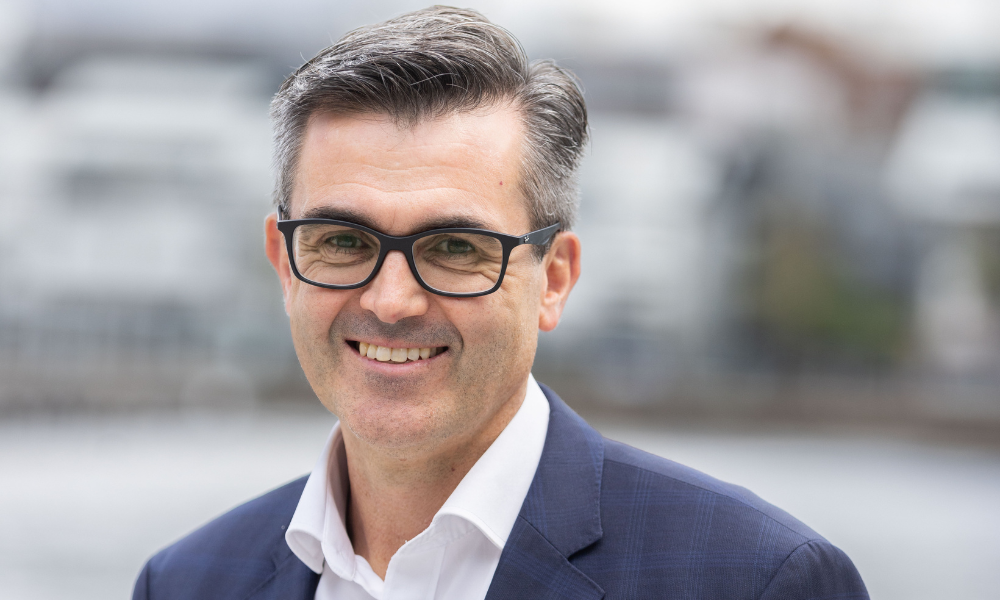 The right people in the right roles will benefit broker franchisees during the migration of the Smartline brand to Mortgage Choice, the CEO of Mortgage Choice says.
Broker franchise networks Mortgage Choice and Smartline are owned by REA Group, which operates property-related websites including realestate.com.au, realcommercial.com.au, flatmates.com.au and property.com.au. In July 2019, REA Group acquired 100% ownership of Smartline. The acquisition of Mortgage Choice was completed in July 2021.
Anthony Waldon (pictured) has been appointed to the role of CEO of financial services and Mortgage Choice, under a new organisational structure announced by REA Group in early June.
With over 25 years' experience in financial services strategy, mortgage broking and business development, Waldron is leading the next phase of growth within REA Group's mortgage broking and digital home lending businesses.
As the company combines Smartline and Mortgage Choice, MPA caught up with Waldron to discuss the key milestones of this process, and what sets the Mortgage Choice brand apart from other franchises in the marketplace.
Read more: Best Interests Duty 'part of our DNA' says Smartline franchisee
All Smartline franchises are expected to be operating under the Mortgage Choice brand and systems by the end of the year, Waldron said.
A dedicated integration team, comprised of change management and transformation specialists, is managing the transition of Smartline franchises to Mortgage Choice.
Systems and brand changes, and forging a new culture are all part of the migration process, Waldron said.
As a big believer in the service profit chain maxim "happy people equal happy customers, equal happy shareholders", Waldron said his first priority was to "get things right" for internal teams, so they can get things right for franchisees.
Through an acquisition process, often the focus was on the broker network, he said. Internal teams were also working through considerable change and disruption.
"It's important to acknowledge those changes, work with people as they process change in their own time and to co-create a new, combined culture," Waldron said.
In practical terms, this meant having "the right people in the right roles", so the company could support its franchise network effectively and efficiently.
"Most importantly it means building a positive, collaborative internal culture where we're all very clear that we are here to deliver the tools and support our franchises need to be successful."
As part of its support offering, Waldron said the company was looking at how it could maximise opportunities within the group. One of them was to leverage data held by realestate.com.au, where prospective homebuyers could be connected to finance options as an "integrated part" of their home buying journey.
Another was to continue to provide and build on its support model accessible by franchisees. This included dedicated marketing and learning and development teams, a comprehensive onboarding and training program, and ongoing support.
"We make significant investments each year in our compliance, systems, and brand – ensuring we are building business value for franchisees. Our support model is designed to take much of the 'noise' out of running a franchise, so our brokers can spend more time with their clients," Waldron said.
Smartline franchises have been divided into cohorts, which will be transitioned gradually to ensure the company can provide the required level of personalised support, Waldron said.
As part of a combined network, the company culture will draw from and celebrate the combined histories of Mortgage Choice, Smartline and REA Group.
A brand strategy has been developed, which reflects the new combined broker network and the value offered by Mortgage Choice, Waldron said. Investment in brand and marketing is supported at a local level, through one-on-one support provided by a dedicated franchise marketing team.
"Our refreshed brand is now in-market across several high-profile channels and is supported by our new tagline 'You're never a loan'. To us, this tagline demonstrates that when consumers select Mortgage Choice, they're choosing a broker who is more invested in their success than their money," Waldron said.
An offshore support team was recently introduced, which he said "significantly reduced" loan administration costs for over 80 franchises.
Read more: 55% of borrowers unsure of home loan rate, says Mortgage Choice
The number of Mortgage Choice franchises is expected to reach around 800 by the end of the year, accompanied by over 1,000 loan writers. Franchises operate throughout the country, from Hobart in Tasmania to Darwin in the Northern Territory, and from Lennox Head in NSW to Geraldton in Western Australia.