Same interest rate for new and existing clients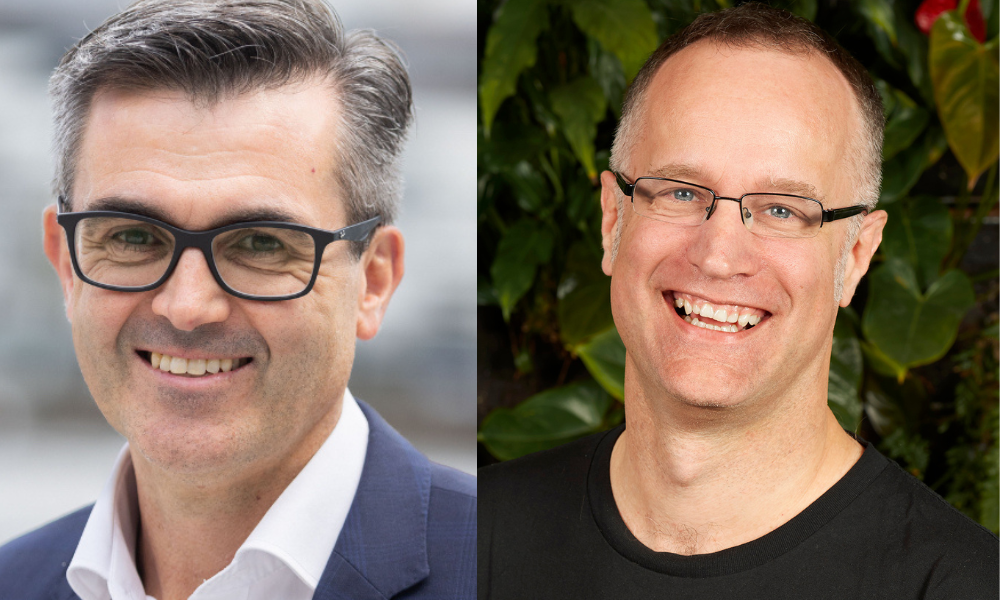 A new partnership between Mortgage Choice and Athena Home Loans will result in a new product offering providing the same interest rate to new and existing mortgage customers.
It comes as official cash rate rises flow through to retail interest rates, prompting borrowers to focus on interest rates and refinancing. According to latest data from RateCity.com.au, 34 lenders have cut their variable home loan rates for new customers since May, including big four banks CBA, ANZ, NAB and Westpac.
Read next: Loyalty tax evident as lenders discount rates for new customers
The Mortgage Choice broker network, owned by REA Group, said on Tuesday that the new partnership would combine Athena's home loan products with the company's scale and distribution network.
Anthony Waldron (pictured above left), CEO of Mortgage Choice and financial services at REA Group said customers were increasingly demanding "real choice". As a result of the partnership, customers could receive a product that rewards their loyalty and ensures they are not excluded from current offers.
In what is the first white label partnership for Athena Home Loans, two white label products, Mortgage Choice Freedom, and Mortgage Choice Flex, will provide a competitive rate structure, ensuring existing customers receive the same rates as new customers on like-for-like loans.
Expected to launch in mid-2023, the products are structured to reward customers for repaying their home loan, with a reducing interest rate as the mortgage size relative to the property price falls, the mortgage franchise said.
"No matter how long they hold the loan, they will always receive the same low interest rate as a new customer on the same loan product, and their rate will reduce over the life of the loan as the size of their mortgage reduces," Waldron said.
Waldron confirmed that the white label products would be available exclusively through Mortgage Choice brokers.
"This is a fantastic outcome for our network, and for borrowers around the country looking for a different kind of home loan product," Waldron said.
Read next: Senior roles reshuffled at Mortgage Choice
The scale of the Mortgage Choice network, combined with the reach of REA Group, would support easy access to the products, he said.
"For some time now, Mortgage Choice has admired Athena's ethos that 'it's not about having a home loan, it's about getting rid of your home loan'," Waldron said.
Mortgage Choice remained focused on delivering a better experience and value to customers, requiring a continued innovative approach, he said. With over 1,000 brokers across Australia, the company can provide access to products that acknowledge customer loyalty and reward them when they repay their mortgage, he said.
Athena Home Loans CEO and co-founder Nathan Walsh (pictured above right) said based on latest RBA data, loyal customers were paying 48-basis points more (on average) on their home loan compared to new customers.
"This 'loyalty tax' is costing Aussie borrowers billions. So we are thrilled to be partnering with REA Group and Mortgage Choice to offer Athena's game-changing products to help even more Australians pay off their mortgages faster," Walsh said.
Research recently conducted by Athena Home Loans and CoreData showed while 82% of home loan customers said they were loyal to their lender, slightly more (86%) felt they were penalised for their loyalty when their lender gave new customers a better rate. Almost all of respondents (98%) felt they should be rewarded for their loyalty.
Customers using the products would have the ability to manage their mortgage through a mobile app, and Simpology platform integration would provide a streamlined application process, Mortgage Choice said.
The two white label products will be available through the Mortgage Choice broking network, in conjunction with the 35 lenders on its panel.