Dwelling values in Australia's largest city rose at the fastest annual pace in 14-years in February...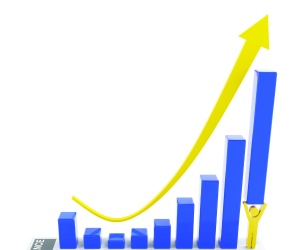 (Bloomberg) -- Dwelling values in Australia's largest city rose at the fastest annual pace in 14-years in February as record-low interest rates outweighed regulatory efforts to avert a housing bubble.

Average values in Sydney surged by 18.4 percent, the biggest jump since December 2002 when the nation was at the tail-end of the early 2000's housing boom, according to data provider CoreLogic Inc. Across the state capitals combined, values rose by 11.7 percent.

Despite tighter lending restrictions aimed at discouraging speculative buying by landlords, the runaway housing market shows few signs of easing amid strong economic growth, historically low borrowing costs and a tax system that offers perks for property investors.

Housing affordability has become a hot-button political issue, with New South Wales premier Gladys Berejiklian promising to make it one of her top priorities. Last month, she appointed former Reserve Bank of Australia governor Glenn Stevens to advise on the options.

Central bank Governor Philip Lowe has signaled he'd prefer not to ease interest rates as it would further inflate Sydney house prices and drive already record household debt even higher, threatening financial stability.

"The strong growth conditions across Sydney have provided a substantial wealth boost for home owners," said Tim Lawless, head of research at CoreLogic. "However, the flipside is that housing costs are becoming increasingly out of reach."

Prices are now almost 8.5 times higher than household incomes in Sydney, according to CoreLogic.

There are, however, considerable regional variations. Perth, in the mining heartland of Western Australia that's suffering as a decade-long investment boom winds down, saw values fall by 4.5 percent in the year to February.

Rental Yields
While home values continue to rise nationally, weekly rental increases remain subdued. The average dwelling yields across the combined capital cities fell to 3.2 percent, a new record low. Investors are likely to rely on a tax break known as negative gearing to compensate for cash flow losses as they bet on future capital appreciation, Lawless said.

The nation's banks are under pressure from the Australian Prudential Regulation Authority to curb lending to property investors. Commonwealth Bank of Australia said last month it was taking steps to ensure it stayed below the regulator's 10 percent limit on investor mortgage lending growth.

APRA's Chairman Wayne Byres said recently he was "not complacent" about the recent pick-up in the rate of new lending to investors and warned banks that breached the cap may face higher capital requirements.