A non-major has launched a new calculator tool aimed at the growing refinance market… Auction activity falls...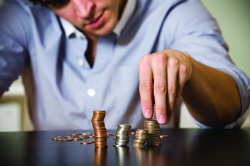 ME to tap into customers' "inner scrooge"
ME has launched its new ScroogifyTM tool this week which it claims is an industry-first calculator.

ME head of home loans, Patrick Nolan, said, "industry refinance levels had been steadily increasing as competition between lenders intensifies and borrowers become increasingly aware of the new deals on offer.

"However, a large group of borrowers are still disinclined to refinance due to the perceived difficulties in comparing and because they underestimate the amount they can save, despite the fact the majority are with a major bank and are probably paying too much.

"We built ScroogifyTM to be a new type of calculator that in a few seconds quantifies just how much a borrower would save over the life of their loan, in both time and money, if they switched their existing home loan to ME.

Nolan said ME will support the tool with a major marketing campaign to get borrowers to unleash their "inner scrooge" on their homeloan. The campaign will include TV, radio, online, public relations and social media, running nationally throughout 2017 and including a nationwide social media campaign to find 'Australia's Biggest Scrooge'.

TOMORROW: Non-Major Banks roundtable, live on MPA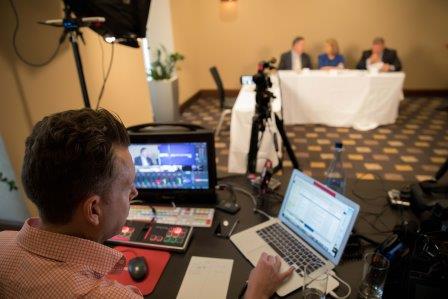 Join the broker channel heads of Adelaide Bank, AMP, Bank of Queensland, ME (bank) and Suncorp on Wednesday lunchtime as they discuss the big issues facing the market right now. Topics include ASIC's Remuneration Review, turnaround time blowouts, interest rates and investor lending. Go to http://www.mpamagazine.com.au/tv/

NEW: text in questions throughout the roundtable - rather than wait until the end of the roundtable, we'll be asking your questions as we go.

Auction activity falls
The number of auctions held across the capitals have fallen significantly, according to CoreLogic's latest Market Update.

This week 1,402 auctions were held across the combined capital cities, significantly lower than the 2,907 held last week and lower than one year ago (1,488).

Capital city preliminary clearance rates rose to 80.8% this week, up from 74.6% last week.

Melbourne and Sydney saw a rise in preliminary clearance rates rise, with Sydney at 83.1%and Melbourne at 84.3%, while the highest clearance rate was in Adelaide where 87.0% of auctions cleared over the weekend. The combined capital city clearance rate was a lower 64.9% one year ago.