CHOICE representative says ASIC need to look at brokers giving inappropriate advice, during a heated panel at ASIC's Annual Forum 2017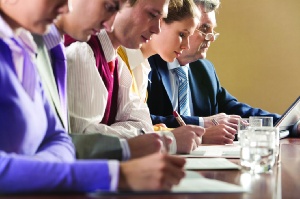 Consumer advocates call for further ASIC reviews into brokers
ASIC's Review into mortgage broker remuneration does not go far enough, according to consumer advocacy group CHOICE. In a panel hosted by ASIC at their 2017 Annual Forum, CHOICE's head of campaigns and policy Erin Turner argued, "we can' just settle for tweaks to the system...I hope this is the first report of many".

Turner highlighted three issues in mortgage broking: a gap between consumer expectations and reality; conflicts of interest; and the need for system wide reforms beyond commission. In particular she criticised the current regulation for its stipulation on providing 'not unsuitable' advice. Mortgage brokers who provide advice on investments, tax and SMSFs should be ASIC's next target, Turner said.

Turner's comments did not go unopposed on the panel. Sitting with her was the MFAA's Cynthia Grisbrook, NAB's Anthony Waldron and AFG's Brett McKeon. One awkward encounter saw Turner use an extravagant broker conference on a cruise ship as an example of banks' soft dollar benefits, only for McKeon to explain that in fact it was AFG who ran the cruise.

One point that most parties did agree on (NAB excepted) is that the ongoing Sedgwick Review by the Australian Bankers Association should not be allowed to determine changes to commission. This was despite ASIC's report referring to the Sedgwick Review at several points, and Stephen Sedgwick himself moderating the panel.