Deal marks third acquisition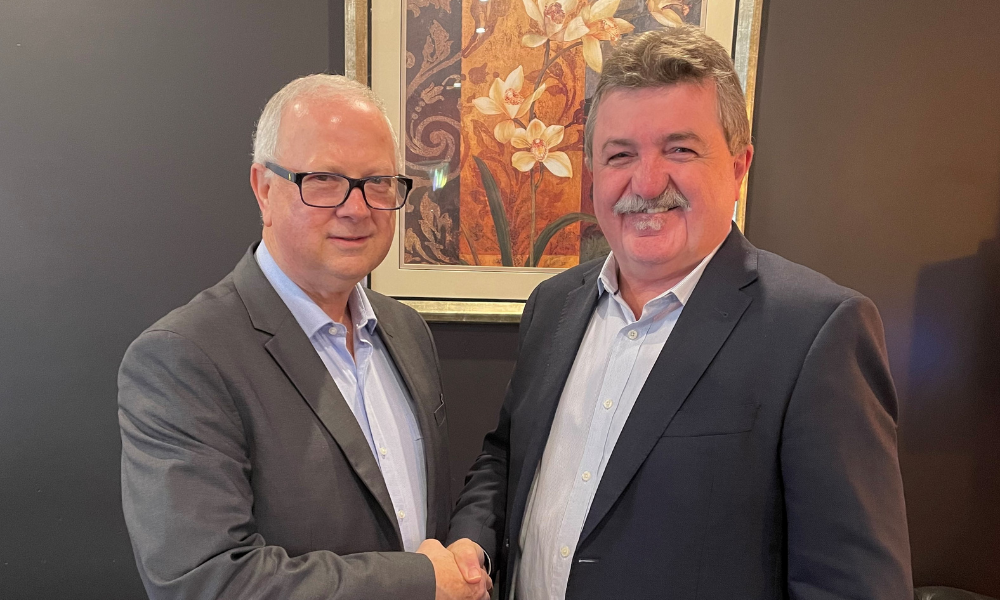 National mortgage broking franchise Money Quest Group has acquired sub-aggregation business Loans Actually, marking its third acquisition to date.
Money Quest Group said the deal would "strengthen the group's service proposition", and help Loans Actually brokers with "building successful businesses".
Loans Actually members could leverage Money Quest Group's support services, as they operate alongside the company's franchise operation (MoneyQuest) and existing sub-aggregation business (Buyers Choice).
Money Quest Group managing director Michael Russell (pictured above right) said the acquisition made sense due to the cultural alignment of the two businesses, and the high number of strong performers within the Loans Actually network.
Read more: MoneyQuest swoops for Buyer's Choice
"Money Quest Group and Loans Actually share similar values and enjoy a likeminded culture," Russell said. "We are looking forward to empowering Loans Actually members with additional knowledge, skills and professional development opportunities to further build their businesses.
"Transitioning mortgage brokers into successful business owners is what our team excels at, and we can't wait to assist Loans Actually brokers with growing their businesses."
Loans Actually founder Barry Oxley (pictured above left), said the acquisition would benefit Loans Actually brokers in several ways.
"Under Money Quest Group, Loans Actually brokers will gain access to additional resources and services, as well as industry leading technology," Oxley said.
Read more: Pepper Money to acquire 65% of Stratton Finance
Brokers would also be supported by a larger team who possess a diverse set of skills and an extensive knowledge base, he said.
Established in February 2005 and named PLAN Australia's Business of the Year (Victoria and Tasmania) in 2018 and 2019, Oxley said Loans Actually had peaked in terms of the level of support offered to members.
Money Quest Group would help take its brokers' businesses to the next level.
"We are confident that our brokers and their clients will be well served under Money Quest Group, due to the reputable professionals they have at the helm and their impressive history," Oxley said.
"Our friends at Buyers Choice have enjoyed a smooth transition across to Money Quest Group, and we have no doubt that our experience will be the same."
Oxley would maintain a strong relationship with the company he founded via his mortgage broking business, Lending Specialists, which would continue to aggregate through Loans Actually.
MoneyQuest franchises operate across all states and territories in Australia.
MoneyQuest and Loans Actually have around 160 brokers combined. Across the Money Quest Group, (including MoneyQuest, Buyers Choice and Loans Actually), there were over 400.
The acquisition of Loans Actually was completed on May 02.