Promote it as a career of choice, says CEO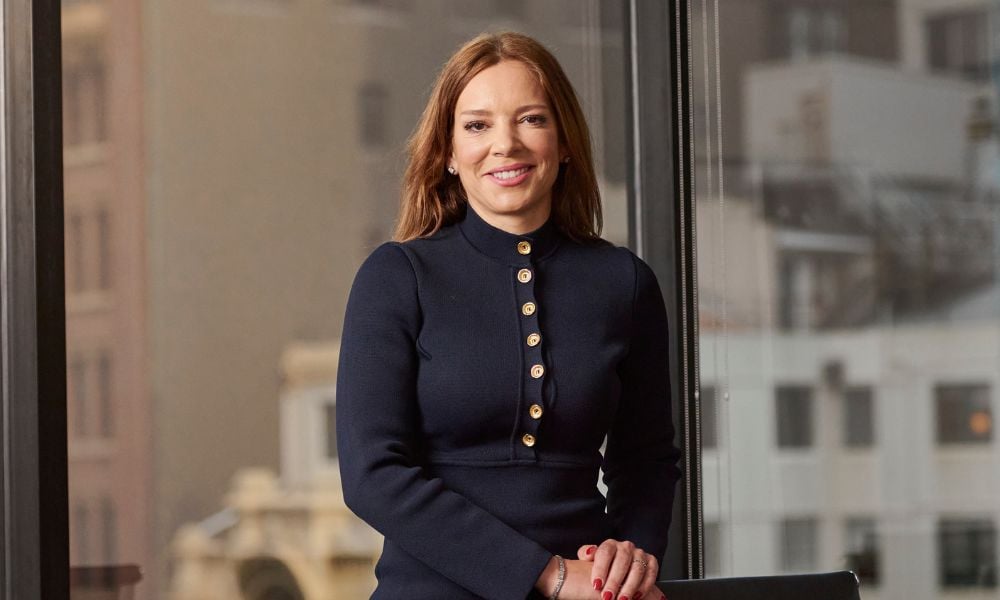 Anja Pannek (pictured) has taken the mantle as CEO of the MFAA, sharing her vision for helping young people choose mortgage and finance broking as a career, and fostering a more inclusive and diverse workforce.
In an interview with MPA on her seventh day on the job, it's clear Pannek is passionate about the role mortgage brokers play, and her new role leading the largest peak body for mortgage brokers in Australia.
Pannek told MPA that she wants people to actively choose mortgage broking as a "career of choice" and that MFAA initiatives promoting diversity and inclusion will continue.
Having worked in the third-party and mortgage broking areas since 2005, Pannek has held several senior leadership positions for companies such as Loan Market Group, PLAN Australia and NAB.
She's worn the hats of both a CEO and CFO, giving her valuable insight into the world of brokers and the role they play, and how they interact with customers, aggregators, and lenders, to identify and provide customer solutions.
Read more: MFAA chooses new CEO
Asked how she would raise awareness of broking as a career path, Pannek said she'd love to see more young people make an active choice to work in the field.
"One thing I'm really passionate about is if we were to fast forward five, 10 years, I really want this industry to be seen as a career of choice in financial services," Pannek said.
"I have every belief that it will be in due course."
MFAA training sessions, and online information and workshops are a resource for young people considering broking as a career path, as well as newcomers to the industry.
MFAA state managers play an integral role in providing the next step, she said. MFAA training sessions explain the role of the industry, a broker's responsibilities, the importance of customer service and pathways to success.
"We really want people who come new into industry to thrive and be successful, so we play a strong role in terms of guiding them through the really early stages in their career," Pannek said.
There is also the MFAA Pathway to Broking eBook, which connects those who have an interest in the industry, to MFAA state managers who provide more information.
New member workshops are available to people looking at career options as a school leaver, and those who are university qualified, she said. Existing talent and success within the industry is also promoted to newcomers, such as through MFAA awards.
Additionally, Pannek said the MFAA's young professionals panel, consisting of brokers under the age of 35, provide insights around the issues for younger cohorts of brokers within the industry, and their perspective of the future.
"What is also important to us is hearing from our young members around how we continue to shape the industry, and make it incredibly appealing," she said.
According to the MFAA Industry Intelligence Service Report (13th edition), the number of female brokers in the industry is 3,249, representing just over a quarter (25.6%) of total broker numbers.
Since the research commenced in 2015, that number has marginally declined, Pannek said.
Diversity and inclusion, and within that, gender diversity, remains a challenge for the industry, and it's an area that the MFAA has and will continue to focus on, she said.
"Diversity and inclusion is critically important in any industry – the industry should represent the society and community that it services and participates in," Pannek said.
It is well known that diversity drives stronger leadership, higher quality decision making and better commercial outcomes, she said.
"My role in terms of leading the MFAA will be to continue to call out this compelling need for diversity – and greater diversity – both gender and more broadly," Pannek said.
"There's an ongoing and significant role for us to call out the opportunities that there are working in mortgage broking, and finance broking more broadly."
Reflecting on her own career, finding role models, both male and female, who promote diversity in their teams and business, is important, Pannek said.
The MFAA Opportunities for Women initiative has been extended more broadly to include diversity and inclusion, and the MFAA has also helped brokers with their people strategy for their business.
In addition to resources such as a wellbeing e-book and the recent women in commercial finance series, a new diversity and inclusion hub will be made available on the MFAA website by the end of the year. This will include resources for brokers around the benefits, resources brokers can use to identify bias and how language plays into inclusiveness.
"Our research in this space highlights that unconscious bias is one of the single biggest contributors in particular with lack of gender diversity in our industry and that's something for us all to face into and getter a good understanding of, " Pannek said.
Brokers facilitated 68% of all residential home loans over the June 2022 quarter, latest MFAA figures show.
Read next: Value of broker-settled home loans hits new high
In response to how she and the MFAA would continue to raise awareness of the benefits of using a broker, Pannek said its core focus was to "reiterate the role of a broker."
That includes working with their customer and supporting them through the many decisions, and the sometimes challenging and confusing questions that they need to navigate, as they make one of the most important financial decisions of their life.
The COVID-19 pandemic was a shining example of the role that brokers play with their customers, demonstrating their value proposition, she said.
"Buying a first home, building wealth through property, starting a business or growing a business … this is really where the value proposition of a mortgage broker comes to the forefront."
Pannek said she continued to see the incredible impact that mortgage brokers have in their customers' lives, and that was a key reason she remained dedicated to the industry.
"I've had experience watching brokers where I describe them as multi-generational – they helped a mum and a dad buy their first house and then I speak to the same broker, and they say [they're] helping a couple's daughter or son into their first house," Pannek said.
In the immediate future, Pannek said she would engage with key industry stakeholders, including government, Treasury, ASIC and ACCC consumer groups.
"I'll use every interaction to talk to what we're seeing in terms of value and trust, and quality in broker interactions with their customers," Pannek said.
"We see that through market share, low level of customer complaints, and growth in the industry … that's a key focus of mine in the immediate term."
Anja Pannek took over from former CEO Mike Felton on September 5. Established in 1980, the MFAA is one of two peak industry bodies, and has over 14,000 members.