Executive has over 20 years' experience in finance industry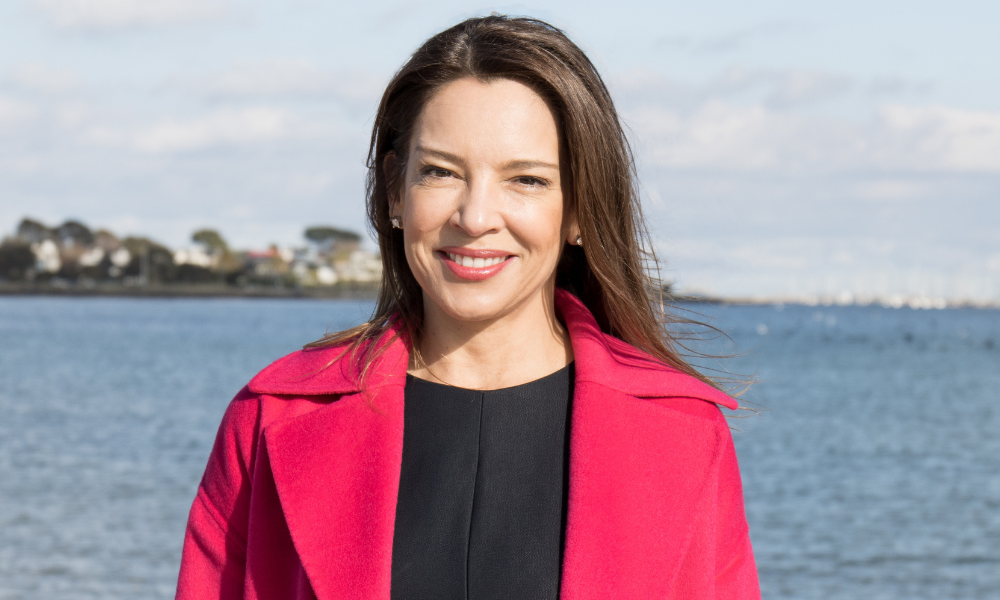 The Mortgage & Finance Association of Australia has decided to select Anja Pannek as the leading peak industry body's new CEO, replacing Mike Felton.
The MFAA board of directors announced Pannek's appointment as CEO following an extensive search.
Pannek (pictured above) will take over as CEO from Felton on September 5. Felton is retiring after leading the MFAA since 2016. Pannek is one of only a few women to have been appointed CEO of the MFAA.
An experienced leader in financial services, Pannek has a proven track record of leading successful businesses within the third-party channel, particularly in her most recent long-term role as CEO of PLAN Australia.
Read more: MFAA announces National Excellence Awards 2022 winners
Pannek has worked across aggregator businesses and within mortgage distribution for major financial services firms over the past two decades, including leadership roles with Loan Market Group, PLAN Australia, NAB, Advantedge and Challenger Limited.
Pannek said she was excited to begin the role with the MFAA and paid tribute to the previous leadership.
"I am thrilled to lead one of Australia's pre-eminent industry associations and I'm looking forward to working on behalf of members to help continue to strengthen and grow this wonderful industry," Pannek said.
"Over the course of my career, I have worked for both large and small businesses within financial services and I am looking to bring fresh ideas and genuine understanding of the challenges our members face every day, as well as the commercial acumen the role requires."
As someone who had worked in the sector for over 20 years and also served as president of the MFAA Aggregator Forum, Pannek she had an intimate understanding of the challenges the mortgage industry faced and the incredible leadership the MFAA showed in responding to regulatory scrutiny.
"I'll be looking to continue the work that the current leadership team have done in successfully representing the interests of our members," she said.
MFAA chair Rose De Rossi said Pannek was the perfect fit for the role, given her expertise in commercial roles and experience within and alongside the broker channel.
"This is a unique role in that it requires industry knowledge and commercial expertise, as well as strength in strategy, advocacy and communications," De Rossi said. "Anja's experience as a CEO, a CFO and as a leader in aggregator businesses made her the standout candidate among an exceptionally talented field."
Read more: MFAA produces eBook on specialist lending
De Rossi said the board agreed that Pannek's long experience within the sector would allow her to hit the ground running in the role.
"We found her vision for the industry closely aligns with the MFAA's strategy, particular in terms of continuing the mortgage broking journey from an 'industry' to a 'profession'," she said. "Anja is also a brilliant communicator and presenter, as you would expect from someone who has been in leadership roles for more than 20 years."
De Rossi said she was extremely pleased with the orderly leadership transition.
"My fellow MFAA board members and I could not be happier with Anja as our new CEO and it is great to be appointing our new leader on schedule with plenty of time for Anja to get her feet under the table," she said. "We're all looking forward to working with her."
Felton welcomed Pannek's appointment as MFAA CEO, citing her proven track-record and thorough understanding of the industry.
"Anja is an outstanding appointment for the MFAA who has excelled in previous leadership roles within our industry and I am delighted to hand the baton over to her as my successor," Felton said.
"Anja has an exceptional working knowledge of our industry and the issues brokers face and is well known to the MFAA team, given she held the role of president of the MFAA Aggregator Forum for many years and has worked in various businesses within the channel."
Felton said he had every confidence that Pannek would be an amazing leader for the team.
"I am looking forward to spending time with Anja over the coming weeks as we transition and conduct a thorough handover," he said.