Pair will assist thousands of members across eastern seaboard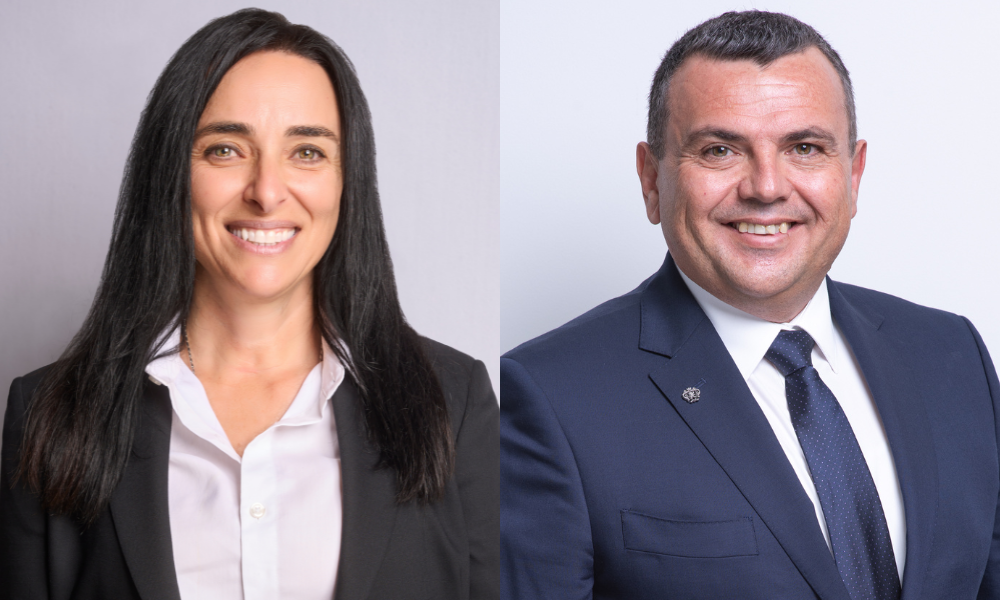 The Mortgage and Finance Association of Australia has appointed two new state managers who will be responsible for looking after MFAA members in the NSW and the ACT, as well as Victoria and Tasmania.
From Monday, May 1, Bob Masalkovski (pictured above right) will take on the role of MFAA's state manager for New South Wales/Australian Capital Territory, while Maree Maditianos (pictured above left) is the new state manager for Victoria/Tasmania.
"Bob and Maree both bring extensive industry experience and we're excited to welcome them to the MFAA team," said MFAA CEO Anja Pannek. "We know our members are extremely busy assisting their clients to navigate the current lending market, and I know Bob and Maree will be a great support for them."
Maditianos previously worked at broker aggregator FAST where she held the role of partnership manager for 15 years. Maditianos has extensive experience across residential, commercial and asset finance lending, in particular, assisting mortgage and finance brokers to identify opportunities, and expand their businesses.
"Working with mortgage and finance brokers to realise their potential is something I am passionate about and committed to, this commitment to brokers and our industry continues as I join the MFAA in the role of state manager for Victoria and Tasmania," Maditianos said.
"I have been involved in the mortgage and finance broking industry for over 25 years and have witnessed first-hand the amazing work brokers do, as well as the obstacles that the industry has overcome.
Maditianos said as the leading industry association, the MFAA provided invaluable advocacy, support and resources to brokers and the wider industry.
"I'm looking forward to working with the team and our members and seeing our industry continue to strengthen," she said.
Masalkovski arrives at the MFAA with more than 20 years of broad industry experience from both a client and aggregator perspective. He was the strategic partnership manager for NSW for PLAN Australia. Most recently Masalkovski worked directly with clients as a mortgage and finance broker in Sydney, giving him an excellent understanding of the challenges and opportunities faced by MFAA members.
"I'm honoured to be appointed NSW/ACT State Manager at the MFAA, one of Australia's notable industry associations," said Masalkovski. "I am looking forward to advocating for our industry and MFAA members, and continuing to promote the terrific work our members do daily. I have a great appreciation for the hard work, commitment and passion mortgage and finance brokers have towards their clients' financial wellbeing."
"Working within the banking and mortgage broking sector for over 20 years, I have an intimate understanding of the challenges we face as an industry, and will bring my expertise, experience and passion to extend the incredible leadership shown by the MFAA and continue to represent the interests of our members to industry and the broader community."
The MFAA has state managers covering all states and territories. Maditianos and Masalkovski join long-serving MFAA team members Wendy Robertson, state manager South Australian/Northern Territory and Western Australian state manager Natalie Price in providing direct on-the-ground state-based expertise to MFAA members.
"We know that for our members, having access to on-the-ground support is important and our state managers provide that consistently," Pannek said.
"Our state managers also provide state leadership within their territory, help new broker members navigate the challenges for starting their careers and also, deliver fantastic networking and PD events that allow our members to network and learn. This also give our members the opportunity to connect."
Recruitment for the position of state manager for Queensland is currently underway and announcement of an appointee expected in the near future.
Pannek said the MFAA represented more than 14,500 members and used advocacy, education and business-building support to contribute to a healthy, competitive finance industry.