This bank's forecast is somewhat grimmer than its competitors' predictions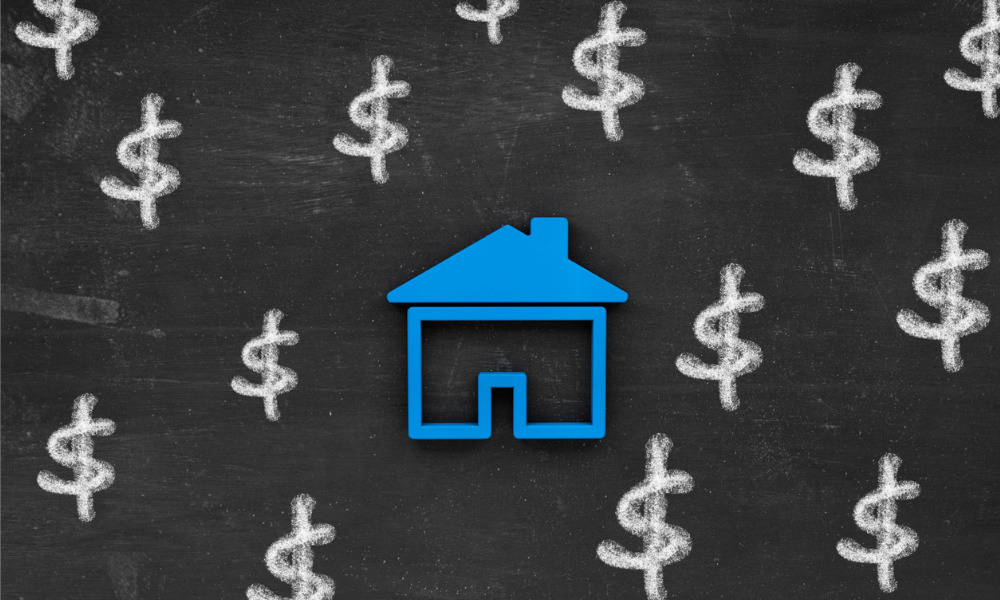 An interest-rate rise spurred by increases in wages and employment will push house prices down by 10% in 2023, according to Commonwealth Bank.
Gareth Aird, head of Australian economics for CBA, said that the nation's housing market was currently "in the twilight of an incredible boom."
CBA predicted that home prices will rise 7% across Australia's eight largest cities next year. However, the bank expects a 10% drop in 2023, according to a report by The Australian. The fall will be most severe in Sydney and Hobart, where a 12% drop is predicted, followed by Melbourne and Canberra, where prices are tipped to fall by about 10%.
Residential property values are projected to drop 9% in Perth and 8% in Brisbane, Adelaide and Darwin, The Australian reported.
CBA's prediction is significantly grimmer than other banks' forecasts. Last week, ANZ economists said they expected an average house price drop of only 4% in 2023. In October, Westpac economist Bill Evans predicted a 5% drop in 2023.
"In many respects it's a simple story … the price that someone is willing to pay for a home is predominantly influenced by two things – income and borrowing rates," Aird wrote in his analysis. "As home prices move higher, affordability becomes stretched. That can be improved via a reduction in mortgage rates or higher income. But at some point the tailwind of lover mortgage rates on prices wanes unless there are further cuts in interest rates. The impact of rising interest rates will be quite significant on borrowing capacity and credit demand given the percentage change will be large."
However, Aird said that a 10% price drop would only take property prices down to levels seen earlier this year.
Read next: Here's when house prices will fall – ANZ
"The backdrop of an economy running at full capacity, which is why the RBA will normalise the cash rate, means we believe the economy will be well positioned to absorb a decline in home prices of around 10 per cent over a year," Aird wrote. "It won't be the first time home prices have corrected lower. Recall that national home prices declined by 10 per cent from September 2017 to June 2019."
Home prices have skyrocketed this year, with annual growth hitting 20.8% last month, The Australian reported. Home prices will end the year up about 22%. Last month, the Australian Prudential Regulation Authority stepped in to cool the market by raising the interest rate buffer it expects banks to use when assessing borrowers.
However, the predicted fall in prices means further measures from APRA are unlikely to be necessary, CBA said.
The rate of price growth in the property market seems to already be slowing following a peak around the middle of the year, according to Cameron Kusher, economic researcher at PropTrack.
"Firstly, the adjustment in prices due to lower mortgage rates appears to have just about run its course," Kusher told The Australian. "Secondly, households have been dedicating more of their income to housing costs due to lockdowns and border closures, but with lockdowns and border closures not behind us, it is likely less income will be dedicated to housing and more will be spent on things like social activities and travel."