As first home buyers continue their steady growth, brokers are well positioned to help them understand the complexities of lending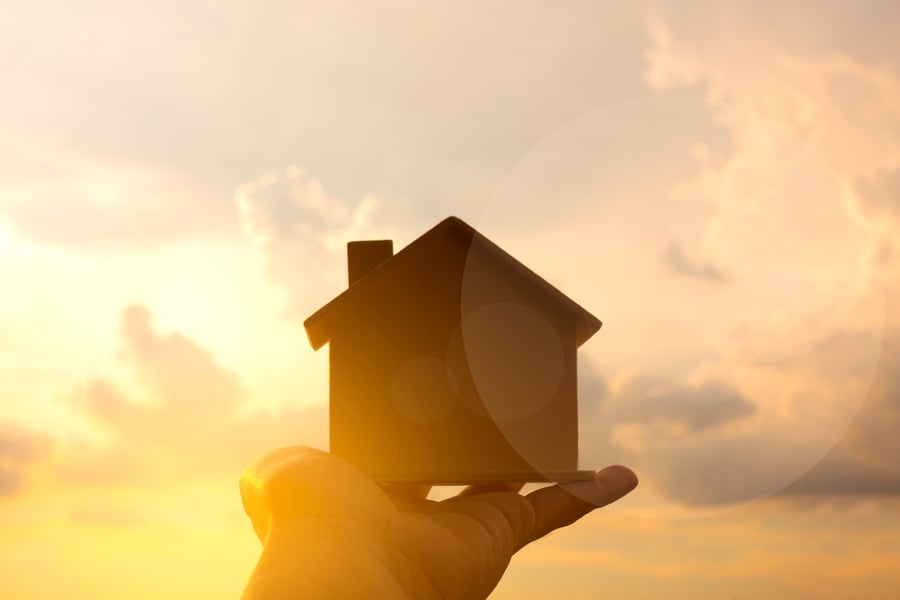 As first home buyers continue their steady growth, brokers are well positioned to help them understand the complexities of lending and prepare for all scenarios
The difficulty of saving for a deposit, coupled with the complexity of home loans, makes buying your first home a challenge.
Nevertheless, the market is seeing an influx of first home buyers. According to the ABS, loans to first home buyers made up 29.4% of all lending to owner-occupiers, excluding refinancing, in July 2019 – the highest share since 2012.
These first home buyers have a diverse range of financial situations and needs, related to loan-to-value ratios (LVRs), the types of properties they're looking to purchase, and whether or not they will require a guarantor.
Lenders also have different appetites, and brokers can be "a beacon of light" in helping the customer navigate the home loan process, says Bankwest's general manager of third party banking, Ian Rakhit.
Along with much of the rest of the industry, Bankwest has seen a growth in first home buyer activity this year.
"I believe there are a few factors contributing to this, such as better housing affordability in some regions, declining interest rates, and first home buyer schemes like the First Home Super Saver Scheme," Rakhit says.
"These changes, coupled with the recent regulatory guidance on serviceability rates, may have made first home ownership more affordable."
Due to the growth of this segment, Bankwest is prioritising investment in its digital and broker offering and working to support brokers in making every customer's first home buying experience as seamless as possible.
Rakhit says buying your first house is an important step, and for most people it's the biggest financial commitment they will make.
"Buying a new home and getting a home loan can be quite stressful and emotional, particularly if you've not experienced it before," he says. "This is often the first time a person is encountering new financial terms and making significant financial decisions and a long-term commitment. As a result, first home buyers generally require more attention from their broker or lender to ensure they're making the best financial commitment that suits them."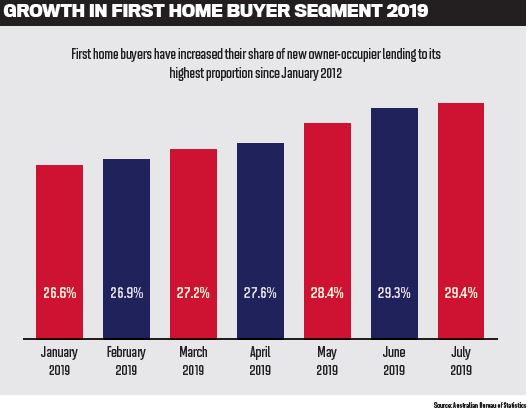 Even without the growth of the first home buyer market, brokers cannot ignore how important it is to help these inexperienced borrowers, he says.
Rakhit points to the emerging generation of millennials who may be looking to take the first step into homeownership and says it is vital that the industry helps them secure their financial future.
To assist brokers with their first home buyer customers and ensure those borrowers understand the financial commitment they are making, Bankwest has launched a number of tools. These include a suite of content covering everything from saving for a deposit and finding the right property to getting a home loan and making an offer.
The bank is also going beyond this and changing some of its loan requirements for borrowers.
"We know how important homeownership is to customers. We also know it can be a lengthy process to demonstrate genuine savings for customers who are borrowing above 90% LVR," Rakhit says.
"From September, where the base LVR is above 90% we will accept a customer's rental history for the past six months instead of genuine savings."
Understanding how stressful the application process can be, particularly for first home buyers, Bankwest also launched its Bankwest Application Tracker in 2016.
"The app tracker is a simple way for retail customers and brokers to be regularly and consistently updated about their home loan application. We let brokers know when their customer's home loan is approved before [telling] the customer, so that they can tell their customer the great news," Rakhit says.
Assuming that first home buyers are saving a huge portion of their income for a deposit, they are more vulnerable to life's risks than most. ALI Group provides loan and mortgage protection to Australian home and property buyers. CEO Huy Truong notes that many first home buyers spend the first five to 10 years of their mortgage living pay cheque to pay cheque to service the loan.
This is where they are different to those who have bought property before.
"I would argue their need is far more acute than someone who's 45–50, who may have been servicing their mortgage for 10 years and have enough equity in their mortgage they can rely upon, or something in their offset account," he says.
ALI Group has therefore geared its business towards first home buyers, who traditionally do not seek out the help of a financial adviser to guide them towards the right insurance. The alternative would be that they take out insurance online, but life insurance is not something people wake up in the morning and decide to do some research on, says Truong.
According to the ASIC report Looking for a Mortgage: Consumer Experiences and Expectations in Getting a Home Loan, first home buyers are more likely to use a mortgage broker when applying for a loan. This puts the mortgage broker in the best position to help.
"First home buyers need someone to be putting a mirror in front of their face, saying you're about to embark on a major life event, and it's really the broker that is well placed to do that," Truong says.
Like Bankwest and the wider industry, ALI Group has also noticed the growth in the number of first home buyers. He says around 60% of the company's business is in this segment of the market, whereas it was sitting at around 45% five years ago.
Truong puts this down to both the increase in buyers and the growing number of mortgage brokers who are recognising their moral obligations.
"If they have a 29-year-old sitting in front of them and they're about to take all their savings, put it into a deposit, and all of their discretionary income now is going to service their loan, it'd be negligent for the broker not to highlight this risk," he says.
With the broker's guidance, these borrowers could be saved from the potentially very difficult situation of not being able to make their loan repayments.
Recognising that brokers need first home buyers to grow their businesses, ALI Group has put together first home buyer packages providing brokers with content to run seminars for this buyer group.
This is part of the group's overall offering of communication and training to demystify insurance for brokers and first home buyers and enable brokers to feel like they are in a continual partnership.
The importance of the first home buyer market extends beyond the broker channel and ALI Group's success, however. Truong says the mortgage market needs first home buyers because it cannot survive simply on refinancing; furthermore, owning a home is a one of the great Australian dreams.
"Maybe it's no longer that quarter-acre block, but it's having something that's yours. There's a lot of emotional benefit that comes from owning your own home," he says.
"We want to see that dream stay alive. There's discussion out there that the dream is becoming increasingly unaffordable, so we want to see financial innovation, government policy and brokers really helping first home buyers come into the market."