With money markets pricing in an RBA rate rise before 2024, lenders are steering borrowers toward shorter-term financing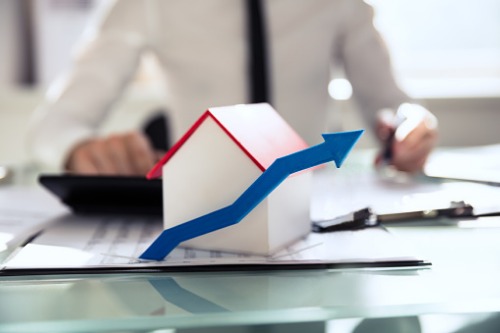 Lenders including Bendigo Bank and Commonwealth Bank are quietly withdrawing their ultra-low four-year fixed rate offers, instead steering borrowers toward shorter-term financing as the property market continues to boom.
Banks are making the move as Australians jump for fixed loans at a record rate. Homeowners are rushing to lock in cheap financing, their confidence boosted by the Reserve Bank of Australia's insistence that it has no plans to raise the cash rate until 2024. However, money markets are pricing in cash-rate hikes before then, pushing some banks to step back from cheap long-term fixed loans, The Australian reported.
Ten lenders raised their four-year fixed rates last month, even as many more slashed their shorter-term fixed rates, according to data compiled by RateCity.com.au. Twenty-five lenders cut their two-year fixed rates, while 18 slashed their three-year fixed rates.
RateCity research director Sally Tindall said that the record-low four-year fixed rates were "unprecedented, but now the economic recovery is well underway, they're unlikely to stick around."
"While the RBA has made it clear the cash rate isn't moving until at least 2024, we expect to see at least one rate hike in that time, provided there are no more major economic hurdles between now and then," Tindall told The Australian. "As a result, a number of these four-year fixed rates are now starting to come off the table as some banks move to factor in at least one cash-rate rise in 2024."
The current record-low interest rate has led to a buying frenzy. A tsunami of new-home listings hit the market in March, driving the fastest price growth in the residential market in more than three decades. CoreLogic's property price index jumped 2.8% last month, the fastest growth in 30 years.
Read more: Brokers are at the front line of the fixed rate war
Brokerage UBS had been predicting a 10% price rise this year, but UBS Australia chief economist George Tharenou told The Australian he is now forecasting price gains of 15%. He predicted that policymakers would allow the economic recovery to continue undisturbed for another six months before stepping in to put the brakes on the housing market.
As banks have continued to offer ultra-cheap fixed rates, the monthly value of new fixed-rate loan commitments, including refinancing, has more than tripled, according to The Australian – from $4.7 billion just before the COVID-19 pandemic to $15.7 billion in February. Historically, fixed-rate loans have accounted for around 10% to 15% of new home lending, but that had spiked to nearly 40% by the start of this year, according to ANZ economists.
But with markets pricing in cash-rate hikes, banks are now starting to shy away from longer-term ultra-low fixed rates. CBA hiked its four-year fixed owner-occupier, principal-and-interest home loan rate by 0.2% to 2.19%. Bendigo Bank, Bank of Queensland and Service One Alliance Bank raised their four-year fixed rates by 0.3%, the sharpest increase among the 10 lenders who've hiked their four-year rates.
Adelaide Bank lifted its four-year fixed rate by 0.29%, according to The Australian. Other lenders that have hiked their four-year fixed rates include Aussie Home Loans, Teachers Mutual Bank, Firefighters Mutual Bank, UniBank and Health Professionals Bank.

Ryan Smith
is currently an executive editor at Key Media, where he started as a journalist in 2013. He has since he worked his way up to managing editor and is now an executive editor. He edits content for several B2B publications across the U.S., Canada, Australia, and New Zealand. He also writes feature content for trade publications for the insurance and mortgage industries.
LinkedIn
|
Email