But how do Aussie banks stack up?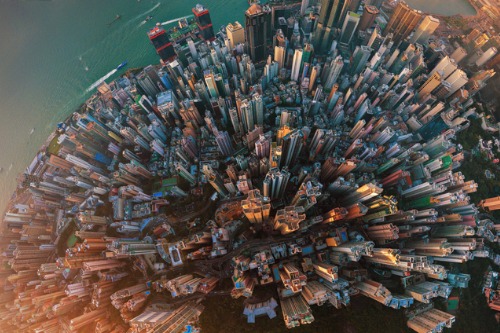 The 100 biggest global banks have been revealed in a new report from S&P Global Market Intelligence – but how do Australia's major players stack up?
According to the report, the top 10 largest banks are:
Industrial & Commercial Bank of China Ltd. (China) – US$5,107.54 billion in assets
China Construction Bank Corp. (China) – US$4,309.08 billion in assets
Agricultural Bank of China Ltd. (China) – US$4,167.06 billion in assets
Bank of China Ltd. (China) – US$3,737.81 billion in assets
Mitsubishi UFJ Financial Group (Japan) – US$3,407.8 billion in assets
JPMorgan Chase & Co. (United States) – US$3,386.07 billion in assets
BNP Paribas SA (France) – US$3,080.55 billion in assets
HSBC Holdings (United Kingdom) – US$2,984.16 billion in assets
Bank of America Corp. (United States) – US$2,819.63 billion in assets
Credit Agricole Group (France) – US$2,741.77 billion in assets
The largest Australian Bank, Commonwealth Bank of Australia (CBA), came in at number 44 on the list with US$816.03 billion in assets. CBA also came in at number 44 on last year's list.
Australia and New Zealand Banking Group (ANZ) sat dead-center in the pack at number 50, with US$747.16 billion in assets. ANZ lost ground from 2020, when it was ranked number 48.
Westpac Banking Corp also lost ground, sliding five places from number 51 in 2020 to number 56 this year. Westpac had US$653.72 in assets as of Dec. 31, according to S&P.
With US$621.19 billion in assets, National Australia Bank (NAB) came in at number 58. That was a significant slide from 2020, when the bank ranked 52nd.
Read next: Big banks preparing for $180 million refi 'cliff'
China's big four banks – Industrial & Commercial Bank of China, China Construction Bank, Agricultural Bank of China, and Bank of China – retained their top spots as the world's largest banks. Together, they reported total assets of US$17.321 trillion, a 16.88% increase from 2020.
While the top five biggest banks – China's big four and Mitsubishi UFJ Financial Group of Japan – remained unchanged, other financial institutions gained ground.
"Among the most notable movements this year, U.S.-based JPMorgan Chase & Co. reclaimed its place as the world's sixth-largest financial institution," wrote David Feliba and Rehan Ahmad, authors of the S&P report. "The biggest bank in the United States overtook U.K.-based HSBC Holdings PLC after reporting a 26.00% yearly increase in assets by the end of 2020, up to $3.386 trillion. The London-based institution, by contrast, dropped to the No. 8 spot with assets of $2.984 trillion."

Ryan Smith
is currently an executive editor at Key Media, where he started as a journalist in 2013. He has since he worked his way up to managing editor and is now an executive editor. He edits content for several B2B publications across the U.S., Canada, Australia, and New Zealand. He also writes feature content for trade publications for the insurance and mortgage industries.
LinkedIn
|
Email