The acquisition of a Melbourne-based bank will provide a big advantage for the Bank of Queensland – but will it be enough to enable the regional bank to encroach on the majors' market share?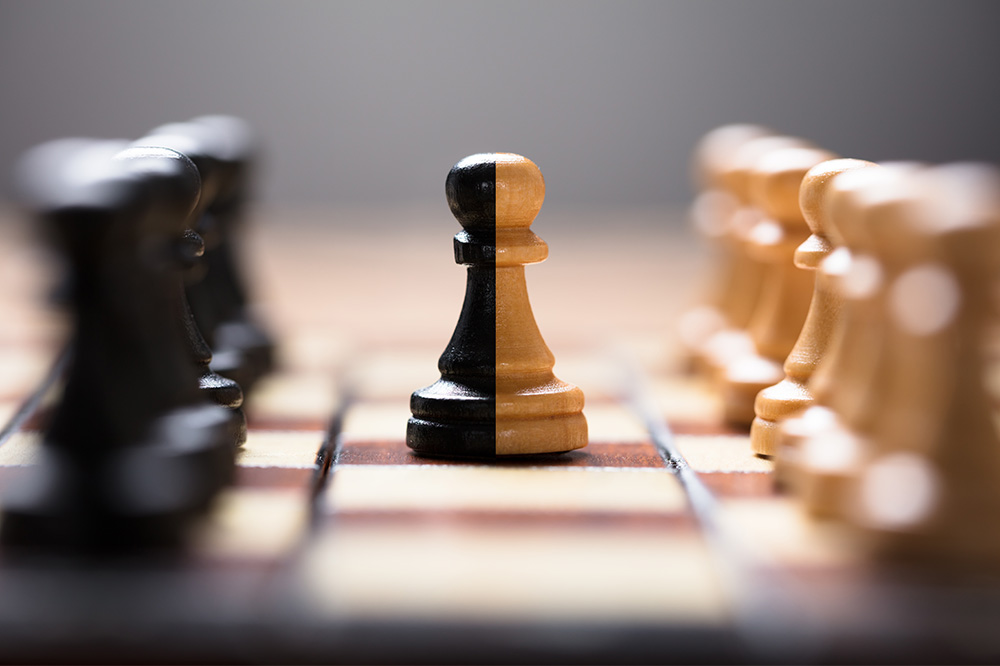 The big four banks are set to face a new rival now that the Bank of Queensland has entered into an agreement to acquire 100% of ME, in what has been described as a "defining acquisition" for the bank.
BOQ chairman Patrick Allaway said the planned merger was a major step in the bank's strategy to be the leading customer-centric alternative to the big banks.
"With the addition of the ME Bank business, BOQ now has material scale and a compelling growth platform to support this ambition," he said.
"The combination of our highly complementary businesses brings together two organisations with a shared purpose and values generating greater value for customers, employees and shareholders.
"This is underpinned by the successful revitalisation of the bank since early 2020 with the team's strong execution capabilities being reflected in our earnings progress to the half."
A boost to earnings, market presence
BOQ managing director and CEO George Frazis added that the ME brand was a great fit with both the BOQ and Virgin Money brands and that it would double BOQ's retail bank, increase its retail earnings contribution from approximately 36% to greater than 50%, and provide geographic diversification.
"This is a defining acquisition in our ongoing transformation of BOQ, benefiting our shareholders, customers and people," Frazis said.
"It is an exciting day to see two strategically and culturally aligned businesses come together, and we look forward to continuing to build ME Bank's strong brand, accelerate growth and create new opportunities for our people and the group.
"We are on track with our strategic transformation, and we anticipate that the combination of the two businesses will enable us to accelerate our digital strategy towards a cloud-based common digital retail bank technology platform."
The acquisition will be for a cash consideration of $1.325bn and funded by an under-written capital raising of $1.35bn.
The ME brand will be maintained and grown. Combined, the group will have pro forma total assets of over $88bn, with total deposits of more than $56bn.
BOQ may remain weaker, say analysts
Analysts at S&P Global Ratings commented that the planned acquisition of ME should consolidate BOQ's competitive position by increasing its geographic diversity and scale of operations. However, they believed that while BOQ's market share, franchise strength and pricing power remained broadly similar to those of its regional bank peers, it would still be significantly weaker than the major banks.
The S&P analysts also predicted that the intention of the bank to maintain the ME Bank brand had the potential to be successful within BOQ's existing multi-brand strategy, which includes Virgin Money.
"We believe each brand would have distinct target markets, including BoQ's existing retail offerings under the Virgin Money and BoQ Blue brands," S&P Global Ratings said in a report.
"We also do not anticipate a change in BoQ's stated regulatory capital targets. By our projection, BoQ will maintain its risk-adjusted capital ratio between 10%–15%, in line with our current assessment over the next two years.
"In our view, the planned acquisition exposes BoQ to integration and operational risks until the acquisition is substantially complete. However, we believe BoQ's management team, given its experience with other mergers, is well placed to manage such challenges."
Positive shift in banking landscape
The acquisition price represents an implied acquisition multiple of 1.05 times ME's FY20 reported book value and 11.9 times its FY20 cash underlying earnings.
The acquisition is targeted to be completed before the end of BOQ's 2021 financial year, subject to regulatory approval pursuant to the Financial Sector (Shareholdings) Act 1998 (Cth).
ME Bank's shareholders, who represent 26 of Australia's industry super funds, unanimously endorsed BOQ's offer, which was recommended by the board.
The chairman of ME Bank, James Evans, said the decision represented a "permanent shift for the better in the Australian banking landscape".
"This agreement brings together two culturally aligned organisations to form what will be an enhanced and influential banking alternative for customers," Evans said.
"The increased scale and complementary offerings will benefit customers and employees alike. The combined group will be able to offer a wider network of service options, deeper resources, and the added reassurance that comes with a larger banking organisation.
"BOQ and ME are a natural fit. They are both homegrown banks with a range of simple and easy-to-understand banking products. They both offer a genuine alternative to the big banks. And, importantly, they also share a common language, and that's the language of customers."