Big bank CEO says rates won't hit the high levels predicted by some economists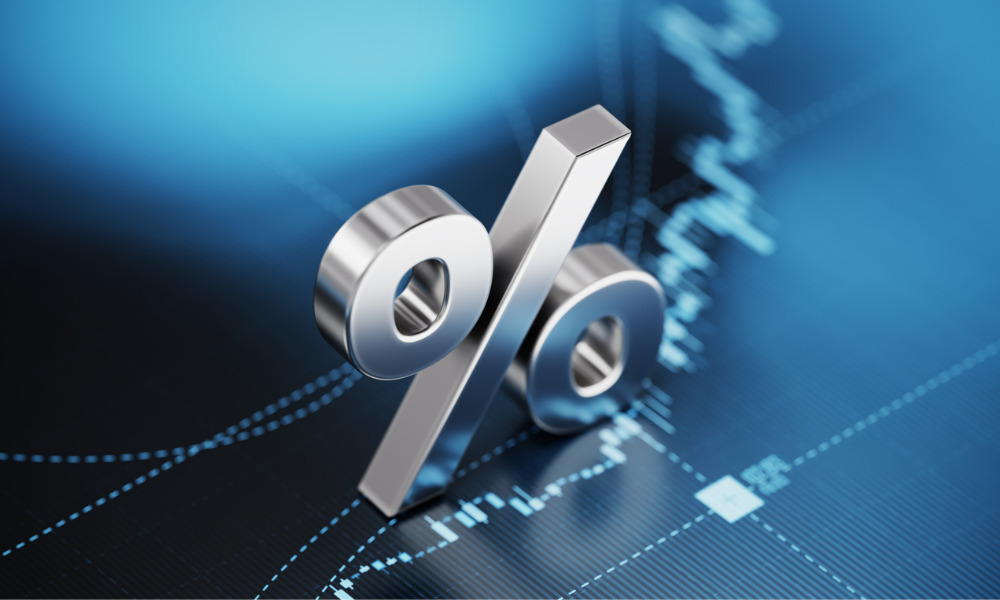 The head of Commonwealth Bank believes that market watchers have missed the mark on interest rates.
CBA chief executive Matt Comyn said that rates will rise quickly, but he doesn't think they will hit the high levels predicted by some leading economists, The Australian reported.
Comyn's comments come after the Reserve Bank of Australia hiked the cash rate by 25 basis points to 0.35%. Some economists expect the rate to spike to 0.75% within weeks.
Money markets are predicting that the cash rate could hit 2.5% by the end of the year, posting the fastest pace for rate hikes in decades, The Australian reported. Economists believe the rate could move closer to 3% by May of 2023.
However, Comyn said that the market "has gotten well ahead of itself in terms of where the cash rate is likely to move." He told The Australian that the cash rate would be closer to 1.3% by the end of 2022, before moving to 1.6% by the middle of next year.
Comyn believed the rate hikes would have an impact on the housing market, and is predicting that prices will fall between 5% and 10% over the coming year. However, he said that after the surge in property prices following COVID-related rate cuts, some modest price falls could be a positive for affordability and long-term financial stability.
Comyn still expected monetary policy to tighten. He said that the "normalisation" of interest rates from COVID-era settings "is going to occur faster and earlier" than seen in decades.
"One of the key questions in our mind is … where does the cash rate settle? And I think there's actually quite a divergence across the market in terms of what the market is pricing for expectations versus what we think is going to occur," he told The Australian.
Read next: Rate rises could affect housing market faster than usual
CBA's view is that inflation, which is running at 5.1% in Australia, is "a lagging indicator" that can be contained by the central bank's rate rises.
"We anticipate that it's going to respond to the increases in the cash rate," Comyn told The Australian. "And I think that will show up in a variety of different indicators over the next three to six months."
Comyn acknowledged that rising rates "clearly will be a change for many customers who haven't been through a rising rate environment in terms of overall financial soundness and stability."
Comyn said that he is not anticipating any major financial stress to result from mortgage rate rises, and that CBA is prepared to work with customers on any issues.
"On the back of the first cash rate increase, it's important to remind everyone it's a normalisation of the cash rate from really what was an emergency setting when the cash rate went to 10 basis points in November 2020," he told The Australian. "At the time, it was very uncertain what that recovery would look like. And now we're anticipating an employment rate which is dramatically higher. That's important, because clearly this [is] real strength in the underlying economy, and so a normalisation of monetary policy needs to occur, but I think it will occur in a more orderly fashion than the market is currently pricing it."