Four AMA finalists reveal the challenges of this year and offer tips for new brokers in the space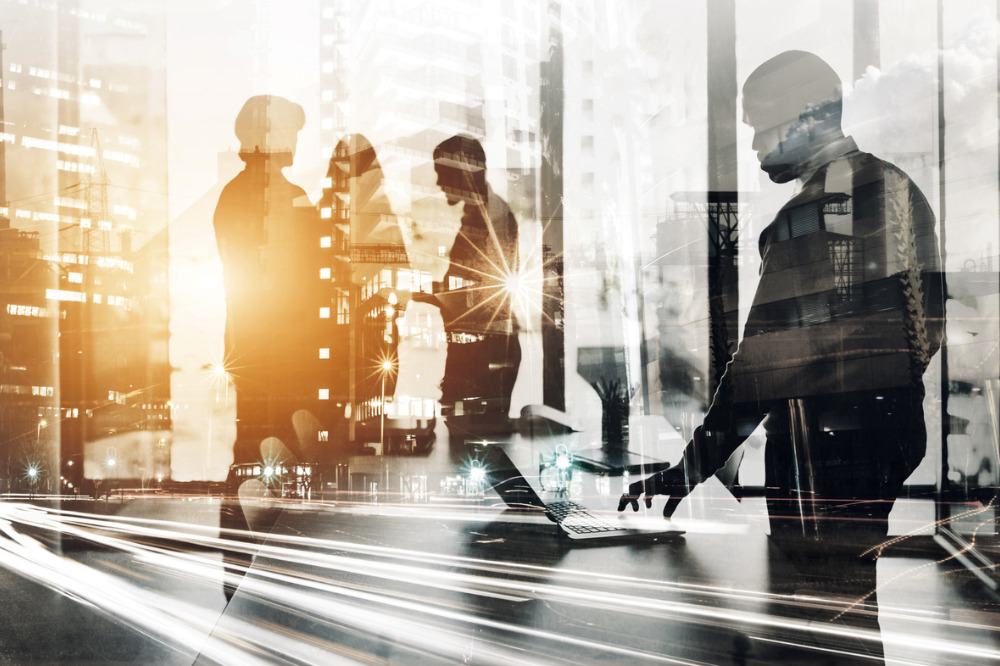 "There's never been a more exciting time to become a commercial broker," says George Karam. Speaking at the La Trobe Financial Broker of the Year – Commercial panel at this year's Australian Mortgage Awards, the managing director of BF Money says the events of this year have far from hindered the potential for brokers to enter the commercial space.
Karam joined other AMA finalists: AAA Mortgages general manager Melissa Ashcroft, Experity Capital director and finance broker John Encina and GM Capital Solutions director Andrew Soo, as well as panel moderator La Trobe Financial senior vice president and chief lending officer Cory Bannister to discuss the challenges of 2020 and what the future holds for commercial broking, as well as offer some tips for brokers just entering the space.
What 2020 was like for commercial broking
The events of 2020 came as a mixed bag for the panellists, who each experienced different types of challenges from the onset of the pandemic.
For Karam, BF Money started on a high note before facing the first COVID-19 lockdown.
By the June quarter, the business had about $350m in settlements that they were sure would go ahead, but either didn't eventuate or were postponed.
"The biggest thing we've had to do is keep the spirits up and not let what was happening in our business affect our clients because they were looking to us to be the steady hand."
On the positive side, he adds, the team was able to come together in a spirit of comradery.
"Since then a lot of our business has returned. We're breaking our own records."
Ashcroft's daughter was just five months old when COVID-19 sent the country into lockdown.
"There wasn't really a break between work life and family life because most of us were scrambling."
She says they made the most of the situation to review the business and focus on the people and their clients.
"We made changes in our business and really analysed what we were doing."
"Just now we're starting to see greenery again."
"Probably by the start of next year we'll be stronger than ever because of that time that we've had."
Encina's business faced a unique challenge during the pandemic. As a merged venture that came together in 2019, the team was in the middle of forging new processes and working together when they suddenly had to enter a work from home environment.
"Really our focus was on helping our clients through."
With so many SME clients in hospitality and logistics, it was all hands on deck to organise payment deferrals and other hardship arrangements.
According to Encina, this client focus helped the team to bond with one another while enabling their clients to enter a position where they could weather the storm.
"We're actually doing a lot of new business on the boards. I'm seeing things return back to normal levels."
For Soo, the pandemic meant a whole new way of finding solutions for the clients of GM Capital Solutions.
"We saw new challenges coming from our clients that we hadn't seen before."
"What that meant was the opportunity to grow. But we also had to deliver on different things."
"What we found was we needed to engage more deeply with our clients' consultants, their advisors, their accountants, their project managers. It brought a new dynamic to how we worked with our clients."
The panellists delved further into the way they handled the pandemic, discussing the following topics in detail.
Reaching out to clients to discuss strategies
Whether video conferencing will be the new normal
The importance of building relationships with lenders
The commercial broker proposition in times of adversity
Advice for brokers entering the commercial space
What 2021 will hold
To hear more insights into commercial broking, tune into MPA TV for the La Trobe Financial Broker of the Year – Commercial panel