For these brokers, it's seeing customers achieve their immediate and future goals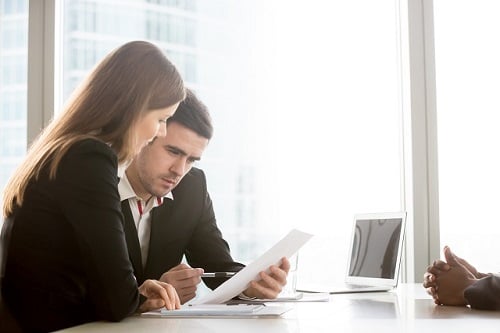 For these brokers, it's seeing customers achieve their immediate and future goals
Jordan Chantry
Broker
Trinity Finance Group
"A good mortgage broker works with clients, assisting them to secure the right finance solution from a range of different lenders. I help clients achieve peace of mind by guiding them through that journey, positioning finance that is appropriate to their circumstances and aligned with their goals.
"I work with clients to understand their needs and borrowing capacity based on their specific position. This takes into consideration how each loan functions and its real cost, factoring in interest rate, features and fees. I see clients as lifelong customers. Knowing that their needs and goals will change over time, I endeavour to help them through their entire journey."
Matthew Mannaert
Credit adviser
Acceptance Finance
"Being a good broker means that I can be proud of the work and effort I put into achieving good outcomes for my clients. I'm comforted by the knowledge that I'm making a positive impact in my clients' lives.
"I also think a good broker is able to provide clients with honest feedback, and at times gives them a 'reality check' on their financial situation. I've found some of my most memorable journeys with clients have been those that started out with me giving them some hard truths, then seeing them accomplish their goals. The cherry on top is when they refer me to all their friends and family. That's when I really feel that I earned the title 'a good broker'."
"It gives me satisfaction to know that I'm helping clients achieve their aims with the minimum possible stress. It means that I am working to help create a successful business with a staff that enjoy coming to work. We're all focused on the end goal of helping our clients.
"There's the personal aspect that I am striving to be the best that I can be, continually trying to improve myself as a person and business. Our team also stays in touch with clients to ensure they are on competitive rates and products and moving ahead financially. If I am doing my job well, then our clients notice the benefi ts and continue to want to do business with us."
TRUST IN BROKERS GROWS
The proportion of home loans written by mortgage brokers increased to 59.7% between 1 October 2018 and 31 March 2019, according to the
MFAA
's latest Industry Intelligence Service report. "We think the future for brokers is really bright," said
Warren Shaw
, general manager of broker distribution at
Westpac
, during MPA's 2019 Major Banks Roundtable. He believes brokers will have "an increasingly huge role to play" as the home loan process becomes more complicated and digitisation enters the scene.
Steve Kane
, general manager of broker distribution at
NAB
, added that he expected to see the roles of brokers as trusted advisers expand, so that a broker's relationship with customers would be longer, and not just based on a single transaction. "From our perspective, we've got a strong focus on small business, a strong focus on business banking and a strong focus to enable those brokers to offer more services than just a mortgage," Kane said.