There are some signs of hope, however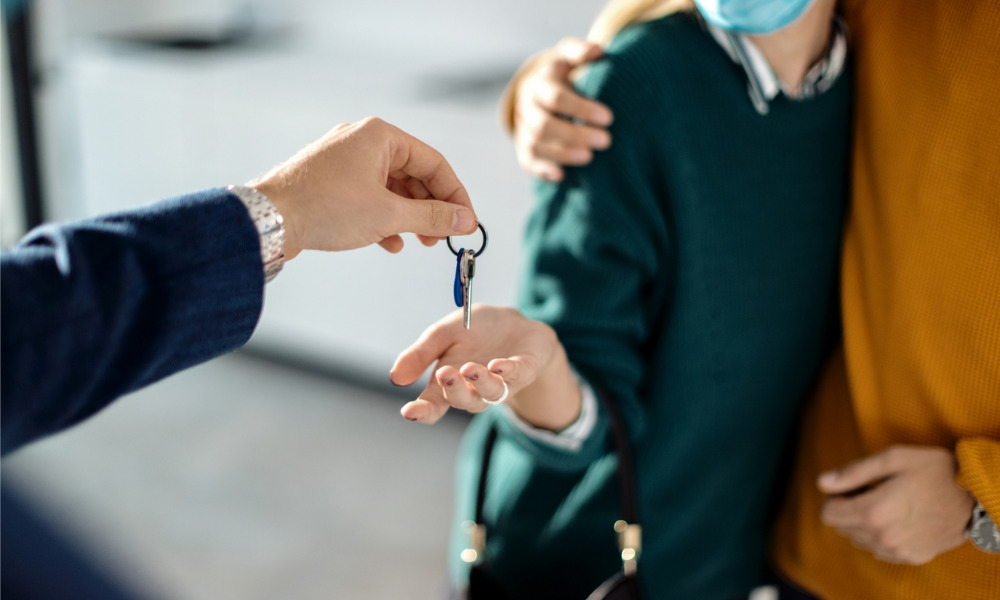 Prospective first-home buyers are facing another tough year, according to experts. However, there is a glimmer of hope – more homes are expected to hit the market, potentially lessening competition, interest-rate hikes could put downward pressure on home prices, and there are encouraging signs of wage growth in a tight jobs market.
For now, however, first-home buyers are facing a market where property prices are 22.2% higher than they were a year ago, and there are tightened lending conditions from banks.
"Next year will probably be tougher … it's simply because the average level of prices is going to be higher than what it was [in 2021]," AMP Capital chief economist Shane Oliver told The Sydney Morning Herald. "Affordability is still deteriorating, just not as rapidly."
The share of home finance going to first-home buyers declined for nine straight months in 2021, falling 16% in the year to October, the Herald reported. First-home buyers were also impacted by the rollback of government incentives such as HomeBuilder.
"I suspect when price gains start to slow down, that might provide a bit of a window for first-home buyers," Oliver told the Herald. He said that slowdown was likely to occur in the second half of the year.
EY Oceania senior economist Jonathan McMenamin told the publication that a number of factors indicated slowing momentum in the property market – some of which appeared towards the end of last year.
"Increasing [interest] rates is another and a slight easing of clearance rates, which is now nationally down to 70%," McMenamin said. "What we're looking for is a situation where the increasing rate of house prices closely match the things that first-home buyers have in their control, such as income growth, looking at getting it below that 10% annualised growth. We are starting to see a tightening in the labour market and, I suppose, the lowest unemployment rates across all the states, and that should put upward pressure on wages growth."
Read next: Rates change without notice
Rob Lees, principal of Mortgage Choice Blaxland, Penrith and Glenmore Park, told the Herald that getting a mortgage as a first-home buyer will be harder this year than it was at the start of 2021. Lees puts the difficulty down to the change in the interest-rate buffer from 2.5% to 3% – a measure APRA enacted late last year to throw some cold water on the runaway housing market – and stricter debt-to-income ratios.
"High levels of borrowing can be an issue there, and that is quite different to the beginning of the year," Lees said. "[The lending landscape] is changing quite rapidly and, for my team, we've been caught out a few times and we can't make assumptions anymore. It's probably reasonable, so people aren't overextending themselves. Banks are honouring pre-approvals, but once it expires that will have an impact – and it may very well be that their maximum borrowing will be less."