MPA's 2020 Industry Influencers report showcases the women who are part of the drive to encourage and empower their female colleagues in the mortgage broking industry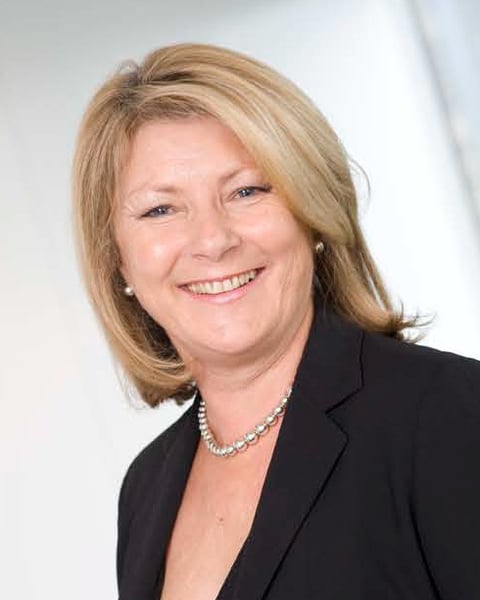 Rather than simply talk about why gender diversity is important in the broking industry, this Industry Influencers feature shows how women are continuing to encourage, support and empower other women working in financial services.
We profile women from all over the industry – banks, broking firms, aggregators and an industry association – who are involved in the push for greater gender diversity. Some have set up programs and initiatives to support women, and others are leaders embracing the need for diversity in their businesses – but they are all playing a part.
Those women who have worked in the industry for some time have seen how it has already changed. This feature is not meant to be a condemnation of the industry as it stands; it merely shines a spotlight on the work being done to make it more inclusive.
The figures speak for themselves. Females make up around 27% of the broking industry, and this number has remained around the same for some time. To reflect the Australian population, the proportion of women in broking could be much higher.
The women profiled here explain the benefits of having a more balanced industry; for instance, there is evidence of greater business success.
There are ways to foster diversity beyond quotas and targets for employing women over men. Again, these Industry Influencers provide insights into how best to attract and retain females in the broking industry.
The biggest theme of our discussions with these women is the importance of mentorship and role models. Some talked about how they entered the industry not knowing where to look for advice or inspiration, whereas others praised the female mentors they have had. Everyone's experience is different.
As a side note, every gender plays an important part in ensuring a diverse and inclusive workforce. Male leaders and colleagues are crucial, and many of the successful women featured here praised the men who supported them and provided opportunities throughout their careers.
Shining a light on these women will hopefully demonstrate to those new to the industry that there are incredible women in the business who they can look up to and emulate. They can also be encouraged by the new programs that have been established to provide tools, support, education, and, importantly, networking opportunities for women in the industry.
Thank you to everyone who took the time to be involved in this report.
Kathy Cummings
Supporting women is "intuitive" for Bank of Queensland's general manager, broker, Kathy Cummings, and this is evidenced by the number of women who have mentioned her work and support when talking about their own experiences of being females in mortgage broking.
After more than 20 years in the industry, Cummings joined BOQ in December 2019 and is already committed to supporting gender diversity at the bank. BOQ has recently appointed three experienced and highly regarded women as relationship managers to work with its broker partners along Australia's eastern seaboard.
Cummings' years of experience in the industry mean she knows what she is talking about. Having built her own teams, she has found that the depth of experience that comes from a diversified team is invaluable.
"A team that is diverse in gender, culture and age better reflects the market and our customers," she says.
Cummings acknowledges that women often feel the pressure to juggle both family and business demands – something that is not unique to the finance industry. The bank also has a number of recruitment, talent, parental leave and flexible working policies to help strengthen gender equality.
Despite the pressures of coping with competing demands, she says women have established themselves as true professionals and leaders in mortgage broking, proving their ability to excel in a highly competitive and dynamic environment.
"Twenty years ago, the mortgage broking industry was very 'blokey' – lots of golf, rugby and cricket days!" she says.
"A team that is diverse in gender, culture in gender, culture and age better reflects and age better reflects the market and the market and our customers"
"However, this has really evolved thanks to a large number of extremely successful female brokers, many of whom are leaders in their various aggregation businesses. Women tend to have natural empathy, which assists us in understanding and translating a customer's financial needs into reality."
Customer relationships are vital in an industry like mortgage broking. Success for the bank depends on a person's ability to establish and maintain connections with both brokers and aggregators, Cummings says. This is where diversity plays a crucial role.
"A diverse team will have improved capacity to understand, evaluate and empathise with our broker clients and their needs," she says.
"In addition, greater cultural diversity within our industry better reflects the increasingly multicultural nature of our markets, particularly in our major cities where cultural understanding is critical to attracting quality business."
As the industry continues to move forward in working towards greater gender diversity, Cummings says it is important to "keep the mentoring going". An avid believer in communication and support, throughout the COVID-19 restrictions she has been holding events like virtual lunches and remaining in contact with her brokers.
Cara Giovinazzo
CGIO Finance
Having experienced the challenges first-hand of joining a "man's world" as a female, CGIO Finance broker Cara Giovinazzo decided to do something about it.
She launched a mentoring program for young women who were eager to enter the financial services sector, saying it was almost like payback for the program she took part in when she first started out at Commonwealth Bank.
The Brisbane-based broker says doing a Cert 4 in Finance and Mortgage Broking does little to help brokers get "job ready"; by taking on one female a year she hopes to give more women the confidence to get into the industry.
"As a younger woman, it can be harder to be taken seriously. It is something that I feel gives me a handicap from the start, and I have constantly worked hard to prove my worth," she says.
"As women, we want to be judged on our ability, professionalism and work ethic – not based on our gender. I have had many people underestimate me and my business abilities, to only admit later how wrong they were about me from the start.
"We want to be judged on our ability ... not on our ability ... not based on our gender"
"By offering the mentorship, I can help guide the mentee along the way, teach them best practices and help them grow into successful representations of what women can achieve in the finance industry."
Giovinazzo says that while there has been a strong shift towards greater diversity, there needs to be far more encouragement of women to join the industry.
"It's not about a woman getting a job just because an organisation or industry wants to be perceived as diverse; it's about what we can do as an industry to set women up for success," she says. "How can we encourage more women into the industry, and how can we help them grow?"
Aliycia Inglis
Stoneturn
When Stoneturn broker Alycia Inglis started out in broking, she looked around for successful female brokers she could be inspired by, but they weren't easy to find. Then, when she became a new mum, she had no guidance on how to juggle motherhood with growing her business and supporting clients.
"I didn't have anyone I could go to for advice – it was stressful," she says. "I'd spent so many years working hard to build my business, and I was worried that I would lose clients and my business by not being available or responsive 24/7."
Instead, when she looked around, she saw male brokers being profiled and industry events tailored towards men.
"As a new broker, I wanted more evident female leadership, women to look up to and aspire to. I now know there are many successful women in broking – they just weren't as public or visible when I started," she says.
Deciding to do something about it, Inglis recently set up an online group connecting females in the industry, whether they are brokers, analysts or loan writers, which they can come to for support and conversation.
'Women in Mortgage Broking – Make it Happen' is designed as a space where women can feel comfortable about asking questions on topics like advancing their careers, how to manage working from home, outsourcing specific jobs to make their lives easier, and how to establish best practice processes for their businesses.
"This group will highlight women in finance who are doing great things with their careers. We will celebrate their wins, and we take the hands of those rising in the industry and fill them with the confidence they need to be successful," Inglis says.
She believes it's important that the number of female brokers grows. "In general, more female business owners means more female decision-making," she explains. "As the purchasing power of women increases we must respond to this with female brokers who can understand their clients."
Jane Counsel
thrive4women
"FOR ME, diversity and inclusion is all about celebrating and embracing difference and enabling individuals to thrive whatever their background, experiences and perspectives," says Jane Counsel.
As executive coach, diversity and inclusion consultant and co-founder of the new thrive4women program, she has worked closely with the MFAA on its Opportunities for Women initiative over the last few years, helping to identify strategies to attract and retain women in the industry.
Counsel established thrive4women with business coach Michael Trencher. It provides business coaching and professional support and development services for women working as mortgage and finance brokers and other industry professionals. It offers virtual work-shops and one-on-one coaching to target the specific challenges faced by these women, and an alumni group provides ongoing opportunities after the six-month program has finished.
But why is this so important to Counsel? There are two reasons, she says, the first being the human capital benefits of promoting fairness and equity for everyone.
"I have a genuine willingness to help all individuals thrive by equipping them with the skills and techniques to be their authentic selves at work, and also to help organisations break down barriers to differences which are often reinforced by engrained unconscious biases," she says.
There is also the business perspective. Counsel says diversity and inclusion is critical to ensuring we can future-proof the success and growth of Australian businesses.
"All the research shows us that creating an environment where different individuals feel included and valued sows the seeds for innovation, collaboration and growth," she says.
"This is all about getting male leaders getting male leaders in the industry to in the industry to recognise that they are recognise that they are part of the solution"
Financial services can appeal to women because of its flexible working opportunities and the chance it offers to earn a good salary, Counsel says, but while there is good practice around gender diversity, progress to increase women's overall representation remains slow.
"My overall observation is that there is no point setting targets to increase women's participation in this industry if we don't also invest in changing some of the cultural barriers which are often unconscious or invisible to the very people who can make the biggest difference to progress," she says.
"This is all about getting male leaders in the industry to recognise that they are part of the solution and to reflect on the role they need to play to break down the barriers that can sometimes make the industry non-inclusive of difference.
"That includes ensuring we recognise and reward a diversity of people as successful role models, refusing to walk past bad behaviour that impacts women, being open to different perspectives and opinions, trying more innovative ways to attract women to this industry, and finally, being open to continuously challenging our own views and perspectives."
Angela Pedron
Hoping to lead by example, top-performing Citi BDM Angela Pedron believes that women can thrive in the finance world.
When she started out in the industry in the early 2000s, she says it wasn't immediately obvious that it was male-dominated, but at senior management levels the gender disparity really kicked in.
Looking back at the time she once spent in Hong Kong, where there seemed to be a focus on diversity, Petron says there was no diversity in the way people worked there, in terms of being flexible. She believes this is what can help the diversity piece moving forward.
While Citi sets the targets Pedron works to, she can decide how she reaches them. She spends an hour each morning at the gym, an hour with her children, and then the rest of the day either working from home or on the road.
"I returned to Australia from Hong Kong in 2017, after a break from being a BDM," she explains. "I thought it would be tough as a single mum of two girls to re-enter the industry and have a successful career, but I gave it my all, and now I have a great job in a global firm that gives me flexibility and balance. I want other female brokers joining the industry to know this is achievable too."
"The smallest idea or feedback can turn or feedback can turn into the greatest plan into the greatest plan to succeed"
Compared to 20 years ago, she says there's now a much deeper talent pool in the industry, with higher numbers of qualified and educated female brokers and BDMs. But she encourages people to keep sharing their feedback and ideas because "the more diverse the voices at the table are, the better those ideas will be".
"At every single level, we can all be influential in making change happen. I want to encourage all levels to speak up and be heard. The smallest idea or feedback can turn into the greatest plan to succeed," she says.
Katrina Parrington
Elders Home Loans
"WE ARE all diverse; some of us are just more aware of it than others."
As an openly gay female broker in the Northern Territory, Katrina Parrington has dealt with diversity her whole life. While the Elders Home Loans broker admits it was difficult at first, she says she listened, learned and used her life experience to prevail.
Being a woman has never inhibited her success; in fact it has probably helped. She started out in home loan lending at ANZ in 2003, then worked as a commercial lender at both ANZ and Commonwealth Bank.
Parrington says it was not common for women to work in these roles, particularly in commercial lending, so this valuable experience means it was easy for her to perform well in broking.
Since 2009, Parrington has built Elders Home Loans from a small business in Alice Springs to one that is now expanding into the wider NT area.
She believes it is important to have a combination of both male and female brokers to support customers with their finance needs.
"Clients need to be comfortable with the broker they entrust their financial goals to. Diversity, I believe, provides a spectrum of brokers who are able to assist clients with empathy and understanding and to build trust," Parrington says.
"Women see life a little differently. We talk more and listen longer. We're mums, wives and mostly business owners as well as brokers, and I think we bring a more compassionate nature to the transaction, which clients relate to."
Being in the NT, many of Parrington's clients come from a range of racial and ethnic backgrounds. As much as they want to learn about financial services, she loves to learn about them. Passionate about encouraging others, she sponsors women's sporting groups, gay pride events and women in racing, and participates in other women's events.
It's not just about diversity, though; it's about community, and she has also sponsored sports like soccer and drag racing.
Tanya Sale
Outsource Financial
While there have been hurdles along the way in her career, CEO of outsource financial Tanya Sale chooses to reflect on these with the view that "challenges are just opportunities disguised as obstacles".
"If you don't encounter challenges, there is no opportunity to grow, and it has been through these encounters and roadblocks that the growth of outsource financial really speaks for itself," she explains.
Over her years in the industry, Sale has seen shifts in three key areas, which have been paramount in moving towards positive change. She has seen more female leaders being appointed in the lender space; greater acknowledgement of women at various national industry awards; and the industry moving away from the 'boy's club' mentality that was once prominent in financial services.
Even in the past two years there has been a shift. "The adversity that has been forced upon our industry really united us as a collective," Sale says.
"Working so closely and collaboratively as an entity strengthened our resolve, and as a result, we are much less tolerant of injustices, irrespective of what form they take."
As a leader, Sale understands the importance of both diversity and inclusion. She says they are two separate entities that work intrinsically together to breed a vast scope of thoughts and ideas, in turn providing opportunities that will pioneer change for the industry.
"Everyone's mind thinks differently; we need to harness this asset," she says.
"This collective pool of knowledge in of knowledge in diverse teams tends diverse teams tends to create a snowball to create a snowball effect as ideas grow, effect as ideas grow, are enhanced and are enhanced and then optimised"
Sale points out that greater diversity means having access to a broader spectrum of experiences and viewpoints.
"This collective pool of knowledge in diverse teams tends to create a snowball effect as ideas grow, are enhanced and then optimised. There have been numerous studies proving that diverse teams are more creative, innovative and efficient problem-solvers," she says.
In quelling a lack of diversity in any industry, Sale believes it is important to stop asking what the challenges or pressures are for women. It is essential to promote equality between females and males across all industries. If we continue to focus on the challenges women face and overcome, it will perpetuate the mentality of inequality, rather than being a catalyst for change, she says.
As the industry moves forward and becomes more inclusive, Sale says it needs to continue to establish a sense of belonging and empowerment within the workplace.
"To achieve this, we need to be creating environments that allow each individual to confidently bring their best self forward," she says. "Accountability is key – this must be embraced, adhered to by all and called out if it is not being put into practice."
As the push for greater gender diversity resonated in the mortgage broking industry, Mortgage Choice CEO Susan Mitchell says she began thinking about what she could do to drive more female inclusion. She started by looking at the gender make-up of the Mortgage Choice network across various roles – from franchise owners to loan writers and admin assistants – and identifying opportunities.
She found that there were fewer female franchise owners, but the ones there were had achieved outstanding results. There was also a strong pipeline of aspiring female talent across the network who could be nurtured into potential business owners.
This led to the birth of the ASPIRE program, an initiative to celebrate female talent within the Mortgage Choice network and an opportunity to share experiences and best practice to nurture up-and-coming women in the business.
The broker group also recently engaged a diversity and inclusion expert to lead a work-shop on unconscious bias for all leaders and staff , which Mitchell says was fantastic and allowed for thought-provoking discussion."In recent years we have seen a real shift in financial services and in the broking industry when it comes to gender equality," says Mitchell, noting that there has been much greater awareness of gender bias and subsequently a drive to change this.
"At Mortgage Choice, we are doing our part to help drive equality in broking, with initiatives that celebrate the female talent that exists within our network and provide more opportunities to nurture and develop female brokers and business owners."
Recognising the importance of diversity bringing in new perspectives, she says having a diverse leadership team at Mortgage Choice allows for better decision-making and richer discussions. Leadership is important when it comes to the push for an inclusive culture, which Mitchell says has to start with manage-ment and cascade down to all levels.
"Leaders play a key role in fostering an role in fostering an inclusive workplace inclusive workplace ... We need to be ... We need to be cognisant of the cognisant of the shadow we cast"
"Leaders play a key role in fostering an inclusive workplace culture that creates a sense of belonging amongst staff . We need to be cognisant of the shadow we cast and the tone it sets for the company's culture," she says.
Mitchell adds that a diverse franchise network provides a better experience for customers."There is a wealth of scholarly material and research that shows that diversity drives creativity, innovation and productivity," she says.
"In my experience, a diverse team with a spread of different commercial backgrounds and a spread of personal backgrounds and personality types delivers a better consideration of opportunities and risks. This will always lead to better decisions. The one thing that needs to be consistent is an openness of mind to accept change and feedback."