Australia doesn't "need" a recession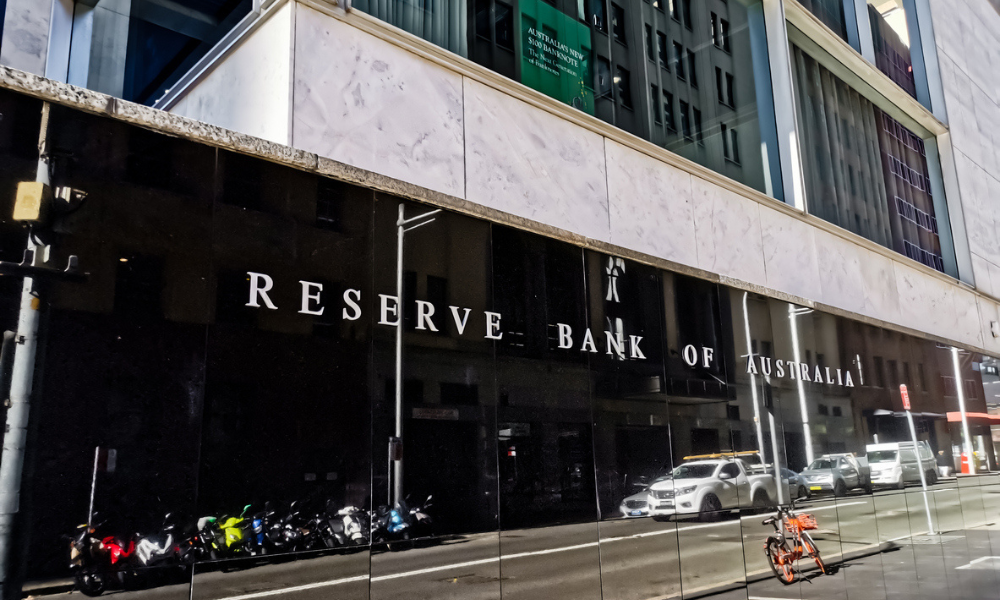 Tomorrow the RBA is going to tell the country whether it will inflict a sixth rate rise on borrowers in an effort to quell inflation.
But as some pundits have already pointed out – these interest rate rises are a blunt instrument and are slow acting, so there are concerns that an over-enthusiastic RBA may raise too much – potentially plunging the economy into a recession.
Read more: It's like five shots of vodka at once
It is widely expected that Dr. Lowe will announce another 50bps rise on Tuesday – that would raise the official cash rate to 2.85% - the sixth in a series of rate rises that started from a base of 0.1% in May.
And although interest rates may look low on paper (mortgage rates in Australia averaged 6.88% between 1990 and 2022, peaking at 15.5% in September 1990) Shane Oliver, AMP Capital's chief economist points out that record Australian household debt means that even slight adjustments will have a magnified effect on homeowners.
"The risk is rising of a policy mistake – central banks around the world seem to be talking themselves into ever higher interest rates," Dr Oliver told The Australian. "This is the recession we shouldn't have to have," he continued.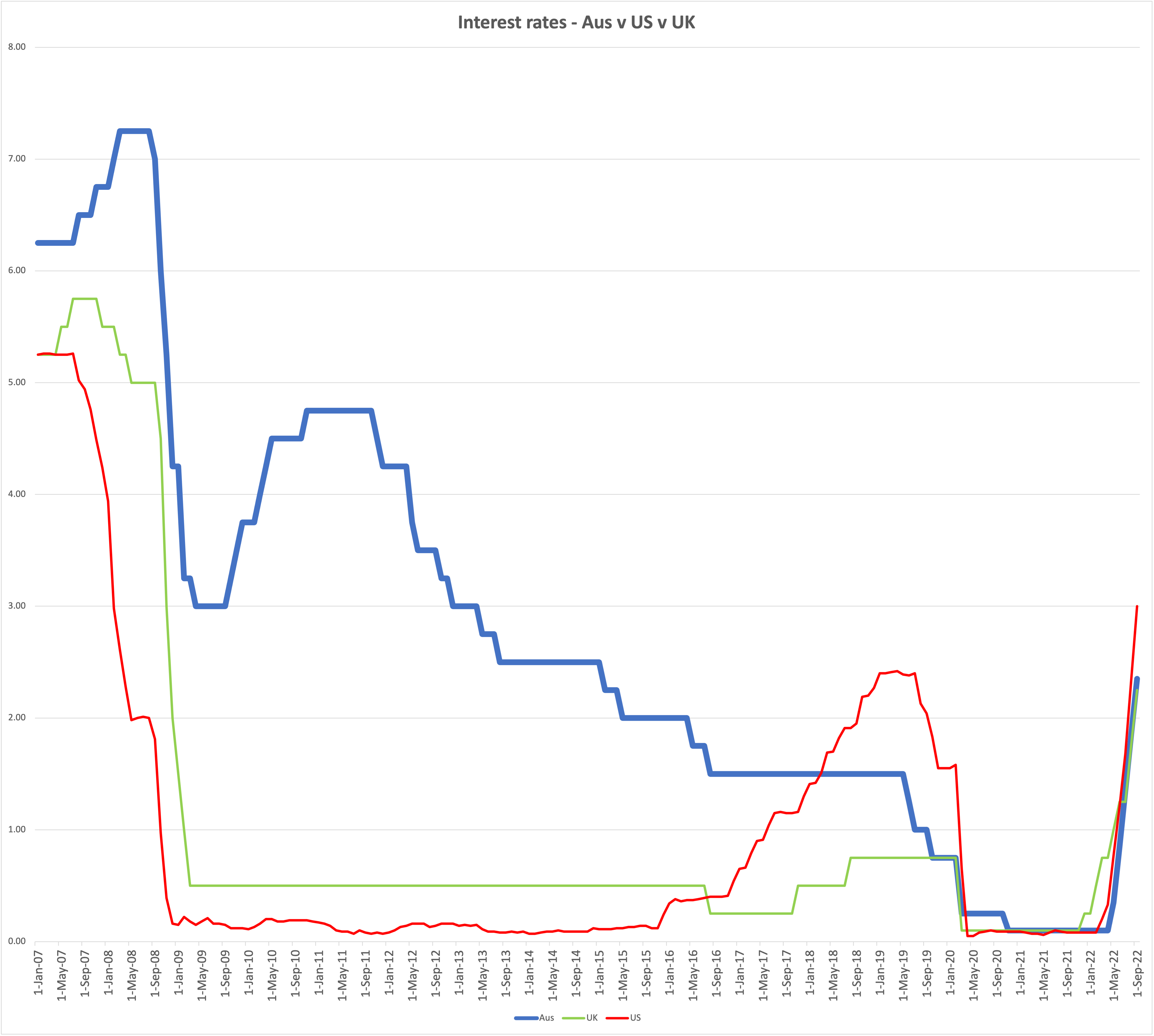 Although a majority of economists are predicting a 0.5% raise tomorrow, Dr. Oliver is joined by CBA's Gareth Aird in bucking the trend and predicting a 0.25% interest hike.
"The risk is the RBA is seeing all these other central banks being hawkish, and thinking that if we don't go along with it the Aussie dollar will crash and we will have a financial crisis," Aird told The Australian.
"The problem is we don't have the same inflation pressures, which is at 9-10% in Europe and the UK. We have wages growth of 2.6% – in the US it's around 6%."
Barrenjoey's chief economist Jo Masters has also pointed out the dangers of Australia following other markets blindly.
'Our modelling suggests that if the Reserve Bank follows market pricing, we will have an economy in recession and we will have house prices down materially,' she said at the AFR's property summit earlier this month.
But despite these economist's concerns, it is likely that the RBA will keep hiking. The latest report by the ABS shows consumers are still happily spending – retail sales have climbed for an eighth straight month, exceeding predictions.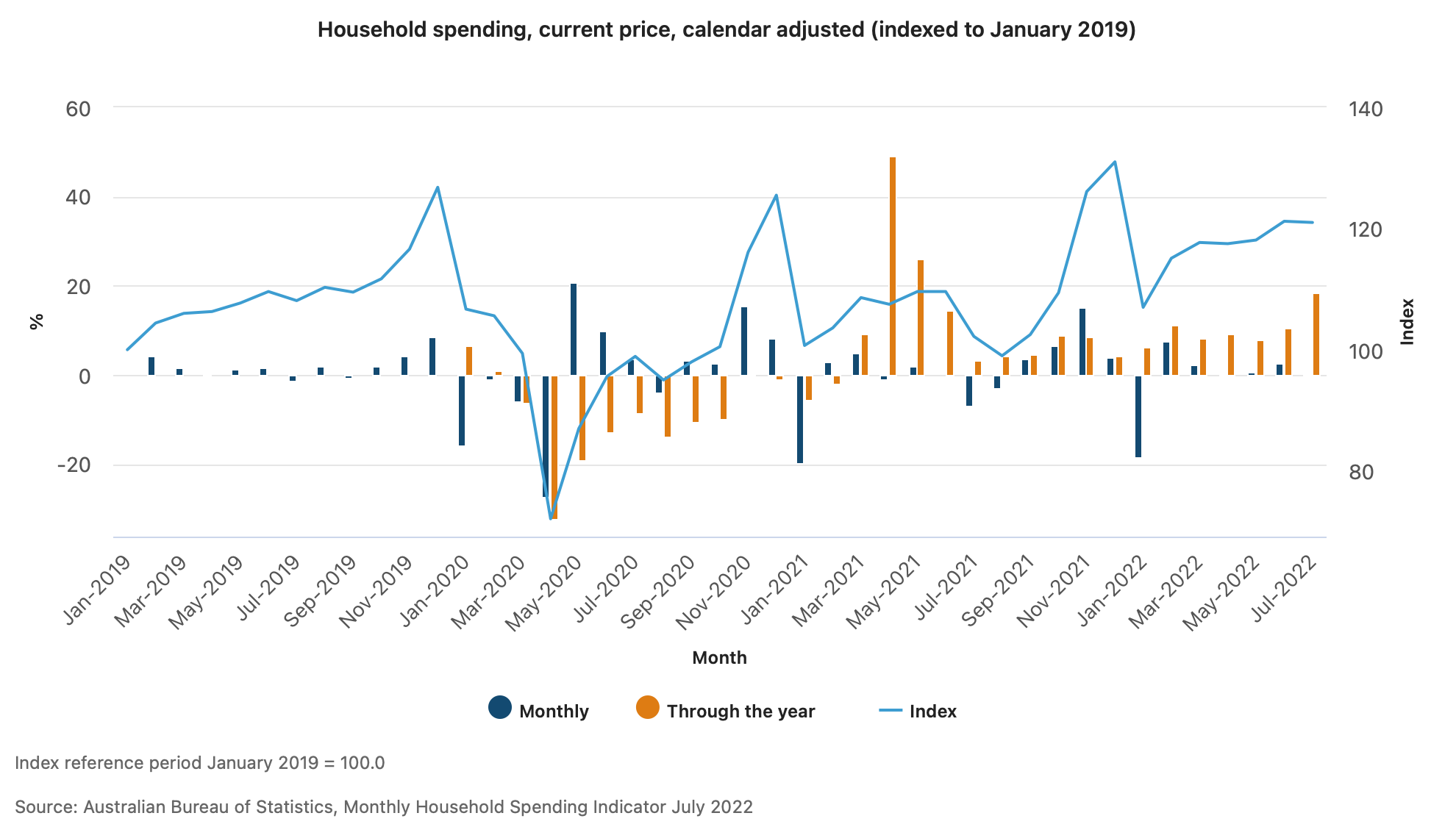 The jump in prices has been the result of "the combined increase in food related industries, with cafes, restaurants and takeaway food services up," Ben Dorber, head of retail statistics at the ABS, told Bloomberg.
Household spending accounts for around 60% of GDP, which means the RBA will be keeping a close eye on these figures – any sudden dips will give it plenty of reasons to pause, or even reverse, interest rate increases.
Traders are predicting the RBA base rate will peak at around 4.1% by April next year, then slip backwards to around 3.35%.