A specialist recruiter shares his experience of how powerful social media platforms can be in growing a business.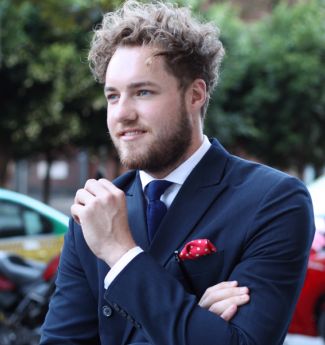 Zak Wilford is a specialist recruiter that works with both commercial and residential finance brokers, sub-aggregators and other groups to help them grow through hiring great people.

In 2015 I made the decision to leave a large-scale recruitment agency to start my own venture. I noticed a gap in the market and decided the red tape, rules and stale attitude to how business should be done was no longer conducive to success in the niche industry in which I was operating. It was time to leverage my experience, knowledge and network to develop a recruitment agency that specialised in helping Finance Brokers grow their business through hiring great people.

During my first year in business two things have really stood out for me: Firstly, the benefit of utilising social media channels to build your business and generate leads; secondly, key learning in working with some of Australia's top 100 Brokers.

Social media is the term we use to describe the current state of the internet. It's key to business success because it's where the attention is and those that aren't promoting their business there are putting themselves at risk of losing long term.

Most of us use social media, Facebook, Twitter, Instagram, Snapchat Pinterest and Youtube to keep in touch with friends or to follow the news and other interests. Utilising these channels to develop a business, a brand and to generate leads is something completely different. Instead of consuming the content, watching videos, reading articles and blogs, you need to switch mindsets and start creating and sharing your own for it to be consumed by others.

In March when I stepped out on my own, I made the conscious decision to develop a marketing strategy geared more towards an investment of time rather than money, and social media platforms allowed me to do this.

The first step was to identify my audience and where they live: LinkedIn. The largest industry on LinkedIn Is Financial Services, so I started to build a relevant network of connections that consisted of finance brokers and anyone aligned across Australia.

The next step was to use this platform to generate business. Recruiters are renowned for cold calling and chasing adverts to ask for business, but I adopted a more 2015-suited strategy of providing value first, giving my audience something that was of interest and usable. I began to create content and posts based on my ideas, experiences, industry insights and what I'd learned about recruiting brokers. Areas I knew my audience could genuinely benefit from.

These articles helped me to do a range of different things. My thoughts resonated with my audience, which helped to build credibility and position myself as an expert. It helped me develop a following and my articles quickly began to get between 400-600 views per article, leading then to my posts being picked up by industry publications.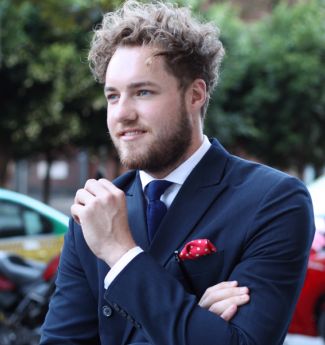 Having utilised this channel to market myself without costly investment, I have positioned myself in a place where I know my audience live and thus rarely find myself chasing business. I am where my customers are, providing genuine value, and as a result, when the times comes to grow the team or someone is looking to make a move, they reach out to me for support, advice and to engage in the services I provide.

Having experienced this success through a social media platform, I find it extraordinary that so many brokers have not picked up on this as a strategy to grow their own business. There's no denying this is a grey-haired industry, and a lot are resistant to change. Some don't see the relevancy because they don't have as much interest in it from a personal perspective, but marketing isn't about personal business preferences as much as it's about appealing to consumers in a place where their attention is.

A 2016 marketing strategy that doesn't include Facebook dark posts and other social media platforms will struggle and leave themselves open to competitors that have recognised the disproportionate leverage these platforms have and are taking advantage of it.
Zak Wilford first stepped into the mortgage industry in 2013, aggressively targeting aggregators and headhunting their brokers and groups to join the then start-up aggregator Finsure and 1300Homeloan. After a year with Finsure, he joined recruitment agency Drake International, and a year later he stepped out on his own to fill a gap in the market – to start a recruitment agency specialising in working with finance brokers. For more information, visit
www.zakwilford.com