From a first year's profit of $42, this Top 100 broker has gone on to become a resounding success in the industry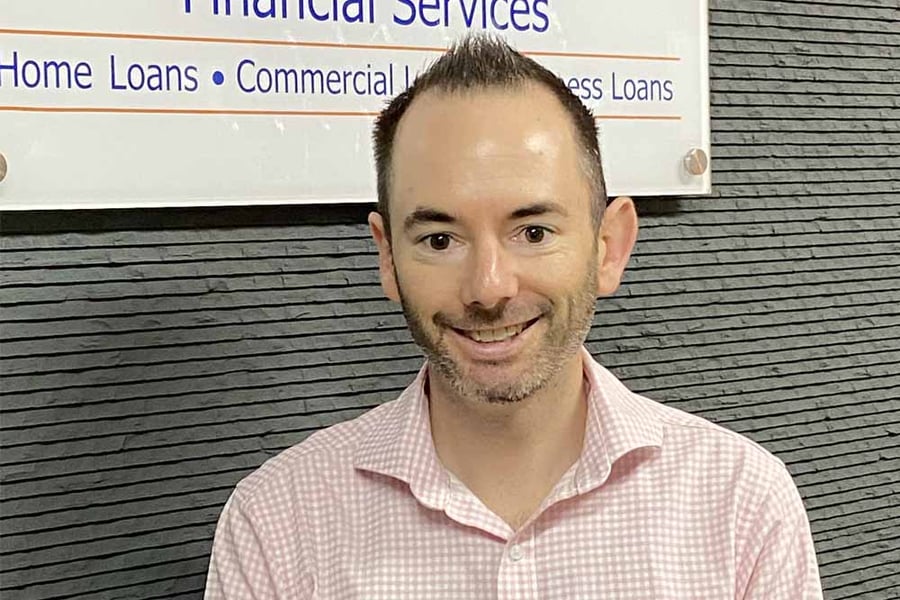 Daniel O'Brien had the odds stacked against him when he left the banking world to pursue a career in broking. Despite this, he went on to build a successful business and rank high in the Top 100 for the past four years running. MPA spoke with the owner of PFS Financial Services about his journey in the industry and how he managed to write over $50m for one repeat client without ever asking for business.
From little things, big things grow
At just 24, O'Brien launched his own mortgage broking business after a chance encounter with a real estate agent opened his eyes to a world of opportunity.
"I was young enough and arrogant enough to think that I could do it, and realistically had no idea."
Getting in front of people was the biggest challenge he initially faced, but once he overcame this it had a roll-on effect and he was able to start building up his business.
Timing was another big challenge for O'Brien. He started his business in November 2004 when the property market was winding back following the boom of the Olympics. It was also right before Christmas and so he found himself facing a month of very little activity.
"My net profit from Nov 2004 to June 2005 was $42."
"Luckily for me, I met a lot of good people along the way that supported me and I managed to survive."
Not only did O'Brien survive, he also thrived, winning several AMAs over the course of his 16-year career, including Broker of the Year in 2008 and Brokerage of the Year in 2016. He also went on to make the Top 100 many times, ranking 11 in last year's list.
The changing face of credit
He says the biggest challenges brokers currently face are the over the top credit requirements and extended turnaround times at some of the major banks.
"It's ridiculously hard to get money at the moment. Thankfully, Frydenberg's come out and said we need to loosen up."
"There should be more onus on the client doing the right thing over the bank doing the wrong thing."
He has been working through these challenges by clearly communicating with his clients on the expected wait times or pedantic nature of some banks and providing alternative solutions for them to consider.
His best client and best friend
One of the most memorable clients he has helped over the course of his career was a builder he met in a business environment.
"I was a client of his, he was a client of mine, and over the years we formed a friendship."
"He ended up becoming my best friend, but he also ended up becoming my biggest client without me asking for his business."
"It just organically happened through trust and through dealing with each other."
O'Brien has now settled more than $50m in loans for the client who is a developer in the same western Sydney suburb that O'Brien operates in.