Move to end fees leaves $500m hole that the major banks need to absorb or fill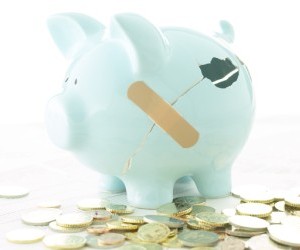 Move to end fees leaves $500m hole that the major banks need to absorb or fill

The major banks' decision to end ATM fees has left them with $500m in additional costs to deal with, incurring potential consequences for borrowers.

Starting with Commonwealth Bank on Sunday, all four major banks decided to axe the $2 fees for non-customers, with St George, Bank of Melbourne and Bank SA also ditching fees, although Bankwest will keep the fees.

With Australians making 251,651,300 "foreign" cash withdrawals in the last financial year, according to the RBA, the move could cost banks up to $500m.

Talking to the Australian Financial Review, Scott Morrison warned banks not to pass on the costs to customers: "Australians are sick and tired of these types of fees. We will be watching the banks carefully to ensure they don't pass on these costs to consumers in other ways."

Compared to bank levy

Earlier this year banks were hit by a new $6.2bn levy by the Federal Government and a further levy by the South Australian Government.

At the time Morrison warned the banks not to "confirm their worst impressions" by recouping costs through raising interest rates. CBA CEO Ian Narev argued that "higher costs are either passed on to customers through reduced service levels or higher pricing, or to shareholders through lower returns. There is no middle option to absorb costs."

Narev has made no similar comment about the end of ATM fees, which could be seen as an attempt to build consumer confidence in the wake of the levy, a potential Royal Commission and tough new APRA restrictions on bank executive pay.

On an annual basis, the costs incurred by ditching ATM fees would be around a third of the costs from the bank levy.

Preventing rate hikes

After the levy, Morrison tasked the Australian Competition and Consumer Commission with forcing banks to explain future rate changes.

It's unclear whether the ACCC will be able to prevent banks raising rates in response to removing ATM fees. Firstly, because removing fees is the banks' own decision and secondly because explaining rate hikes is "like trying to unscramble an egg", as Digital Finance Analytics principal Martin North puts it.

However, with the spring buying season approaching, banks have been cutting rates; CBA, for example, reduced fixed rates in August, including some interest-only rates.