Non-major banks discussed what they had done to cement themselves as strong partners to the broker industry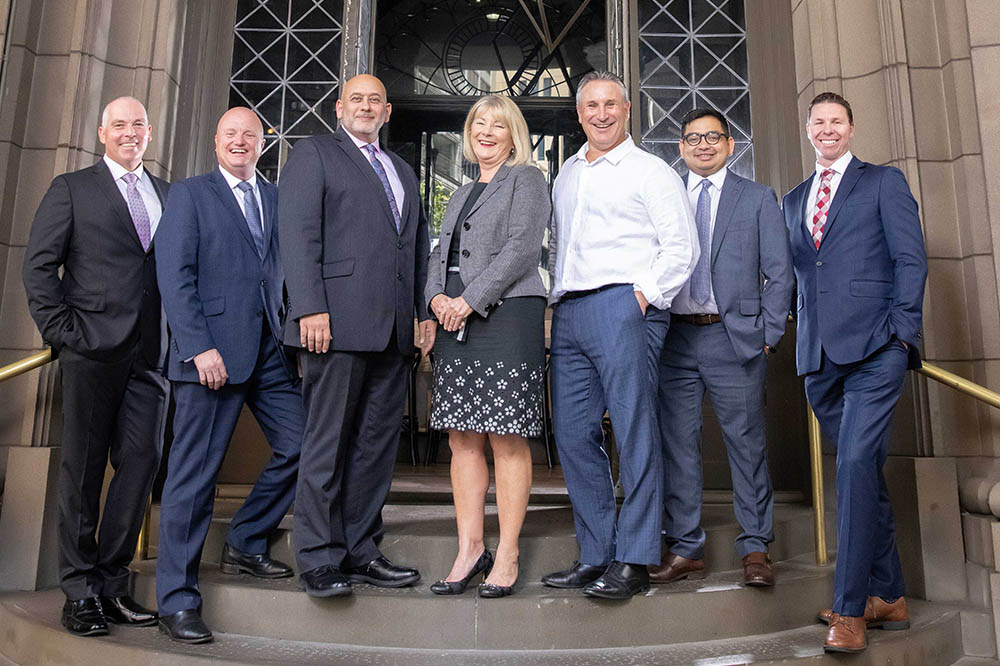 After a year of virtual events, meetings and interviews, MPA was at last able to hold an in-person roundtable in mid-March, featuring a panel of non-major banks. Five representatives of the non-majors and two mortgage brokers came together for a discussion of the most important topics impacting the broker industry right now.
Questions covered the poor turnaround times brokers have experienced over the past year, the introduction of the best interests duty, the relationship between the non-majors and the third party channel, and how this lender group supported brokers and borrowers during COVID-19.
While a few of the 2021 panellists are regular members of the annual roundtable, there were some new additions this year. Kathy Cummings has joined these discussions before, but this was her first time representing the Bank of Queensland; Gofran Chowdhury was a last-minute replacement for Citi, and this was Troy Fedder's first panel as the new head of third party at Suncorp.
Glenn Gibson from ING and Ian Rakhit from Bankwest rounded out the five non- major bank representatives.
This year the banks were joined by Craig Forman, mortgage broker and director at CANE Financial, and Darren Little, mortgage broker and CEO at Smartmove. Having two mortgage brokers on the panel provided an interesting insight into how the industry had responded to the non-major banks over the past year, and it also encouraged a level of accountability from the banks.
The brokers were open about having to stop using particular banks over the past year, and the struggles they had encountered. Thankfully, they seemed very pleased with their relationship with the non-majors and the work these lenders had done to support their borrowers.
Turnaround times was unsurprisingly the biggest conversation point of the day, with SLA times blowing out considerably throughout 2020 as interest rates dropped to an all-time low, the government released several loan schemes and incentives to support borrowers, and banks offered cashback deals to entice new customers.
Both brokers talked about the long wait times they had had to face and how this was going to impact them under the best interests duty that was implemented in January. In response, MPA asked the banks about their own experiences in this area and how they had worked to overcome these challenges.
Naturally, the conversation also turned to the topic of technology and the introduction of new systems and processes that were intended to help speed things up.
Read the full report over the following pages on what the non-major banks and brokers had to say about the challenges and positives of the past 12 months. MPA would like to thank all of the panellists for taking time out of their busy schedules to be part of this important discussion.
The next MPA roundtable will feature a panel of aggregators. Look out for a comprehensive report in the June issue.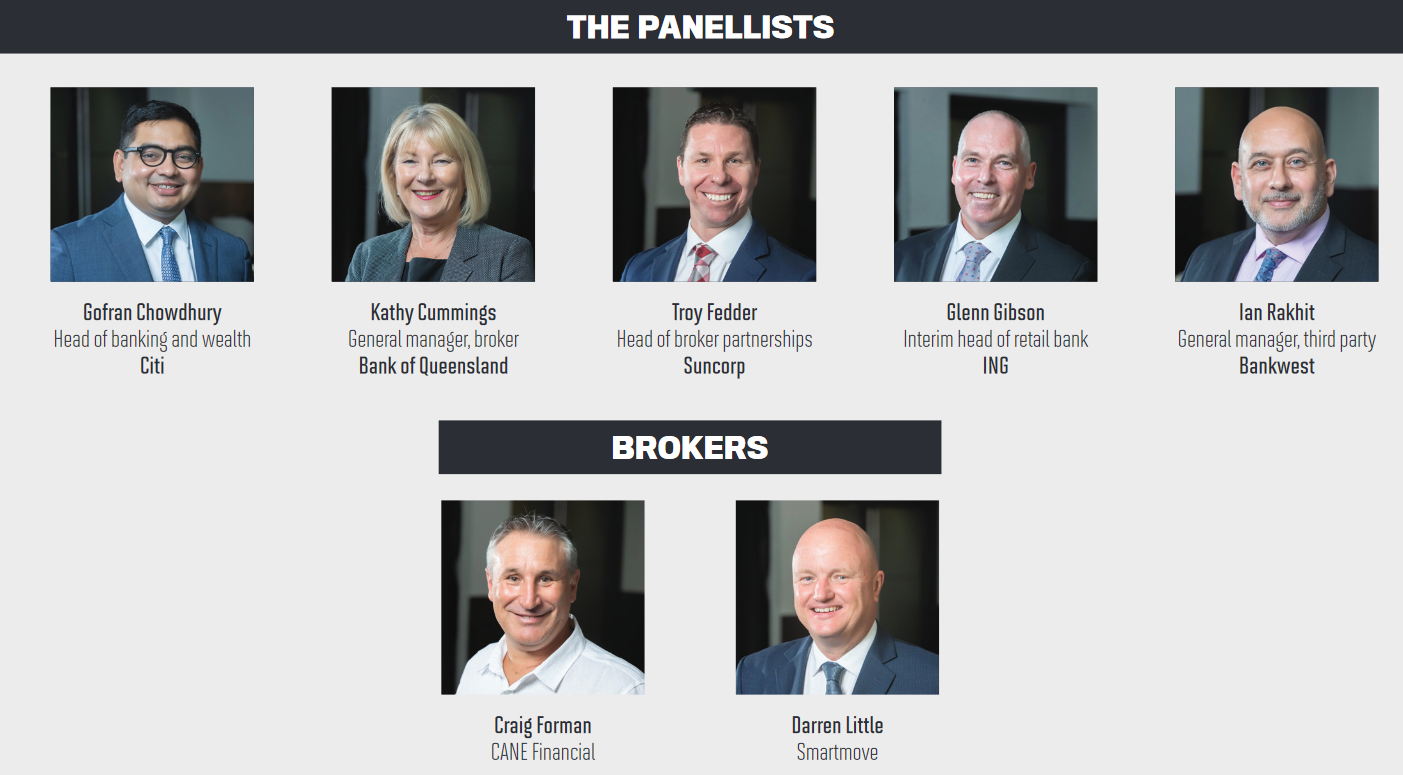 Q: Why have the non-major banks been such a strong proposition over the last year?
The strength of the relationship between brokers and the non-major banks over the last year is evident from the results of MPA's latest Brokers on Banks survey. Non-majors led the way, while the major banks fell down in the rankings as their service levels blew out in their efforts to deal with their increased workload.
Joining the panel from Bank of Queensland, Kathy Cummings, general manager, broker, said there had been a "perfect storm" that helped the non-majors become such a valuable offering. It started with the royal commission and subsequent regulatory changes.
"All of the aggregators and brokers started to become aware, and think about the way they approached their businesses, and the dominance of the majors suddenly was a bit of an issue," she said.
"Then you had COVID-19, and they're all out competing against each other with discounts and the rest of it, but it created a volume spike. So, I think everybody started to look for another alternative apart from just the majors."
Bankwest's general manager, third party, Ian Rakhit, said he thought the value proposition of the non-majors was the competition they provided.
When the major banks made changes, whether to prices, credit policies or other aspects of their operations, it forced the non- majors to re-evaluate their own businesses, he explained.
Rakhit added that brokers were Bankwest's main distribution channel. Over the years, as the bank has closed branches, it has invested in the broker channel, he said.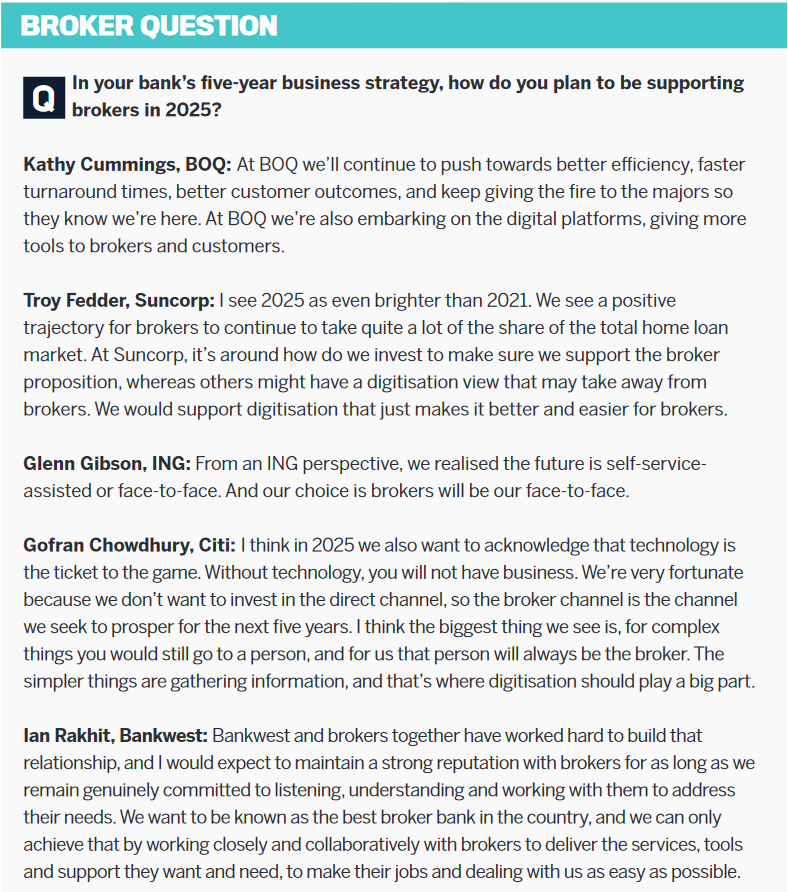 "Even then somebody else comes in and trumps you with some proposition, or pushes you to re-examine your credit policy," Rakhit said. "That's why I think we win collectively. I think that's why brokers win, because we're here for competition and we can't bank every customer. So we bank the ones that we're able to; we try and do it efficiently with the right staff and everything else. So, I think we've got a lot to be very proud of in terms of our offer."
Suncorp also uses the third party channel as its main source of distribution, said the bank's head of broker partnerships, Troy Fedder. Brokers account for three quarters of all its home loans, and he believes there is absolute alignment between the non-major banks and brokers.
Fedder said Suncorp had been making sure the bank prioritised brokers' needs over the past year.
"We fight hard; we have to earn the right for the business. I think that that hopefully is the perception of all non-majors. There is that desire to grow and desire to really be better for our brokers and our customers," he said.
While growth in the non-major market is important, Citi's head of banking and wealth management distribution Gofran Chowdhury said the non-majors had not "opened the floodgates" like the major banks. Citi focuses on being consistent for brokers, he said. The bank no longer has any retail branches, so brokers make up the majority of its distribution.
"They're our business partners, and for us to support them we need to have consistency," Chowdhury said. "Because if we chase rates, customers will leave each time there's a new offer to get the best rate, so it needs to be something more."
Agreeing that consistency is important, ING's interim head of retail bank, Glenn Gibson, said he felt the non-majors had showed a level of maturity over the past year that he had not seen before. While other banks went out with offers and market-leading rates, the non-major banks held back and had confidence in their service levels.
"Brokers have always wanted consistency: consistency of answers, of price and in particular service," Gibson said.
One of two mortgage brokers joining the roundtable, CANE Financial director Craig Forman said there were huge opportunities for the non-majors now that brokers were writing up to 60% of all home loans. Non-major banks don't have the branch presence of the majors, but as broker market share goes up, this supports the non-major banks' distribution.
And brokers are willing to help the non-majors, he said. Forman praised the way the non-majors had worked over the past year.
"Your turnaround times are sensational compared to the majors," he said. "The rates are good and competitive. The BDMs, while they don't necessarily have the brand aware ness that their major bank counterparts do, are often much more tenacious. I love the fact that they're out there to try and get your business."
The second broker on the panel, Darren Little from Smartmove, said the last year had brought about some great offers for customers, but the journey to get them was too long. This was where the consistency of the non-major banks' made a "real difference".
"You've held a really consistent experience," Little told the non-majors.
"You're not the sharpest in the marketplace from a rate perspective, but it's the customer experience. We've got to place our customers where they're going to get an amazing experience, so then they will refer the next customer."

Q: Why is it important under the best interests duty to have a strong non-major bank proposition?
As the conversation turned to customer experience and turnaround times, Suncorp's Fedder raised the question of what the non-majors offered brokers under the new best interests duty.
Little said that with the new regulation it was important to have a conversation with the customer about their requirements. Where customers needed good experience and quick turnaround times, that was where the non-major banks came in.
"I think the days of bumping 60 to 70% of your business through a bank is not a reason-able thing under best interest," he added.
"That's where I really see the people around this table. I think there's a really massive opportunity if you get your service right and your credit. You're not going to have your time in the sun all year round, but there's certain times of the year you're absolutely in the game and it's fantastic."
Reflecting on his experience of lodging deals over the last year, Forman added that there was at least one major bank in particular that he could not do business with. For him, turnaround times were essential.
"Two of our biggest three lenders are actually in the room today, which is amazing for us," Forman said.
"We are very well positioned to deal in the non-major market. Turnaround times has become our biggest requirement. Rates can change, but clients settling on time is our biggest priority."
Q: Turnaround times are the most pressing issue for brokers this year, according to MPA's latest survey: 90% said they had worsened over 2020. What challenges have you faced, and how have you dealt with them?
As discussed in the first part of the roundtable, turnaround times have been a major pain point for brokers and a huge focus for the banks. Asked what the non-majors' experiences were like in this area over the past year, Rakhit admitted that Bankwest had faced some challenges. This was in part due to the grants offered in 2020 for construction, a sector in which Bankwest is quite a strong player.
He said Bankwest had considered how to navigate the increase in demand with the uncertainties of COVID-19. It chose not to recruit, but instead threw its existing resources into its challenges.
"We had BDMs working seven days a week because we knew: put all the efforts in now, help us get all the docs on the deal, help us get everything right, and we'll get over the hump, and thankfully we did. We didn't miss a single settlement," Rakhit said.
Once those initial challenges were behind it, Bankwest began recruiting again in February to ensure it had a strong processing team. It is also focusing on valuations and looking at how it assesses documents.
"We are document-heavy and are very thorough in our responsible lending commitments, which we know can be burdensome in some instances but is also important to ensuring the financial wellbeing of customers," Rakhit said.
"We're always looking at how we can simplify the lending process for brokers and customers, while balancing this need with our commitment to lend responsibly."
The loan processing team is also an important part of BOQ's proposition. Cummings said the bank has processing teams in Sydney, Brisbane and Perth, which has given it the ability to manage demand and keep turnaround times low. "It forced all of us to realise the opportunity, grab hold of it and start investing back into the business," she explained.
"That's what has happened, and you've got all the aggregators saying to us they really want that competition from the non-majors. Now is our time."
Fedder said he agreed and saw a real desire for the non-major banks to grow.
He believed there were two levers that banks could pull to improve their time to decision: increase resourcing or improve processes. Suncorp recruited more staff at the end of 2020 and is also looking at ways that it can use data and automation to improve turnaround times.
The bank introduced Easy Refinance in December, which allowed customers to refinance with minimal documentation, using existing credit information.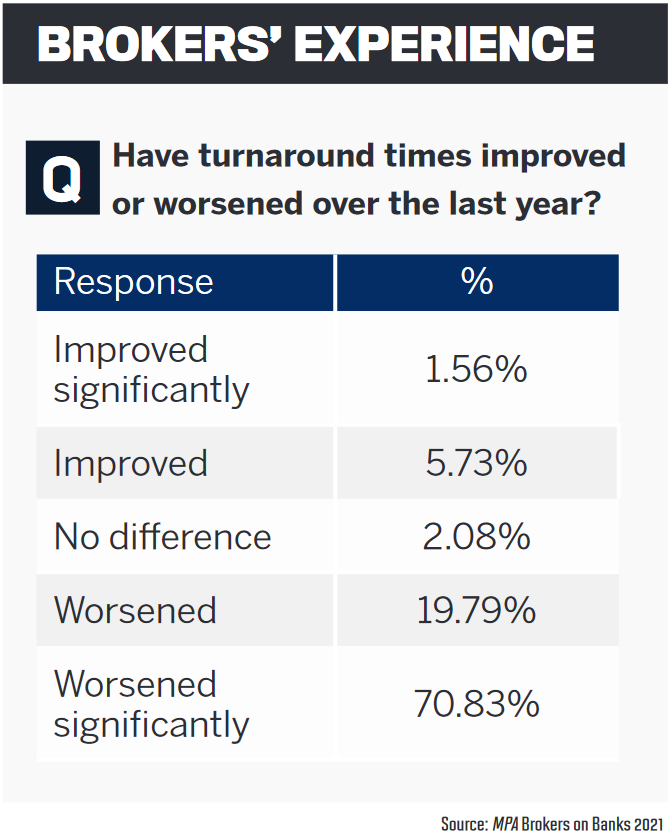 "That richer access to data, I think that's an interesting opportunity there, because it allows an improved customer outcome, improved broker outcome, improved time to decision," he said.
"The word 'consistency' keeps getting used today, and we know in the best interest duty it remains a critical component. Non-majors should have an advantage to be more nimble and to move faster in this area than some bigger players."
Being nimble can be a challenge, however. Chowdhury said Citi had found it quite difficult as a global bank to be nimble, but the bank had partnered with fintechs, and with innovations like open banking and finance apps, he was optimistic about its future.
Like the other banks, Citi has also focused on increasing its head count and investing in its processes, Chowdhury said.
"The other thing which we also saw was there was a lot of competition in attracting talent to the organisation. We know the quality of our BDM and mortgages team is one of the key benefits of working with Citi, so we made sure to focus on retention, and ensure Citi is competitive so we keep our high-performing team."
Q: Why do you think brokers have such a strong value proposition?
Reflecting on the last year, Fedder said one of the positives that came out of the uncertainty caused by COVID-19 was the value that brokers provided, particularly in refinancing. As Australians spent more money on their homes last year and sought to take up one of the many offers on the market, brokers were ready and able to support them.
"There have been trigger points that we've seen in the last year that have prompted customers to seek where the best home loan is," Fedder said.
"One of the observations for me is we've probably never seen the broker proposition more valuable than in the last year. What an incredible example of where we've had customer needs looked after in the last year through refinancing and the better outcomes we're seeing as well."
On the broker side, Little said he had spent much of the last year on the phone to customers. In the first week when the restrictions hit, his team made 652 calls.
Those efforts at the start of the year to work on those relationships paid off down the line when referrals began coming in.
"I'm really proud now to see where our customer base is with repayments," Little said. "It was more about, how do we get this deal through and keep in contact with them. I look at the banks and you guys have helped dramatically with that."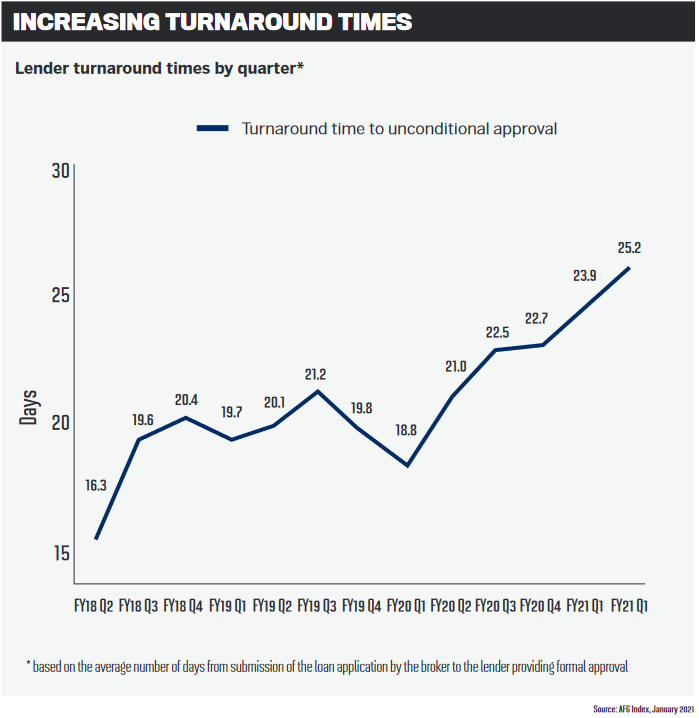 Forman said that for his business it was all about reassurance. The team at CANE Financial looked through their backbook to see how they could help customers, and that often meant helping them realise that the offers on the table were not always what they seemed.
"A lot of them coming for rebates actually realised that by staying with their existing bank, and by us getting price discretion for them, they were getting a better deal than the rebates being offered anyway," he said.
That building of relationships and spending time on the phone is something that Gibson praised. He said that when COVID-19 hit, everybody focused on caring for others. ING BDMs began a call program that was about nothing more than calling brokers and asking them how they were.
He said he had also seen brokers do the same thing with their customers. While many brokers had always worked that way, he saw more of this last year.
"It was a big shift, because, when you think about it, it's very transactional what we do," Gibson said.
"A lot of the good brokers already do it as a relationship. But I think last year, a lot more brokers moved into building those relationships."
Rakhit also praised brokers for the way they worked last year, saying that as banks ironed out their deferral processes it was brokers who took the calls.
"That was critical because that helps our switchboards," he explained.
"I think it was the Friday to the following Thursday and then all the banks said, right here is our deferral program. If it wasn't for brokers at that time, it could have been quite different."
Q: How has your relationship with brokers been over the past 12 months as things have changed?
As restrictions were implemented across Australia, the usually face-to-face way of working with mortgage brokers had to change, and the industry began learning to do things differently. Cummings said that BOQ, like all the other banks, had to switch to a virtual business.
"If we didn't work with them virtually, we didn't work with them at all, particularly Melbourne; they spent more time in lock-down than they did out," she said.
"You had to come up with a way for every-body to work virtually, and we found that the productivity levels just went through the roof actually."
The banks began running virtual events like PD days and webinars, but also events that were a little more light-hearted. Citi ran virtual cupcake nights, champagne and caviar nights, cheese and wine nights, etc.
"We saw a lot of brokers do the same thing. They were talking on LinkedIn, reassuring clients, and also not just looking at property but giving them more assurance around our economy," Chowdhury said.
"At one of the events we hosted we brought one of our investment strategists to present to brokers and their clients. That let us both help brokers and go beyond to look at their clients and help answer some of their questions too."
Beyond supporting simple communication between non-major banks and brokers, Gibson said COVID-19 had also provided them with an opportunity to help brokers in other ways.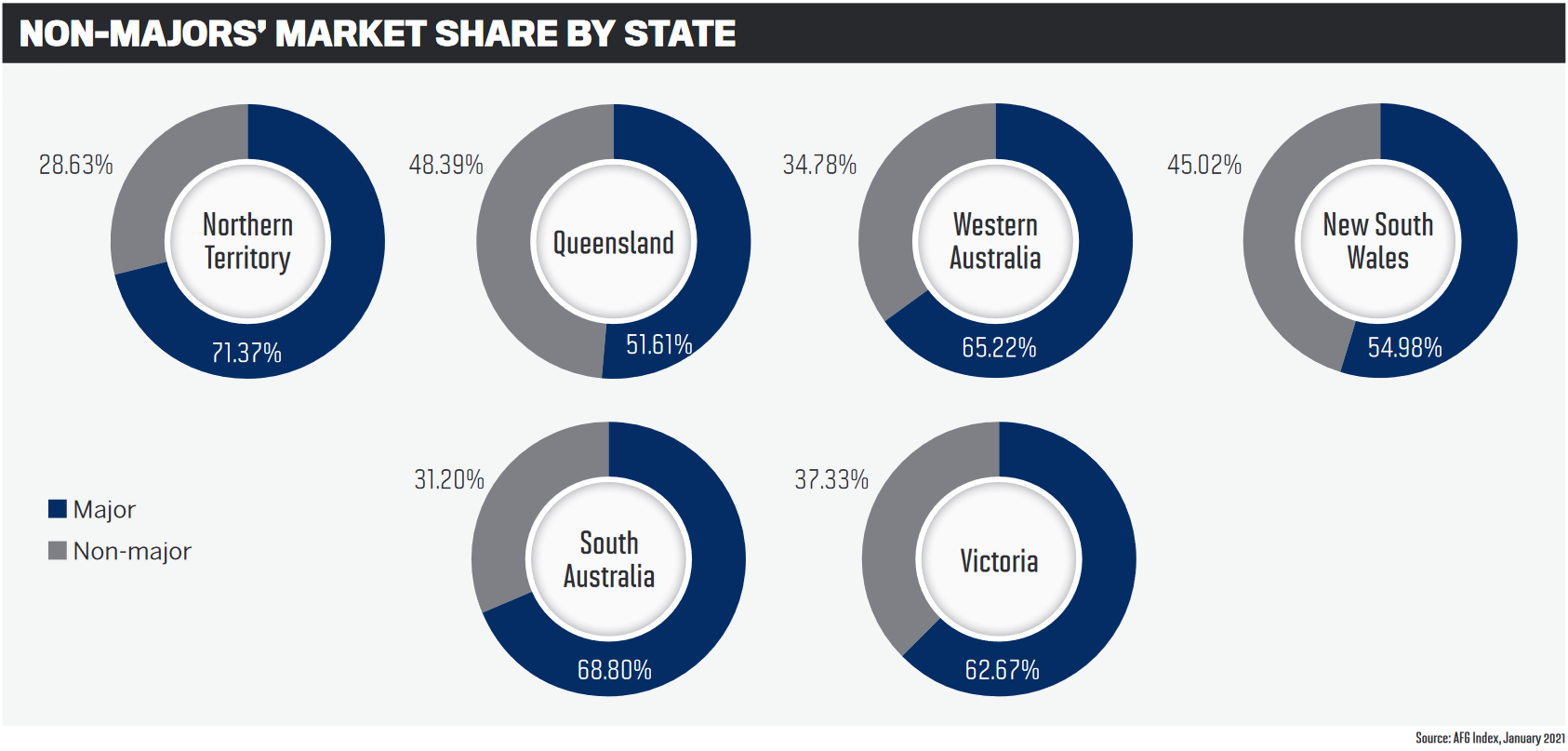 For years brokers had asked about things like electronic signatures and other digital tools to make things easier. Now, the banks were almost forced to adopt them.
"All of a sudden we had the green light to deliver on initiatives to interact with our brokers and customers the way they want to. I think that moved, and it won't move back," Gibson said.
Broker support was also ramped up as a consequence of BDMs not being on the road as much. Gibson said that instead of BDMs doing 15 calls a week, they could do 15 a day, because they didn't have to travel. Now it was up to the banks to work out what was the optimal solution going forward.
"That service model fundamentally changed last year, so it's now going to be a case of what's the right mix going forward," Gibson added. "It's proactive engagement which is absolutely needed, but the ability to answer questions immediately on the spot and brokers not having to wait, it's a powerful proposition."
Picking up on the topic of BDMs, Rakhit said a lot of BDMs had struggled over the last year with being stuck in front of a computer. While their interactions may have increased, being on the phone wasn't the same as being there in person.
To support its BDM teams as well as brokers who were going through the same thing, Bankwest diverted a lot of its resources towards mental health.
"There's still a concern for me just generally in the industry, with BDMs and brokers and how people are feeling after this," Rakhit said.
"If you're in a big office and you've started to bring them back in, that's great. But our industry is full of sole operators, and we've got a duty to look after them. Just because every-body's coming back to the office, it's not over."
Fedder agreed that the mental health challenges had been "very real" for a lot of people. Suncorp had done some work over the past year in terms of mental health programs, and Fedder praised aggregator groups and lenders for the important role they had played over the past year.
"Collectively at the table there were a number of programs that supported industry mental health," he said.
"Whilst there was pleasingly continued good business outcomes in terms of activity and flows, I think one of the biggest learnings was how the industry got together in a different environment, largely to support each other. That's a good reflection of the industry as well."