One broker says first home buyers are "mostly in the dark"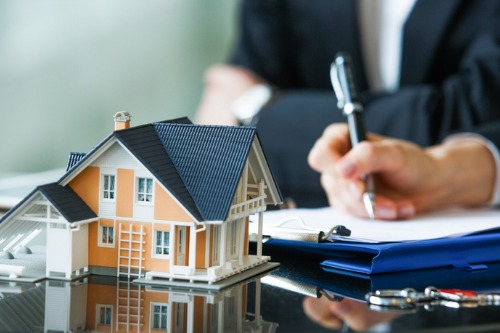 The First Home Loan Deposit Scheme was implemented on 1 January and while many are celebrating the initiative to bring more first home buyers into the market, some industry professionals are raising concerns about how the policy will work.
10,000 first home buyers will be provided access to a home loan with a deposit of as little as 5% courtesy of the federal government scheme. It was a key part of the Liberal National Party's campaign in last year's election and aims to help first home buyers enter the property market sooner.
The program is available to singles who earn up to $125,000 and couples earning a combined salary less than $200,000, which is determined by wages from the last financial year. It will operate on a first-in best-dressed basis, offering loan guarantees for Sydney properties worth up to $700,000 and $450,000 across the rest of New South Wales.
First home buyers living in large regional centres with a population greater than 250,000 will also be eligible for the price thresholds seen in Australia's capital cities – including the Gold Coast, Newcastle, Lake Macquarie, Wollongong, the Sunshine Coast and Geelong.
Despite the Liberal National Party's assurances that this scheme will help underwrite any shortfall in the 20% deposits on home loans and remove the costs of paying lenders mortgage insurance, there are aspects of the legislation which are seen to be flawed.
Zippy Financial director and principal broker Louisa Sanghera is one such industry professional who feels the scheme could be detrimental due to the lack of organisation and preparation on the part of the Morrison government since the policy was announced before the election last year.
In the lead up to 1 January, Sanghera said: "The scheme was first announced during the election, but it seems the policy is only now being developed when it is due to start on 1 January.
"It does seem like the policy has been rushed and not been properly thought through.
"First home buyers are mostly in the dark about how the scheme will even work."
Sanghera said mortgage brokers were also struggling to understand the finer details of the scheme, including why such a small number of lenders were taking part.
Such concerns held by brokers are evidenced by statistics courtesy of The National Housing Finance and Investment Corporation (NHFIC) which outlined that only 27 lenders and two major banks were participating in the first round of the scheme.
"By restricting the scheme to 27 banks they are reducing competition, which will potentially mean higher interest rates for the type of buyers who are struggling with housing affordability the most," Sanghera said.
"The selection of lenders has also not been transparent, because I can't find any information on which banks applied to be a part of this scheme, and who was declined or why."
Sanghera noted that buying your first property was stressful enough without having to deal with a rushed policy and a limited number of lenders.
"Many first-time buyers would have to deal directly with the banks because of the limited access brokers have to the lenders in the scheme," she said.
"If first home buyers don't use a broker, they'll go through the maze of paperwork and compliance information required to obtain a loan by themselves which will ultimately make the process much more difficult and stressful for them."
Scheme's price property price caps:
| | | |
| --- | --- | --- |
| State/Territory | Capital city and regional centres | Rest of state |
| NSW | $700,000 | $450,000 |
| VIC | $600,000 | $375,000 |
| QLD | $475,000 | $400,000 |
| WA | $400,000 | $300,000 |
| SA | $400,000 | $250,000 |
| TAS | $400,000 | $300,000 |
| ACT | $500,000 | - |
| NT | $375,000 | - |
For more information on the First Home Loan Deposit Scheme, visit www.nhfic.gov.au.