Buying a house is life-changing, but saving for a deposit can be hard work. Genworth talks to MPA about how prospective first home buyers can enter the property market more swiftly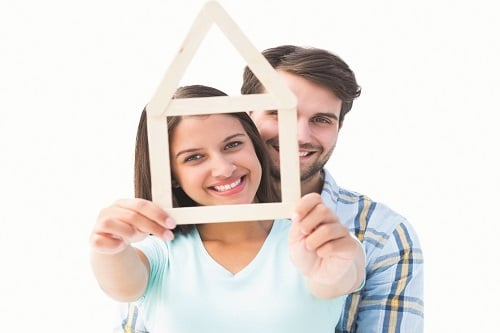 Buying a house is life-changing, but saving for a deposit can be hard work. Genworth talks to MPA about how prospective first home buyers can enter the property market more swiftly
Homeownership is one of the most exciting times in any first home buyer's life. However, achieving one of the ultimate dreams also comes with its own big challenge: the time it takes to save a substantial deposit – typically 20% of the home's purchase price – is never an easy (or quick) ask for most people.
As of 30 June 2019, first home buyers comprised 28.9% of the Australian market. House values are currently down 8.4% from the high of 2017, and the median house price sits at $530,317.
"This decline, combined with historically low interest rates and relatively high employment levels, has provided a window of opportunity for first home buyers to re-enter the property market," says Genworth CEO and managing director Georgette Nicholas, whose business provides lenders mortgage insurance (LMI).
Genworth recently released its First Home Buyer Sentiment Report based on a survey undertaken in June and July 2019 of 2,001 prospective buyers and 1,008 recent buyers across Australia. The survey revealed that almost three in four prospective first home buyers believe now is the right time to purchase property, thanks to the decline in median house prices.
Investment properties have also become increasingly popular among those keen to enter the market, with one in six (15.5%) planning to buy one as their first home. This trend is especially prevalent in Sydney, where affordability poses the greatest barrier to entry into the property market.
"It's important for first home buyers to educate themselves and take notice of the options available to them" Georgette Nicholas, Genworth
Given the change in market conditions, Nicholas believes "it's important for first home buyers to educate themselves and take notice of the options available to them. Some people wait almost a decade before purchasing property, as they've been trying to save up to a 20% deposit for their home."
This hurdle, though, can most definitely be overcome.
There are various paths to homeownership taken by recent first home buyers, with approximately 70% reporting that they did not fund 100% of their deposit from their own savings. The majority (56.9%) relied on parental or family assistance (via gifts, guarantees and loans) to supplement their deposit. However, LMI, a popular option for more than one in three (35.6%) of the responders, is one to take notice of if you have limited resources at your disposal.
Through LMI, borrowers can quickly break down the barriers to entering the property market; they can purchase a home loan using a smaller deposit – sometimes as little as 5%. This allows the buyer to acquire the asset and start building equity on it much sooner; they can stop paying rent, and in some cases buy a more expensive property with the deposit they have. It may also enable the interested person to take out a loan at an interest rate that is comparable to a borrower with a substantial deposit.
"LMI is an insurance policy that the lender takes out to protect itself against the risk of a borrower defaulting and the lender being unable to recover the full outstanding loan amount," says Nicholas. "It is important to note that LMI does not protect the borrower or any guarantor; it just helps the borrower secure a home loan faster."
"LMI does not protect the borrower or any guarantor; it just helps the borrower secure a home loan faster" Georgette Nicholas, Genworth
Nicholas further explains that the lender arranges the LMI as a one-off premium cost, which is collected by companies like Genworth upon settlement of the property purchase. The cost is generally passed on to the borrower by the lender as a fee.
"The lender will give an estimate for the LMI after the borrower applies for a loan," she says. "The cost will depend on various factors, including the size of the deposit and the type of loan. For instance, Genworth's online calculator can provide an estimate of the premium payable."
The borrower may have the option of adding the cost to the loan amount and paying interest on it over the term of the loan. Otherwise, the cost can be paid upfront before the borrower receives the home loan.
Genworth assists lenders and mortgage brokers to help them successfully understand LMI, which enables them to attract, acquire and retain clients purchasing their first home.
The company supports brokers through its marketing resource centre, which provides information for borrower education on its website. These resources allow brokers to grow their businesses and help customers understand the home-buying process and the options available to them. In addition, Genworth also conducts ongoing face-to-face engagements with brokers and aggregators to support their education on LMI.
"Looking ahead, the resurgence of the first home buyer sector is expected to continue," says Nicholas. "Stimuli on multiple fronts – notably the RBA cash rate cuts, APRA changes to serviceability, government tax cuts and continued infrastructure investment at a state and federal level – will provide foundational support to the economy."