"People can't go to the edge right now," broker says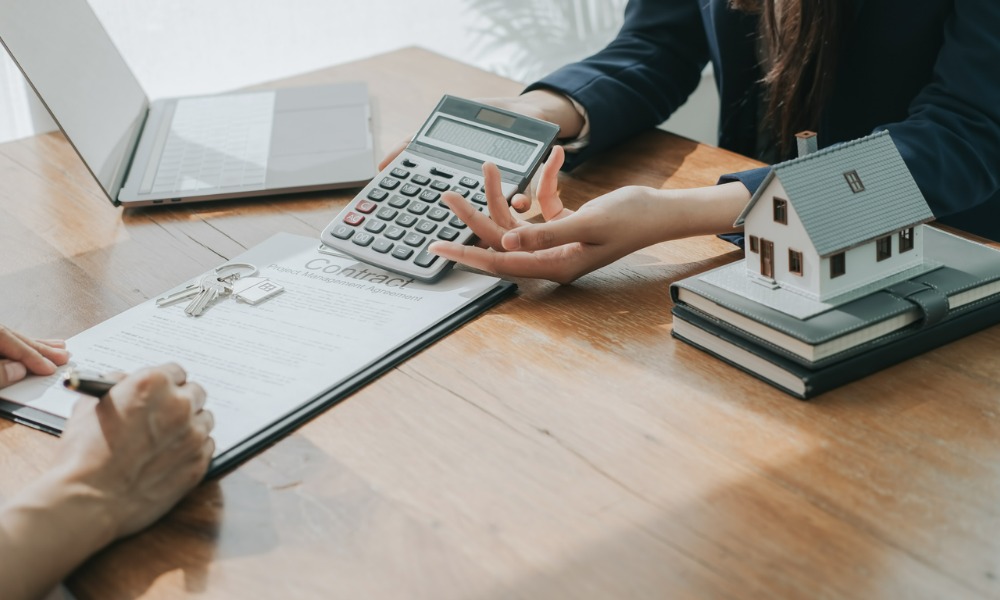 Home buyers are becoming more skittish about borrowing the maximum amount they qualify for thanks to the prospect of further rate hikes, mortgage brokers say.
During last year's property boom, many home buyers were borrowing to their maximum and then asking for help from the 'bank of mum and dad' – but that's largely changed this year as repayments rise, The Sydney Morning Herald reported.
Some borrowers, however, are still applying for as much as possible because the amount they can borrow has dropped faster than property prices have.
Last week, the Reserve Bank hiked the cash rate by 25 basis points, to 2.6%. Homeowners with a $750,000 mortgage will now pay $1,030 a month more on their loan compared to May, the Herald reported.
Anthony Landahl, managing director of Sydney-based Equilibria Finance, told the Herald that buyers were now much less willing to borrow to their limit, especially compared to last year when interest rates sat at historic lows.
"What I guess has been happening, 12 months ago money was relatively cheap, and people were trying to borrow to their maximum capacity to get into the market," Landahl said. "Now the market is coming off, people are very much more conscious of what their max is and how much the repayments are, so they might not go to their maximum if they understand what the environment is. People are taking a much more cautious approach. In saying that, there's not as many buyers out there, so it is creating opportunities for people to negotiate or take some time to find the right property."
Vaughan Clark, senior finance broker at Melbourne-based Clark Finance, said buyers were less willing to extend themselves for a loan – especially with more rate hikes looming.
"People can't go to the edge now," Clark told the Herald. "They need a buffer to make sure they have a preapproval that's going to cover what they offer if it changes after a rate rise and a reassessment. They're putting themselves at risk if they borrow to the maximum."
Most home buyers borrow less than their limit, even if they apply for a large pre-approval amount, the Herald reported. And low-deposit loans are falling, down 2.2 percentage points annually to 6.4% in the June quarter, according to data from the Australian Prudential Regulation Authority.
But some buyers had to borrow their maximum amount just to be able to get into the market, as house price drops remained slower than drops in borrowing capacity, the Herald reported.
Home values have fallen by 9% in Sydney, 5.6% in Melbourne, and 4.3% in Brisbane, according to CoreLogic. But the amount home buyers can borrow has tumbled by up to 20%.
Read next: New loan commitments fall for second consecutive month
Mortgage Choice Brisbane broker Brice Booker told the Herald that, as a result, many first-home buyers had to borrow to their limit simply to compete with other buyers.
"They probably want to borrow as high as they can because that can stop them being eventually overbidded by other buyers, like investors," Booker said.
Tom Pearse, director and mortgage broker at Pearse Financial, said that buyers were asking questions about rate hikes – questions that weren't being asked when rates were in the basement.
"People are very conscious of it right now – they're looking at, 'What do repayments look like at higher interest rates?'" Pearse told the Herald. "That discussion wasn't really at the forefront last year."