After her son became a victim of bullying, a WA mortgage director found another purpose in life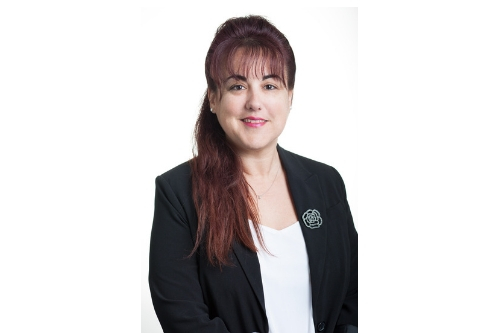 Diversifi director Rose De Rossi became involved in the campaign, You Can Sit With Me, through a Facebook post in 2016, soon after discovering that her youngest son had been a long-time victim of bullying.
"Being involved with You Can Sit With Me has exposed me to many heartbreaking stories and has really opened my eyes as to why we need to make a small difference," De Rossi told MPA. "Victims seem to be getting younger, so the need to incorporate anti-bullying initiatives in primary school or even kindy is really important."
Founded in 2015 by Sophie Whitehouse, of Sophie Whitehouse Educational Consultancy, You Can Sit With Me is a campaign that teaches kids tolerance, kindness, and resilience. Advocates of the campaign wear a bright yellow band that identifies them as available for any child to approach for company. Since its creation, the campaign has been introduced to schools in Australia, and in other countries such as Singapore, Hong Kong and the United States.
"I feel very strongly about the need to educate parents, children, and teachers about kindness and inclusion for all," De Rossi said. "This is something I can relate to and share the message from the side of the victim. This has given me more purpose in life."
De Rossi provides administrative support on the campaign's website, and each of her team members donates $10 per settled loan to the project each month. She recently instigated the involvement of the Perth Glory Soccer team, with Joel Chianese acting as the campaign's sporting ambassador. When the campaign organises an activity in WA, her son serves as the official photographer and designs posters and banners.
Because of her contributions, the MFAA has recognised De Rossi as the WA Community Champion and Diversifi as the Better Business Community Champion.
When Whitehouse visited from Sydney, De Rossi booked out for a couple of days to do meetings, radio interviews, and other engagements with her.
According to De Rossi, many have been affected by bullying in some way, and many of the stories they hear come from clients and friends. "I feel proud to be the WA advocate," she said. "You Can Sit With Me has made me more aware of how bullying can affect a person; whether it's at work, at home, or in sports."
The campaign's Facebook page now has more than 7,500 likes.