Retiring from Aussie? Plenty of commercial property problems to keep him busy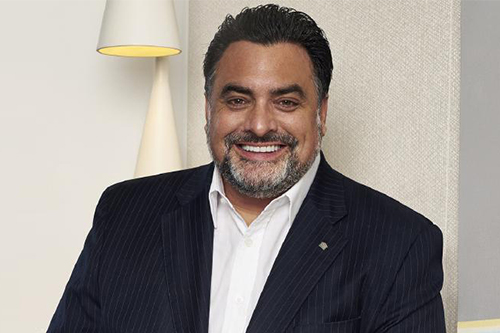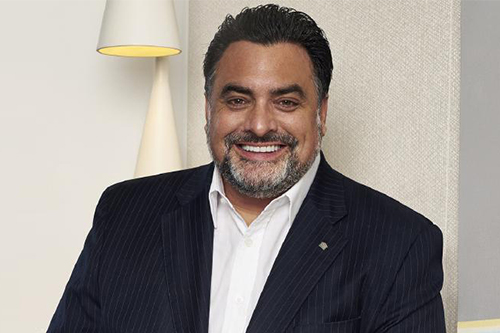 The former CEO of Aussie Home Loans is in a battle to collect what he claims is unpaid rent from the partners behind a failed restaurant venture.
James Symond, newly retired as chief executive of Aussie Home Loans, claims in mediation documents filed with the NSW Small Business Commission last year that he is owed money by Bruce Solomon and Matt Moran, the partners behind Chophouse Parramatta. Companies backed by Solomon, a pub mogul, and Moran, a celebrity chef, closed the restaurant in December 2019, just 14 months into an eight-year lease, according to a report by The Daily Telegraph.
Moran and Solomon said they had tried to arrange new tenants for the property but had been blocked by Symond.
After a months-long dispute, the parties entered into mediation in October last year. Symond was seeking to have two companies attached to Solomon and Moran's Solotel Group – Liner House Sol Pty Ltd and Mash Parramatta Pty Ltd – "renegotiate in good faith the rent payable under – and other terms of – the lease in accordance with Retail and Other Commercial Leases (COVID-19) Regulations (NSW)," according to documents related to the case.
As an alternative, Symond asked that the parties "agree to pay the outstanding rent and operating expenses immediately and that they will continue to observe the terms of the lease and agree to recommence trading of their business from the premises within a reasonable period."
The Chophouse partnership signed an eight-year lease on the property, with an option to renew for another five years, in July of 2018, according to the Telegraph. Rent on the property was around $27,000 per month, rising to $29,000 in 2020 – plus an estimated $50,000 per year to cover land tax, water, electricity, gas and compliances. Chophouse's lease on the property wasn't due to expire until 2026.
On Friday, Symond said he had rejected an offer from the Rockpool Group to rent the property to the Solotel Group directors in 2018, the Telegraph reported. It was a decision he now regretted, since it left him embroiled in a dispute over back rent, he said.
Read next: Get ready for an investor mortgage boom – James Symond
After mediation negotiations failed to resolve the dispute, Symond hired legal firm Addisons to recoup the rent he claims he's owed. He terminated his lease with Solomon's and Moran's companies in December. Sources for Symond claimed last week that he has also discovered that fittings at the restaurant have been removed, the Telegraph reported.
However, Solotel Group director Elliot Solomon denied that any items belonging to Symond had been taken for the property.
A statutory demand for outstanding rent and outgoings of $308,000 was issued on Symond's behalf on March 17. The co-directors of the Solotel Group responded with an offer of $80,000. That was rejected by Symond, who demanded $600,000 to release the Chophouse tenants from any future liability.
Elliot Solomon told the Telegraph that the "Chophouse Parramatta Partnership, the company that leases the former Chophouse Parramatta site, has been put into voluntary liquidation."
"While the liquidation is disappointing, it is the result of not being able to reach a fair and reasonable agreement with the landlord regarding a proposed alternate tenant or settlement," he said.
Symond, however, told the Telegraph that Bruce Solomon and Moran simply failed to hold up their end of the deal.
"At the end of the day, it's a very disappointing process when you make a contract with two high-profile professionals who don't fulfil their obligations," he said.

Ryan Smith
is currently an executive editor at Key Media, where he started as a journalist in 2013. He has since he worked his way up to managing editor and is now an executive editor. He edits content for several B2B publications across the U.S., Canada, Australia, and New Zealand. He also writes feature content for trade publications for the insurance and mortgage industries.
LinkedIn
|
Email