Last chance to put forward your views on commissions as industry associations and banks prepare statements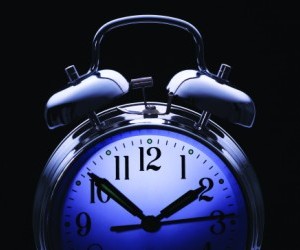 Last chance to put forward your views on commissions as industry associations and banks prepare statements
The future of broker commissions will be a step closer to being decided when the Treasury closes its public consultation tonight.
The consultation period began immediately after the end of ASIC's Review of Mortgage Broker Remuneration and industry associations, banks, consumer advocates and individual brokers have given their views to the Treasury.
ASIC's remuneration review made six proposals, including a controversial proposal to decouple commission size from loan size. However, it is the Treasury, headed by Minister Kelly O'Dwyer, which will make the final decision on any major changes to commissions.
Who's saying what?
At the time of writing, all the prominent stakeholders were yet to make their submissions public.
MPA, however, understands that the
MFAA
will shortly be revealing the contents of their submission; the
FBAA
wasn't able to confirm a date. The Australian Bankers Association was unable to confirm whether they'd make their submission public. According to the Treasury, non-commercially sensitive submissions will be eventually published on their website.
The MFAA made a number of their positions clear in an interview with MPA back in March. CEO
Mike Felton
told MPA that the association was not supportive of commission determined solely by LVR levels, although the industry would have to work together to produce a more balanced scorecard for remuneration.
The major banks and the ABA made their position clear with the publication of the separate Sedgwick Review. The Review included a proposal to decouple commission size from loan size and all four majors had agreed to all proposals within 24 hours. The position of the non-major banks has been less clear.
Consumer advocates CHOICE told MPA that percentage based commissions encouraged consumers to take out bigger loans, putting them at risk, with head of campaigns and policy Erin Turner explaining that "we're definitely taking a position that the current structure is unsuitable and it needs to change."
What happens now?
Interested parties still have time to make a submission to the Treasury, including individual brokers. You can make a submission simply be emailing
[email protected]
with your views.
The Treasury has not committed to a particular timeline for reviewing submissions or implementing rule changes. Other stakeholders have already made their own timelines, however, with the Sedgwick Review asking banks to implement its recommendations by 2020 at the latest, although
CBA
will implement all proposals by 2018.
The industry has already begun its own negotiations over the future of commissions, with a discussion forum bringing together banks and brokers earlier this month. The ABA's executive director of Retail Policy
Diane Tate
said it was, "an important step for the industry to work together on options for an industry based response to calls for changes in the mortgage industry."
Finally, ASIC has committed to carrying out a 'shadow-shopping' check of mortgage brokers late this year.