This broker's work hacks can help you get moving and stay focused to get the most out of your day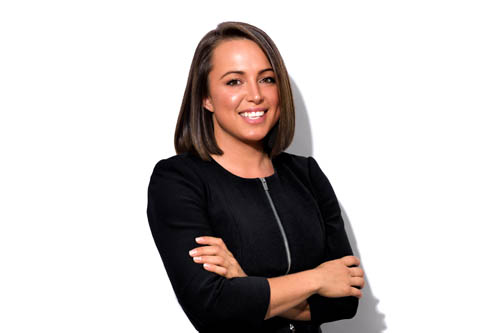 Mortgage broker and Loan Market franchise owner Nicola Tucker left her banking career of more than 10 years to become a broker. Now she walks while she works.
Since beginning her new profession at the start of 2018, she has come up with a few useful hacks to make her day more productive and her business more streamlined.
One way she does this is by getting some exercise while she works, walking on the treadmill she's set up under her standing desk. Some days she can clock up to 10 km.
"I've found that it helps me focus for longer periods of time and to stay on task. It elevates my mood more than if I sit at my desk," Tucker said.
Tucker also makes use of BrainFM, an app that claims its 30-180 minute sound clips alter one's brainwaves to increase focus for work, sleep, or meditation. Tucker doesn't really understand the science behind the app, but anecdotally she's certain it helps her get more done.
When it comes to some of the more conventional tools she relies on, one of those is Loan Market's MyCRM system, which helps clients navigate their loan journey.
She will soon adopt Ezidox to streamline document collection. The online resource will allow her to review, accept, or decline client documents all in one place, eliminating the time-consuming task of collating multiple emails, text messages, or hard copies.
At the end of each month, Tucker evaluates her business by asking herself three questions: what she can eliminate, automate, and delegate. "These questions help me to take a look at my business and analyse where I spend my time and how I can improve things," Tucker told MPA.
Defining real success
Tucker's definition of success deviates from the industry's prevailing culture of working excessively long hours and writing crazy numbers.
"Success for me is having a great career, and having time to do the activities that I love, and to spend with my partner, family and friends," Tucker said. "I've really been deliberate in my first 12 months in making sure I don't take on more work than I can handle."
In the next 12 months, Tucker aims to settle $30m, move to an office, hire a full-time employee, and build her brand and presence in her local community of Torquay. "I try not to plan too far in advance as I like to be able to adapt and move with opportunities as they come up."