However, one segment of the economy is still going strong, new data shows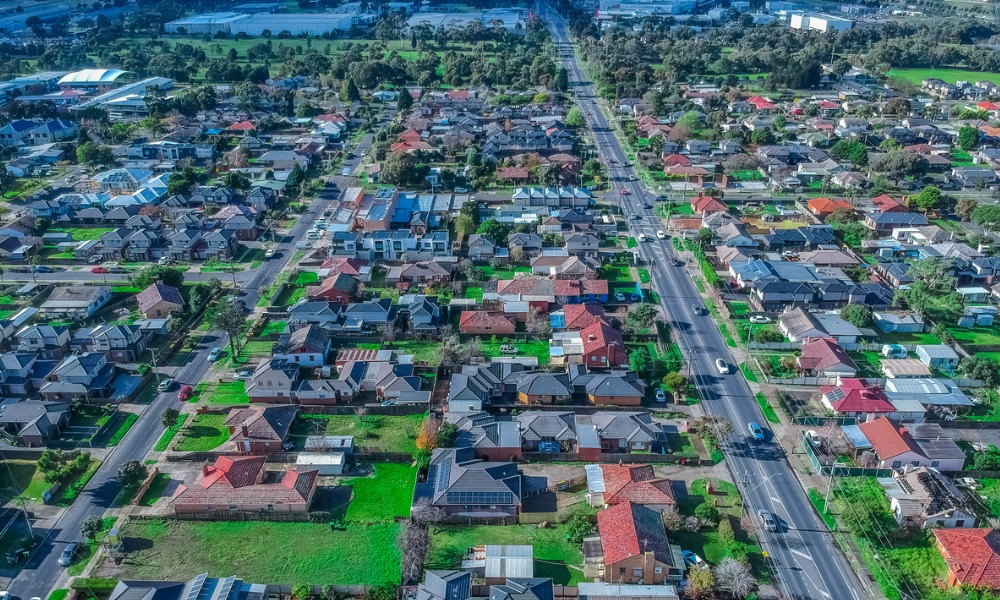 There is more evidence that the property market is rapidly slowing due to rising interest rates, with new data showing the biggest fall in Sydney and Melbourne house prices since the Global Financial Crisis. However, before the Reserve Bank's meeting today – at which it is expected to hike the cash rate by another half percentage point – other data shows that the resources sector is expected to inject a record $450 billion into the economy as demand and prices remain high for mineral exports.
CoreLogic data on dwelling values, released Monday, showed a 1.4% price drop across capital city markets, according to a report by The Sydney Morning Herald. At an annual rate, dwelling values across the capital cities turned negative.
In Sydney, the median house value fell another 2.1% in September, bringing it down a total of 7% over the past three months. Year-to-date, Sydney median house values are down 9.2% – more than $100,000.
Sydney's northern beaches have been among the hardest-hit parts of the country, with values down 14.5%, the Herald reported.
Melbourne's median value fell another 1.2%, bringing it down a total of 4.2% over the quarter and 6.2% this year. Since its February peak, Melbourne's median house value has tumbled by $63,000 to $937,000.
The housing markets in Brisbane and Canberra – the only city other than Sydney with a median value above $1 million – are also decelerating rapidly. Brisbane's median price fell 2% over the quarter, although it's still up by 3.7% so far this year, the Herald reported. Canberra's median value dropped 5.2% over the quarter.
House-price falls also accelerated in Adelaide and Perth. However, both cities saw only mild drops compared to the other capitals.
Tim Lawless, research director at CoreLogic, said there were some signs that the rate of price falls was slowing – but he cautioned that it could pick up again if the RBA continues to hike rates aggressively.
"It's possible we have seen the initial shock of a rapid rise in interest rates pass through the market and most borrowers and prospective home buyers have now 'priced in' further rate hikes," Lawless told the Herald. "However, if interest rates continue to rise as rapidly as they have since May, we could see the rate of decline in housing values accelerate once again."
Read next: Economists warn RBA to go easy on interest rates
Even with the tumble in values, all markets are still ahead of their pre-pandemic lows. Sydney values spiked 27% during the pandemic, while Melbourne values rose 17.3%. In Adelaide, the hottest market, values skyrocketed 44.7% through the pandemic and have since fallen only 0.3%.
Financial markets put the chance of a half-percentage-point rate hike at today's RBA meeting at four in five. They also expect the cash rate to be above 4% by the middle of 2023, the Herald reported. RBA Governor Philip Lowe has admitted that more interest rate pain is ahead and house prices will continue to drop.
However, new data from the Industry, Science and Resources Department shows that a critical part of the South Australian economy is likely to remain strong through the current financial year, the Herald reported.
The department predicts that resource and energy exports will hit a record $450 billion this year, a spike of $28 billion from last financial year.
Exports of iron ore are expected to drop from $134 billion to $119 billion this year. Thermal coal, which has seen prices skyrocket, is expected to be worth $62 billion this year, up from $46 billion in 2021-22. Metallurgical coal exports are expected to slip from $66 billion to $58 billion.
LNG exports are predicted to spike to $90 billion from $70 billion due to a rise in global prices.
Finally, minerals related to the growing renewable energy and battery markets are seeing strong rises in value, the Herald reported. Exports of copper, nickel and lithium are expected to be worth $33 billion – double what they were worth last financial year.