Downswing widespread, CoreLogic report reveals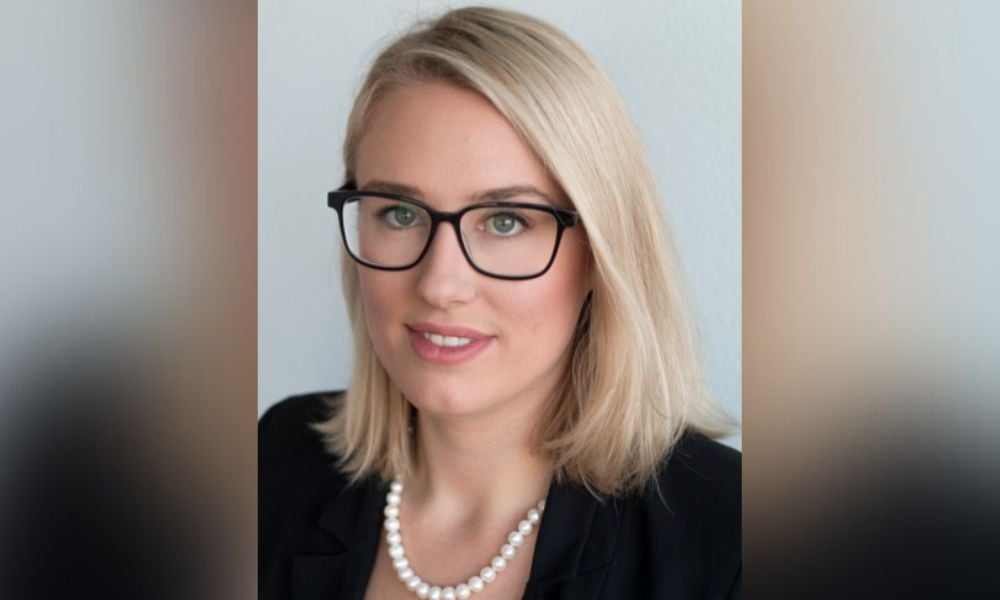 Australia's property downturn has become more widespread as more than half of house and unit suburban markets recorded declining values in 2022.
That is according to CoreLogic's new Mapping the Market report, which found that the proportion of national house and unit markets with quarterly declining values rose from 76.9% in September to 80.7% in December.
By comparison, less than 10% of house and unit markets saw a decline in value during the December quarter of 2021.
CoreLogic Economist Kaytlin Ezzy (pictured above) said the 2022 figures serve as a "stark reminder" of how dramatically the Australian housing market has changed, noting that an examination of suburb-level data showed the extent of the housing market downswing and demonstrated the diversity between capital cities, and houses and units.
"The market downswing doesn't discriminate, with only a small proportion of suburban areas riding a wave of positive growth among the sea of declining values," she said.
According to Ezzy, the number of million-dollar suburbs has declined as a result of the market's downsizing, with the most resilient suburbs found in more affordable areas and within the unit sector.
"The downswing has meant buyers who were previously priced out of some markets might start to see opportunities appearing, particularly in cities where larger downturns have been recorded such as Sydney, Melbourne, Brisbane, Hobart and Canberra," she said. "However, it's likely much of the benefits of falling values have been offset, with rising interest rates pushing serviceability buffers and mortgage repayments higher."
Market declines per region
In Sydney, only seven (1.3%) of the 547 house suburbs analysed in the CoreLogic Mapping the Market report saw an increase in values in 2022, with majority found in the city's south east. The number of million-dollar house suburbs also declined from 439 in March to 345 in December.
Likewise, Sydney's unit values dropped -9.2%, bringing the median unit value to $772,807. Additionally, 272 (93.2%) of 292 suburbs saw values falling over the quarter and 278 (95.2%) recorded values declining on an annual basis. These annual declines ranged from -0.1% in Mortlake to -23.8% in Centennial Park.
Melbourne saw similar declines, with only six of 371 house suburbs posting increasing values in the December quarter and all but eight suburbs reporting a drop in their annual house value.
Additionally, Melbourne's unit values fell -5% below a peak in April. Inner city markets proved to be the most resilient as East and West Melbourne, Southbank and Docklands recorded annual increases of 12.9%, 9.5%, 9.2% and 8.9%, respectively.
In Brisbane, 302 (94.4%) of 320 suburbs saw a quarterly decline in house values. The number of suburbs that recorded an annual decrease jumped significantly from two in September to 160 (50%) in December.
Similarly, Brisbane's unit market saw values fall -1.8% through the December quarter as 97.7% of unit suburbs have a current median value below $750,000.
The three months to December also brough a steep rate of decline to Hobart's house values. Down -5%, this has taken the median house value to $725,736.
Meanwhile, unit values in Hobart declined -4.4% in the December quarter and -7.9% throughout the year, with all 10 markets posting a quarterly fall in value.
In Canberra, all of the 83 suburbs analysed in CoreLogic's report saw house values declining over the December quarter. The portion of house markets with an annual decline in value also grew from 27.1% in September to 86.7% in December.
Additionally, Canberra's unit values dropped -2.0% over the December quarter to $599,937.