Several lenders have already passed the RBA's latest increase to their customers – with more expected to follow suit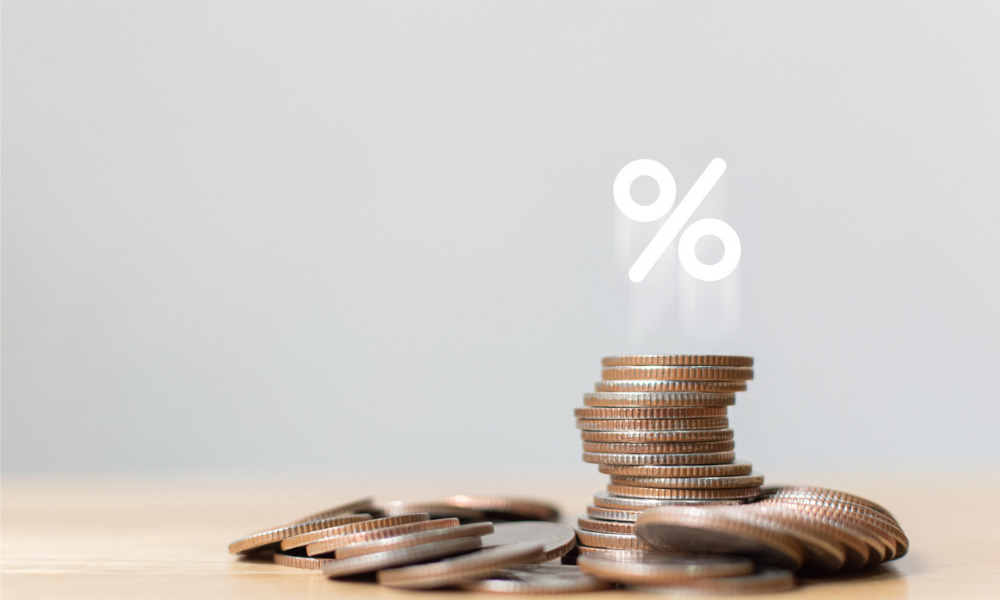 Several lenders had passed on the Reserve Bank's latest interest rate hike by Friday afternoon.
National Australia Bank, ANZ, Commonwealth Bank, Macquarie Bank, and Bendigo and Adelaide Bank have all passed on last week's 0.5-percentage-point rate increase, with other lenders expected to follow suit, according to a report by The Australian Financial Review. Neither ANZ nor NAB moved on rates for savers, while CBA raised savings rates for certain customers by 0.6 percentage points and Macquarie raised selected savings rates between 0.5 percentage points and 0.65 percentage points.
Non-bank lenders that don't have access to low-cost deposits may have to raise their rates by more than 0.5 percentage points as their funding tightens, AFR reported.
ANZ, NAB and CBA have offered discounts to new customers in recent weeks to draw in more business as mortgage growth slows.
Some analysts worry that the conflicting pressures of cash rate hikes, discounting, unprecedented numbers of fixed-rate loans, and the customary lag in passing on rate increases to customers are delaying and disguising the actual impact of the RBA's rate hikes on households, AFR reported.
Carlos Cacho, chief economist and banking analyst at Jarden, told the publication that the banks' discounting of rates for new loans in an environment of record refinancing would also reduce the impact of the RBA's monetary policy moves.
Read next: Rate hike likely to hit renters' pocketbooks
"The refinancing discounts definitely at the margin does help offset some of the pressure on households," Cacho said.
Cacho said that the speed and severity of the rate rises meant the discounting was having a smaller impact than it otherwise might have. He added that the market expected a rise of three percentage points by February.
"At the moment, it looks like the front book to back book spread or discount [between new loans and old loans] is probably about 50 basis points, and if I look at rates in the market right now it might be as high as 75 basis points, so you can certainly offset some of the pressure from rising rates by refinancing," he told AFR.
Recent data from the Australian Bureau of Statistics showed the value of borrower refinancing of owner-occupier housing loan commitments among lenders dropped 1.9% in July to $12.4 billion after hitting a record high in June.
Richard Wiles, analyst for Morgan Stanley, said the discounting gave customers a strong incentive to keep shopping around for better rates – worsening headwinds for banks' net interest margins.
"Data from the ABS shows that external refinancing has picked up significantly, with the monthly average in 2022 up about 11% on 2021 and 44% on 2020," Wiles told AFR. "In fact, monthly refinancing reached record levels of around $18 billion in June and July following the start of the RBA's tightening cycle, and accounted for more than 35% of total approvals. Given ongoing rate hikes, around $350 billion of major bank fixed-rate mortgage maturities between June 2022 and December 2023, and larger discounts for lower-risk customers, we expect a further increase in refinancing over the next year or so."
The amount of discounting would delay the passing on of higher rates to the broader economy – and could also negatively impact banks' earnings, AFR reported.
"In our view, investors are right to view heightened competition in a softer mortgage market as a significant source of downside risk to margins," Wiles said. He added that banks' ability to withhold the benefits of higher rates for savers would blunt part of that impact.
Cacho told AFR that refinancing was likely to become more difficult as rates rose – especially for new mortgage holders.
"I think the challenge for a lot of borrowers, particularly the more recent borrowers who are under more pressure because they're still just making the minimum repayments and are going to feel those high rates more quickly, is that some of them may not qualify for the same size loan anymore," he said.